Share Your Holidays Request-a-thon turns music into meals
The request-a-thon has surpassed its goal during the 12-hour event on 105.5 Triple M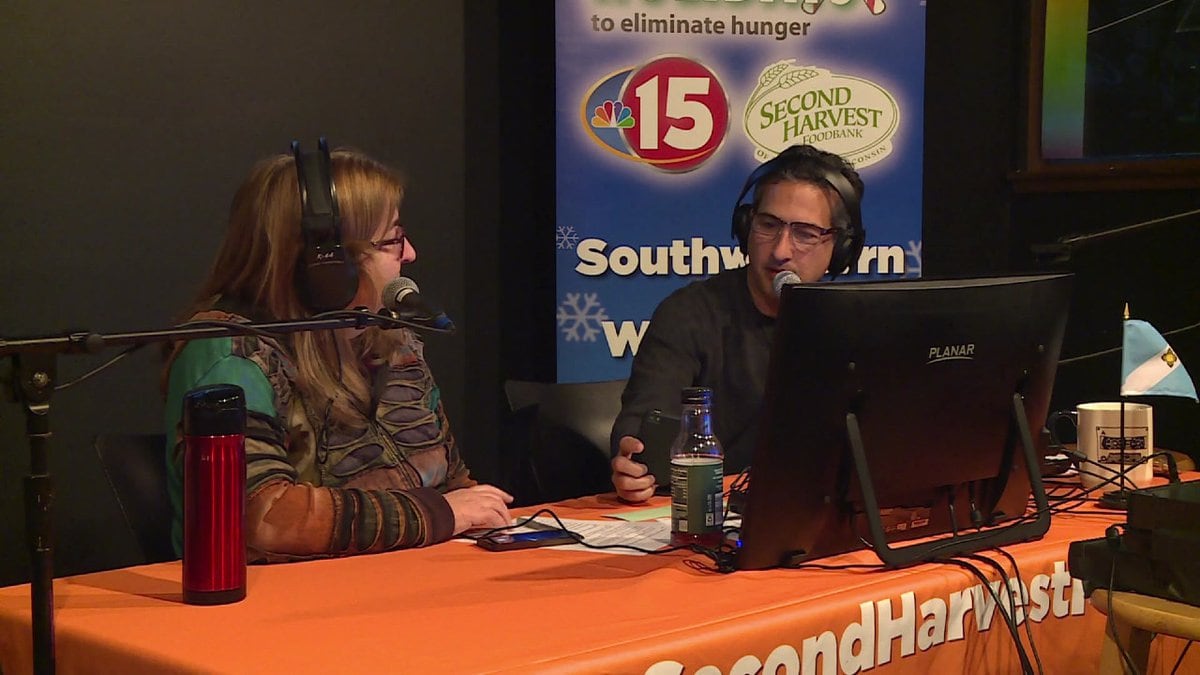 Published: Nov. 18, 2020 at 5:56 PM CST
|
Updated: Nov. 19, 2020 at 8:03 PM CST
MADISON, Wis. (WMTV) -People took over the airwaves of a Madison radio station on Thursday while helping those in need.
Jonathan and Kitty with 105.5 Triple M hosted a request-a-thon to raise meals for NBC15 Share Your Holidays campaign.
With viewers requests and donations, the event raised $17,335 during the 12-hour request-a-thon. That means music requests have raised more than 52,000 meals.
The original goal was $10,000, and in honor of the 40-percent increase in the number of people struggling with hunger in Southwestern Wisconsin due to the COVID-19 pandemic, they increased the goal to $14,000.
NBC15 Share Your Holidays campaign is in its 25th year, and hoping to raise five million meals. Because of you, children, adults, and families will not need to wonder when or if they will get their next meal.
Copyright 2020 WMTV. All rights reserved.