Highland Park shooting suspect considered Madison attack
Published: Jul. 6, 2022 at 11:02 AM CDT
|
Updated: Jul. 6, 2022 at 4:49 PM CDT
MADISON, Wis. (WMTV) - The man accused of killing seven people and injuring dozens more during a Fourth of July parade in Highland Park came to Madison after the deadly shooting and weighed committing another one here, Lake County Major Crime Task Force spokesman Christopher Covelli revealed Wednesday morning.
The suspect, Robert "Bobby" Crimo III, "seriously contemplated doing another shooting in Madison," Covelli explained in a news conference that was held just a day after the revelation that the alleged gunman headed to the Wisconsin capital after the shooting and was in the area, likely for a couple of hours.
While in the Madison area, the suspect spotted a large event as he was driving around, Covelli continued, and thought about repeating the deadly attack from which he just fled. Law enforcement in Highland Park have not determined which celebration he was near at the time.
According to law enforcement, he decided against it because "he had not put enough thought or research into [a Madison shooting]" Covelli noted during the news conference that the suspect had 60 rounds with him when he was arrested Monday night after returning to Highland Park.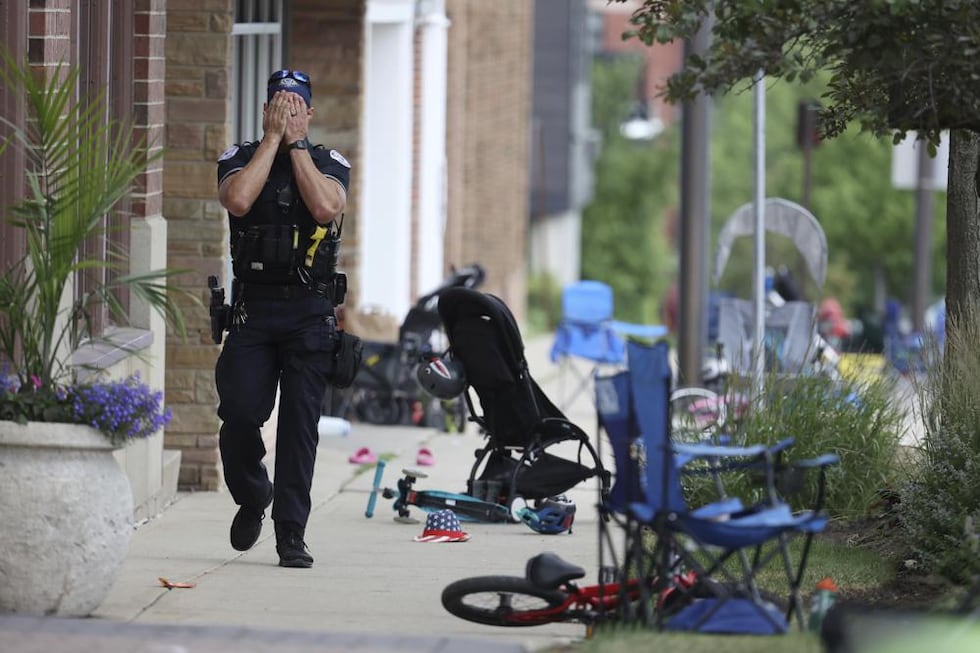 Madison Police Department Chief Shon Barnes stated Wednesday that the FBI told him that the alleged gunman was in the Madison area between 2 p.m. and 4 p.m. His officers were first alerted to the suspect's possible presence in Madison around 5 p.m., Barnes continued, when the federal agency alerted them to have their SWAT teams ready. At that point, Barnes said, MPD began mobilizing. As they gathered, the FBI told them of the suspect's capture.
FBI agents located a phone belonging to the suspect in Middleton. The owner of the business said the device was found near an ornamental goose that had not been there before. NBC5 Investigates in Chicago previously reported he had dumped the phone in Dane Co. to throw off his pursuers.
Covelli indicated that investigators are not sure why the alleged shooter decided to return to Highland Park after traveling the approximately two hours to Madison.
The reason for the attack is still unclear, he added. However, during a court hearing on Wednesday, during which Crimo was charged with seven counts of first-degree homicide, prosecutors told the judge that the 21-year-old had confessed to the Highland Park shooting. Crimo was denied bond.
Lake County Assistant State's Attorney Ben Dillon said in court that the gunman "looked down his sights, aimed" and fired at people across the street, killing seven and wounding more than two dozen. He left the shells of 83 bullets and three ammunition magazines on the rooftop.
Some of the wounded remain in critical condition, Covelli said, and the death toll could still rise.
Copyright 2022 WMTV. All rights reserved.