MGE approved to buy share of southern Wis. solar energy center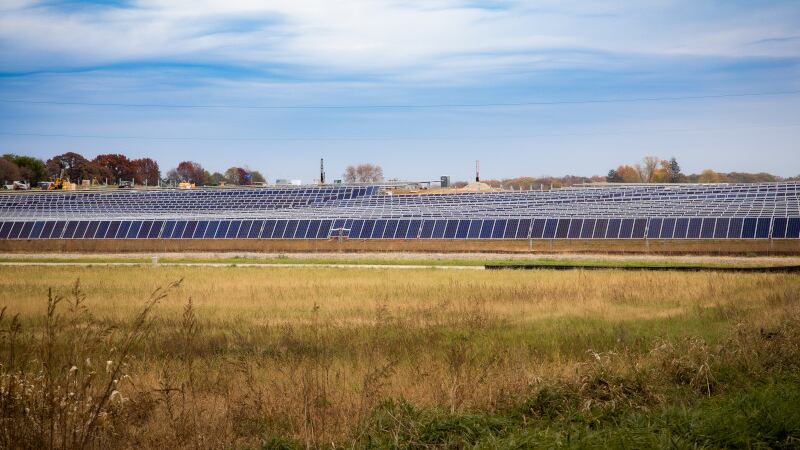 Published: Dec. 9, 2022 at 4:27 PM CST
MADISON, Wis. (WMTV) - Madison Gas and Electric (MGE) was approved by the Public Service Commission of Wisconsin to purchase more solar energy and battery storage.
MGE can now purchase solar energy and battery storage from the Darien Solar Energy Center and will own 25 megawatts (MW) of solar energy and 7.5 MW of battery storage from a solar battery storage facility in Rock and Walworth counties in southern Wisconsin.
Jeff Keebler, MGE Chairman, President and CEO, said the Darien Solar Energy Center is an important step in the company's transition to cleaner energy sources.
"MGE's investments in cost-effective, clean energy and battery storage technology help ensure that all our customers will experience the economic and environmental benefits of our clean energy transition," Keebler said.
The Darien Solar Energy Center in Walworth County will have up to 850,000 solar panels. It will generate enough clean energy to power about 75,000 households, and MGE's share of the output will power about 7,500 households.
The facility is expected to be up an running by the end of 2024. MGE aims to reduce carbon emissions by at least 80% by 2030.
Click here to download the NBC15 News app or our NBC15 First Alert weather app.
Copyright 2022 WMTV. All rights reserved.