Victim identified in fatal Rockford hit-and-run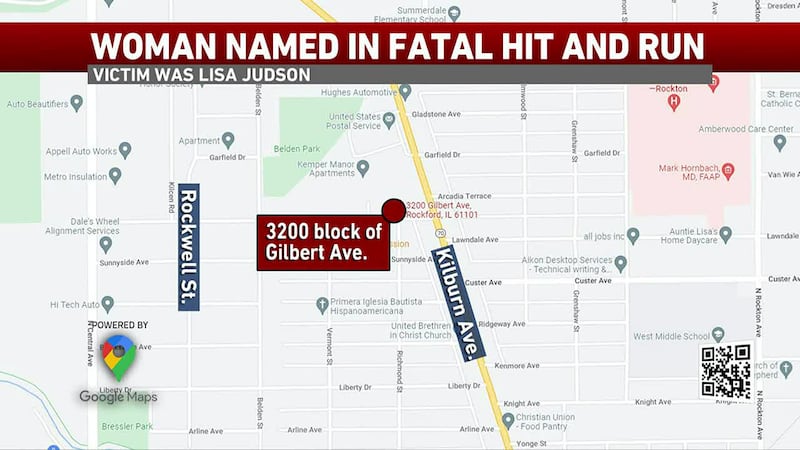 Published: Dec. 25, 2022 at 2:45 PM CST
ROCKFORD, Ill. (WIFR) - A 48-year-old Rockford woman found lying dead on the street Sunday morning has been identified.
The woman, Lisa Judson, died of blunt force trauma to the chest, according to the Winnebago County Coroner's office. Police are investigating Judson's death as a hit-and-run incident.
Police say a motorist noticed Judson just before 6 a.m. Sunday lying on the street in the 3200 block of Gilbert Avenue in Rockford.
She was pronounced dead just before 6:30 a.m. by first responders.
Anyone with information about the incident is encouraged to contact Rockford police.
Copyright 2022 WIFR. All rights reserved.