Fire at Portage dairy plant started in room storing butter, firefighters report
The fire started in a room where butter was being stored and as it was heated it began to flow throughout the plant.
Published: Jan. 2, 2023 at 10:15 PM CST
|
Updated: Jan. 3, 2023 at 1:38 PM CST
PORTAGE, WI. (WMTV) - A fire at a Portage dairy plant was believed to have started in a room where butter was located, according to firefighters.
The Portage Fire Department responded just after 9 p.m. Monday to Associated Milk Producers Inc. (AMPI) at 301 Brooks Street for a fire alarm.
Upon arrival, fire crews reported heavy smoke and fire from the roof of the dairy plant, according to the Portage Fire Department.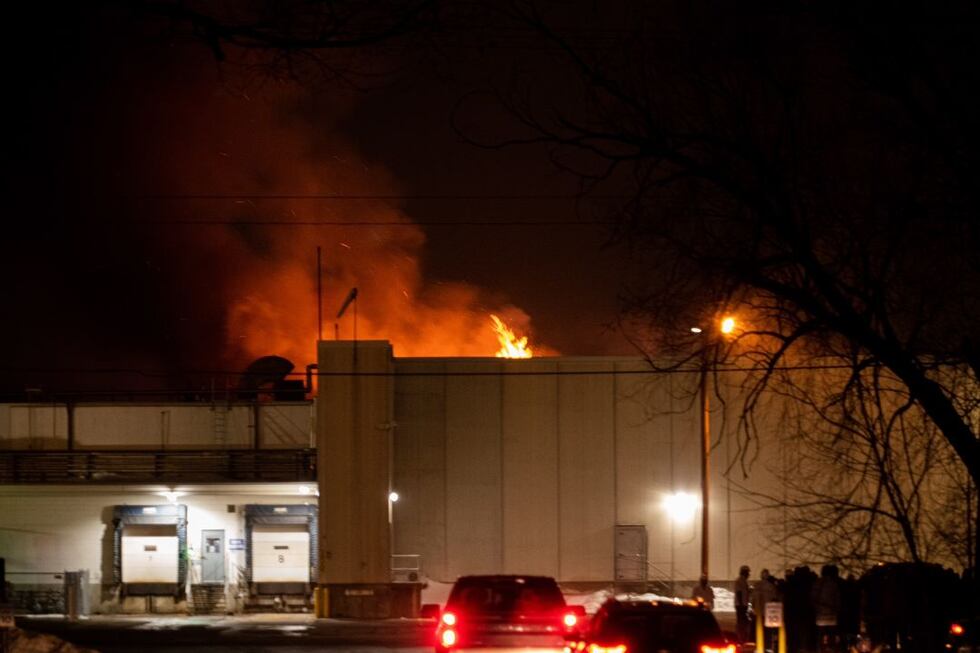 Firefighters stretched lines to the entrance door but were pushed back by the heat and smoke. Unable to access the structure, they used their monitor to fight the fire until Poynette and Kilbourne Fire arrived with their aerial apparatus.
The butter runoff and heavy smoke slowed access to the structure. After multiple hours with many crews fighting the blaze, the fire was contained and extinguished before it could spread past the firewalls and throughout the building. Crews were on scene just past 3 a.m. Tuesday.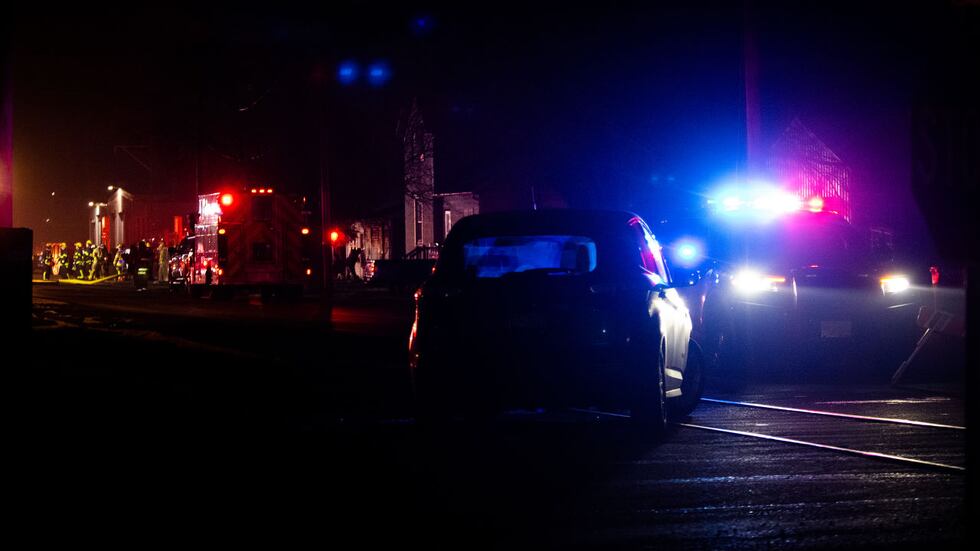 Portage Fire Chief Troy Haase said the butter was the main obstacle to containing the fire.
"When we first tried to go up the stairs to that part that collapsed, this stuff, the butter was running down like 3 inches thick on the steps so our guys were up to their knees trying to go up the steps to get to the top and they're trying to drag the hose line, the hose line got so full of butter they couldn't hang onto it anymore," Haase said.
Visible chunks of butter could still be seen at the plant on Tuesday.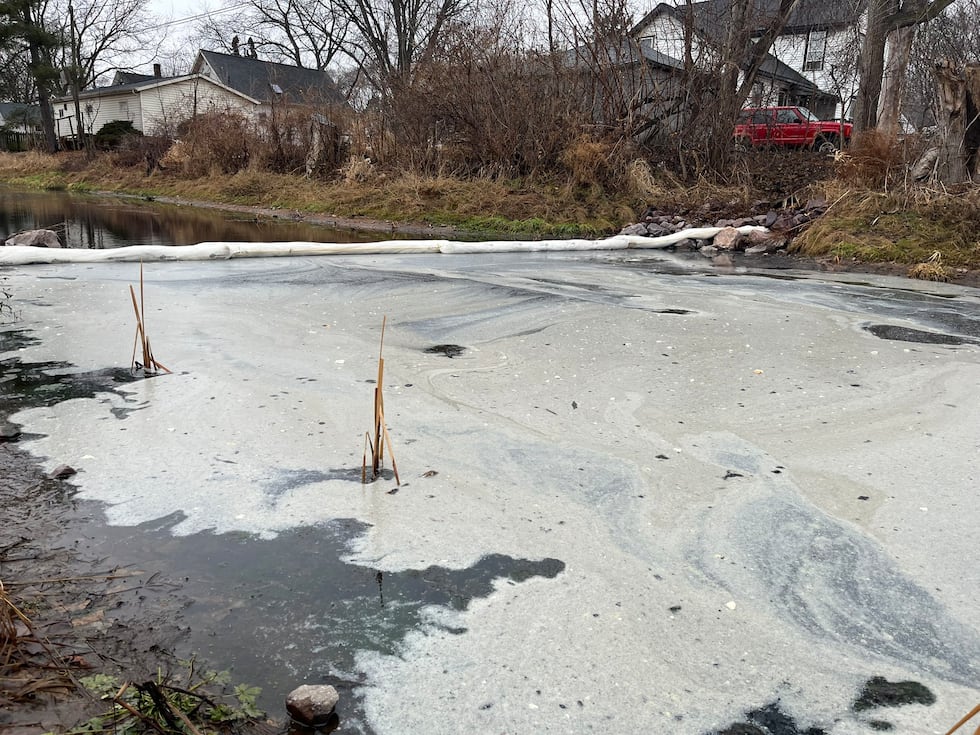 No injuries have been reported, and Smith Bus brought two buses in for AMPI workers and firefighters to stay warm.
The fire department noted that the Wisconsin Department of Natural Resources would visit the plant Tuesday to assess the butter runoff. Members of the Portage Hazmat Team had attempted to keep the runoff from going into storm sewers and into the canal.
The cause of the fire is under investigation.
A spokesperson with AMPI tells NBC15 that 30 employees were in the building at the time of the fire. They were all safely evacuated. Operations have been halted, no shipping will take place Tuesday and customers have been contacted.
Click here to download the NBC15 News app or our NBC15 First Alert weather app.
Copyright 2023 WMTV. All rights reserved.