Brittany Zimmermann's killer gets life with no chance of release
Published: Jan. 20, 2023 at 9:56 AM CST
|
Updated: Jan. 20, 2023 at 7:14 PM CST
MADISON (WMTV) – The man who admitted killing UW-Madison student Brittany Zimmermann returned to a Dane Co. courtroom Friday morning for the final phase of his sentencing. In a deal with prosecutors, David Kahl pleaded guilty in October to first-degree homicide for killing Zimmermann nearly 15 years ago.
Friday's hearing was set to determine if Kahl will ever be eligible for release. Dane Co. Judge Chris Taylor ordered Kahl to serve a life sentence immediately following his guilty plea, then scheduled this second hearing where she will decide if the defendant will be eligible for extended supervision at some point.
Shortly after the hearing began, though, the judge revealed that prosecutors and Kahl's lawyer had continued discussions since the guilty plea, and Kahl would now ask not to be eligible for extended supervision.
"He owns it. He deserves it, and he would tell you he knows this is a day he gets what's coming to him," said Kahl's lawyer Benjamin Gonring.
Gonring told the court the decision was Kahl's idea, having decided around Thanksgiving that because he had taken a life, he deserves a life sentence.
"I would like to apologize to the whole Zimmermann family," Kahl told the court on Friday. "I stopped her from having a family, giving her mother and father grandchildren. I feel horrible. I feel horrible. And I'm accepting the punishment I have coming."
Shortly afterwards, Taylor handed down the life sentence without the possibility of extended release.
"I do think, Mr. Kahl, that you do pose a threat to the public. If you can randomly and inexplicitly kill an innocent college student in such a brutal way, you are capable of repeating these actions, and I can't allow that," explained Taylor.
In delivering her verdict, the judge pointed out Kahl's extensive criminal history, which included seven OWIs, robberies, violence against his mother and more; as well as his battles against drugs and alcohol.
"The victim you murdered... was smart, loved animals, perhaps was going to go to medical school," the judge told Kahl." By so many accounts, she was a bright presence that made people happy and brought a lot of joy."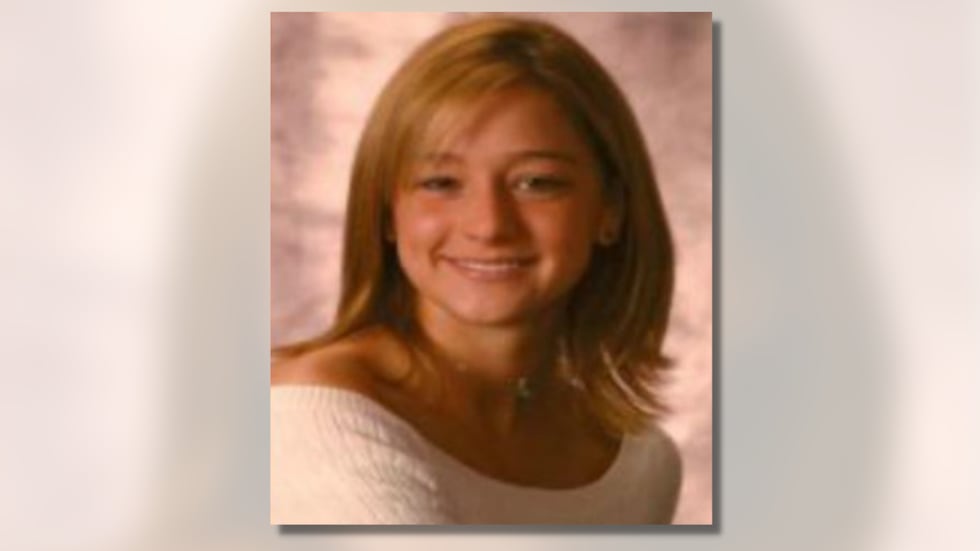 Those touched by Zimmermann's death were given their chance to tell the court and Kahl about the 21-year-old from Marshfield, who was studying Medical Microbiology, and how what Kahl did affected them. Part of the reason for this second hearing was to allow more victims to speak on behalf of Zimmermann before Taylor delivering her final ruling. No victims chose to speak publicly, but at least six victim impact statements were sent to the judge. Zimmermann's family, though, did hold a press conference after the sentencing.
"I think she'd be proud we never gave up. As a mother, you will never ever stop fighting for justice. Justice for Brittany, we've always said it," said Jean Zimmermann, Brittany's mom. "It's extremely difficult to think about that it's taken this long to get to this day. If someone would have told me that I would be here 14 and a half, almost 15 years later, I'm not sure I would have survived."
Jean went on to say how the family has honored Brittany's legacy within the past 15 years. The family has raised more than $60,000 to help local animal shelters in Brittany's hometown. Her family has also set up a scholarship in Brittany's name for high school seniors wanting to attend UW-Madison. They've also pushed to pass law that changes the way officers collect DNA from criminals called DNA Saves.
"We hope that will help other families that may be a victim of crime and that person will be arrested, and they would have a DNA match so they don't have to go through 14 and a half years of heartache like our family has," says Jean.
The end of Kahl's trial comes nearly three years after he was charged with killing Zimmermann, whose death had gone unsolved since April 2, 2002, when she was stabbed in her apartment, in the 500 block of W. Doty Street, in Madison.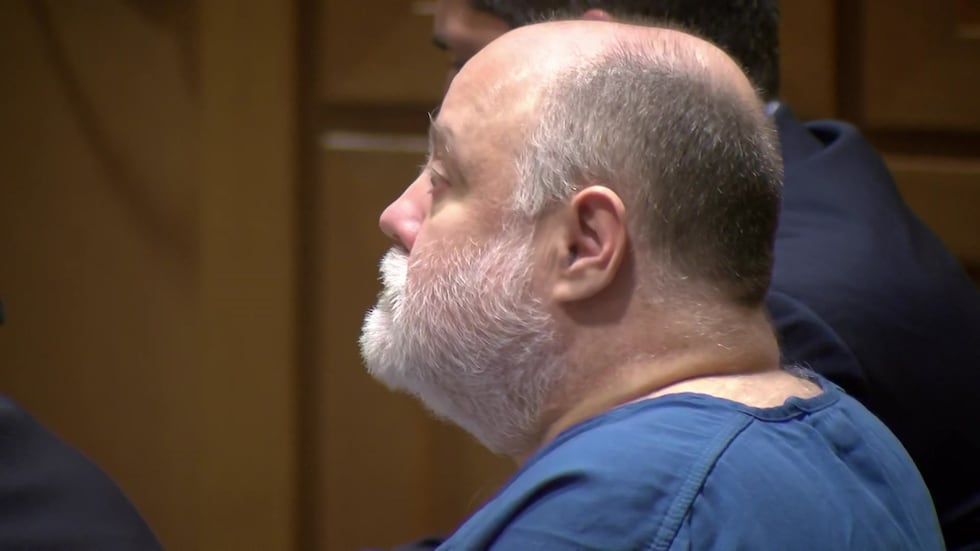 The criminal complaint filed against Kahl alleged he was panhandling for money in that area on the day of her death. He made a loop going from W. Wilson Street to S. Bedford Street before turning onto W. Doty Street, prosecutors recounted. They alleged Kahl had been asking people he approached for $40, which he told detectives that day he planned to use to buy crack. The complaint noted investigators had also spotted small cuts on Kahl's hands.
In 2008, an inmate at Fox Lake Correctional Institution is reported to have told deputies Kahl confessed to breaking into Zimmermann's apartment and choking her. Kahl allegedly said his fingerprints might be on her throat, but he never admitted to killing her.
In 2018, analysts matched Kahl's DNA with evidence found on Zimmermann's shirt. In February 2020, a match was found between Kahl and the jeans she was wearing that day. Kahl was charged with her death the next month. At the time, he was already behind bars, serving time for his seventh OWI conviction.
Click here to download the NBC15 News app or our NBC15 First Alert weather app.
Copyright 2023 WMTV. All rights reserved.