UPS driver credited for saving Juneau Co. woman who fell into a creek
Published: Feb. 1, 2023 at 7:16 PM CST
|
Updated: Feb. 1, 2023 at 7:36 PM CST
UNION CENTER, Wis. (WMTV) - A Juneau County woman credits a UPS driver with saving her life after she fell into a creek last week and couldn't stand up.
Union Center 76-year-old Mariann Rott was taking the trash to her burn barrel Tuesday, Jan. 24, when she lost her balance, fell into her backyard creek, crawled out and spent 45 minutes stuck laying down in the ice and snow. She said her legs were numb and her clothes were dripping with water.
Mariann heard a UPS truck pull up to her home and screamed for help after driver Patrick Shore dropped off a package.
Shore heard Mariann's cries and ran to help, but when she couldn't stand up he carried her to the garage, wrapped her in blankets and waited for first responders after her husband Randy Rott called 911.
Randy was inside the house and couldn't hear Mariann call for help, but brought blankets to the garage when Shore alerted him of his wife's condition.
"I could see the look in her eyes, she was in a desperate mode," Shore said. "She needed some help and fortunately I was there to give that. Right time right place."
"I was so thankful he came when he did," Mariann said. "I would've been dead. I would've died right then and there."
Shore's worked for UPS for 40 years and spent most of his career at the Lake Delton UPS Center.
He might not be used to carrying a human being, but he is in charge of safety instruction during the crew's morning meetings. He credits this type of training with being able to jump into action so quickly.
He said a UPS driver serves the community beyond package delivery and that he and Mariann would stay in touch.
"She's not just a customer, now she's a friend," Shore said.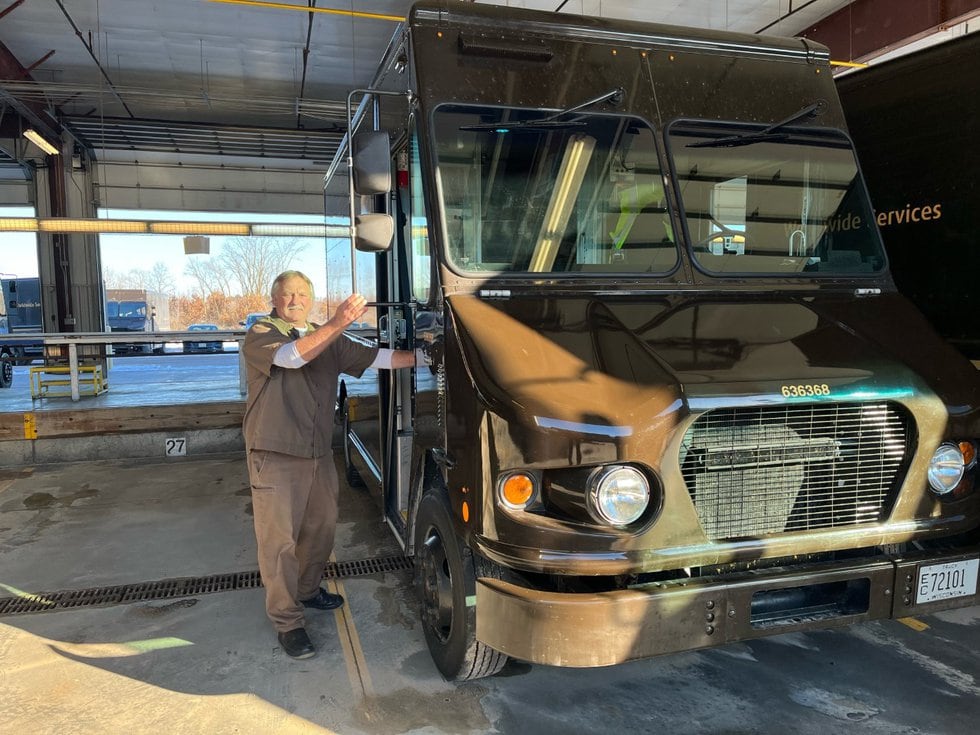 Mariann was hospitalized for hypothermia last Tuesday until her body temperature normalized and she was released on Friday. As of Wednesday, her scratched up knees are causing the most pain, but are healing.
She and her husband purchased a mobile help device that can alert emergency services if help is needed at all times. One of their sons lives nearby and will take over garbage duty for his parents.
This isn't the first time Shore has saved someone's life while on the job. According to UPS, he also rescued a man whose car went over a bridge. Shore was able to see the car because of his high position while in his delivery truck.
Click here to download the NBC15 News app or our NBC15 First Alert weather app.
Copyright 2023 WMTV. All rights reserved.