'From Vision to Village': A mother's passion for helping babies became thriving Dane Co. nonprofit
Published: Feb. 16, 2023 at 10:32 AM CST
|
Updated: Feb. 16, 2023 at 10:44 AM CST
MADISON, Wis. (WMTV) - What started in one mother's basement is now a thriving Dane County nonprofit, with even bigger goals on the horizon. The Village Diaper Bank now operates out of a 6,000-square-foot warehouse in east Madison and provides more than 1,500 Dane County children with 100,000 diapers each month.
To help the organization continue to grow, NBC15 kicked off its third annual community Diaper Drive Thursday, to collect diapers and raise money to support The Village Diaper Bank. Details on the 2023 drive and how you can contribute can be found here.
"Most families just have an overwhelming sense of relief," explained Founder & CEO, Megan Sollenberger. "A lot of them have reported that now they're finally able to make it through a month without over drafting on their bank account or without going without food the last week of the month."
The hope for this year's drive is to fill the new warehouse with 90 pallets of diapers, which Sollenberger pointed out means they would have been able to purchase about a million diapers from their wholesaler and "would be huge for us."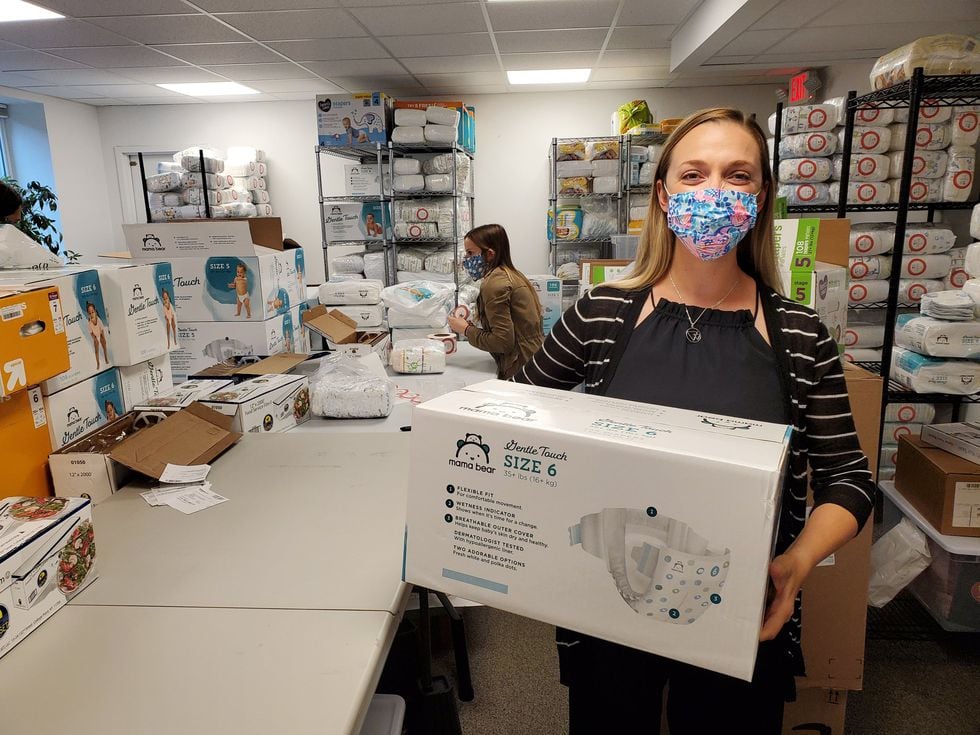 LOOKING BACK
Four years ago, the bank's beginnings were humble. "It started in my basement four years ago. We would put together diapering supplies for at that time about 80 kids," recalled Sollenberger.
When Sollenberger realized how great the need for diapers was in Dane County, she reached out to NBC15 to help spread the word. NBC15′s first community Diaper Drive then took place in February of 2021.
"That first year we thought if we made $40,000, we would be set, I would be over the moon excited, and we raised $151,000. I could not wrap my head around it," said Sollenberger.
The response was so overwhelming, that in 2022 NBC15 doubled the number of community drop-off sites for the public to donate diapers.
Between diapers and monetary gifts, the drive raised 1,019,000 diapers for the bank that year.
"Something that started really small and humble has become a really reliable community resource and I'm really proud of that," said Sollenberger.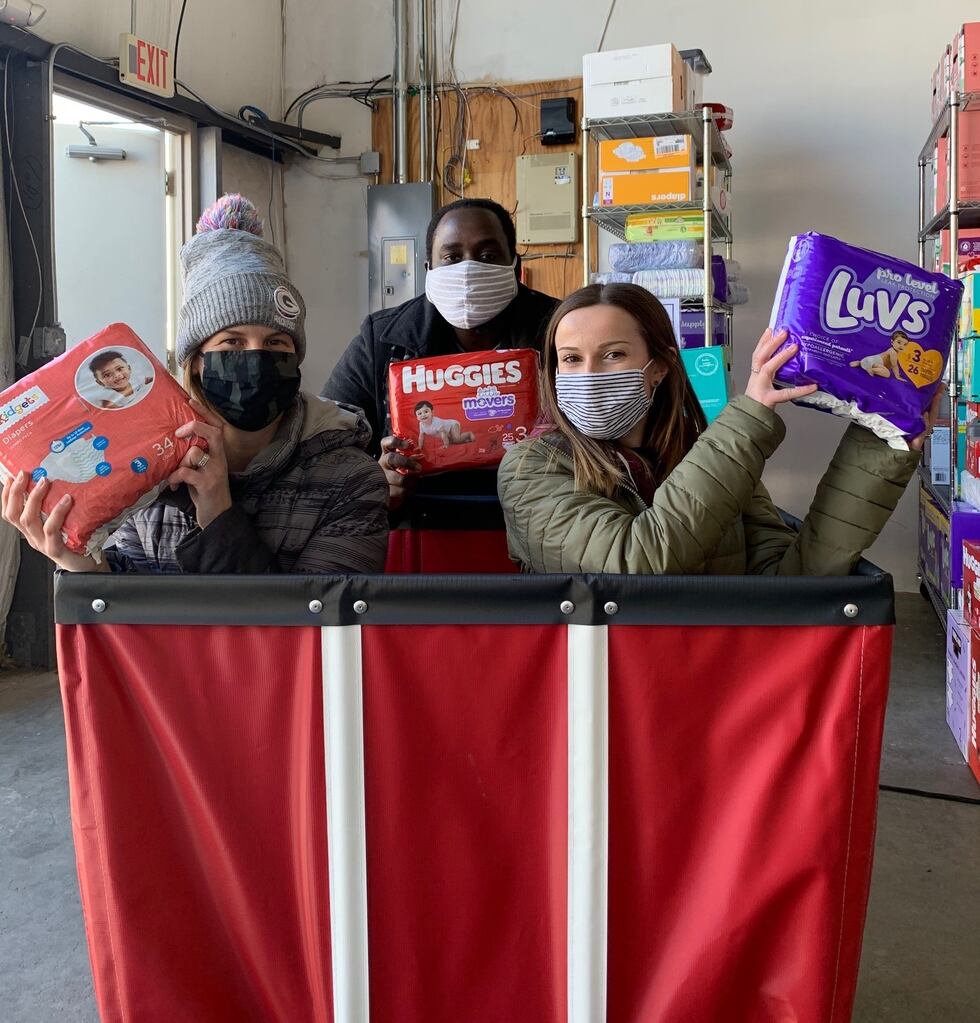 GROWING PARTNERSHIPS
The Village provides diapers for case management agencies and many of Dane County's major food pantries. That includes The River Food Pantry, Middleton Outreach Ministry, Badger Prairie Needs Network and Sun Prairie Emergency Food Pantry.
Another benefiting organization was also The Village's first partner agency: Reach Dane. Its primary programs are Early Head Start and Head Start, which serves pregnant women and families with children ages 0-5 that are low-income. They also have a home-based Early Head Start program, where a family advocate comes to the client's home to provide services.
Reach Dane Family Advocate Supervisor, Andrea Steliga, said with pandemic-era FoodShare benefits and some rental assistance programs ending, topped by inflation, many families are having to stretch their budgets even further.
"The impact of receiving these diapers is huge. Programs like WIC, FoodShare, they do not cover diapers. So, there's really no government programs that assist with diapers," said Reach Dane Family Advocate Supervisor, Andrea Steliga.
Prior to the partnership with The Village, Steliga said Reach Dane had limited funds to supply diapers to families in need, providing about 10 diapers per child month, and only to some families. Now, all children that are a part of the home-based early head start program with Reach Dane and Reach Green are receiving diapers. Steliga said that accounts for nearly 200 kids in Dane and Green Counties that receive 100 diapers, or 50 pull-ups, monthly.
"I truly have had people say like I was able to pay the co-pay on a medication, because I knew you were bringing diapers this week. Not having to choose between paying rent and changing your child's diaper, being able to eat and change your child's diaper," said Steliga.
Steliga said this service is especially vital to families who live in rural parts of the counties, or who don't have reliable transportation.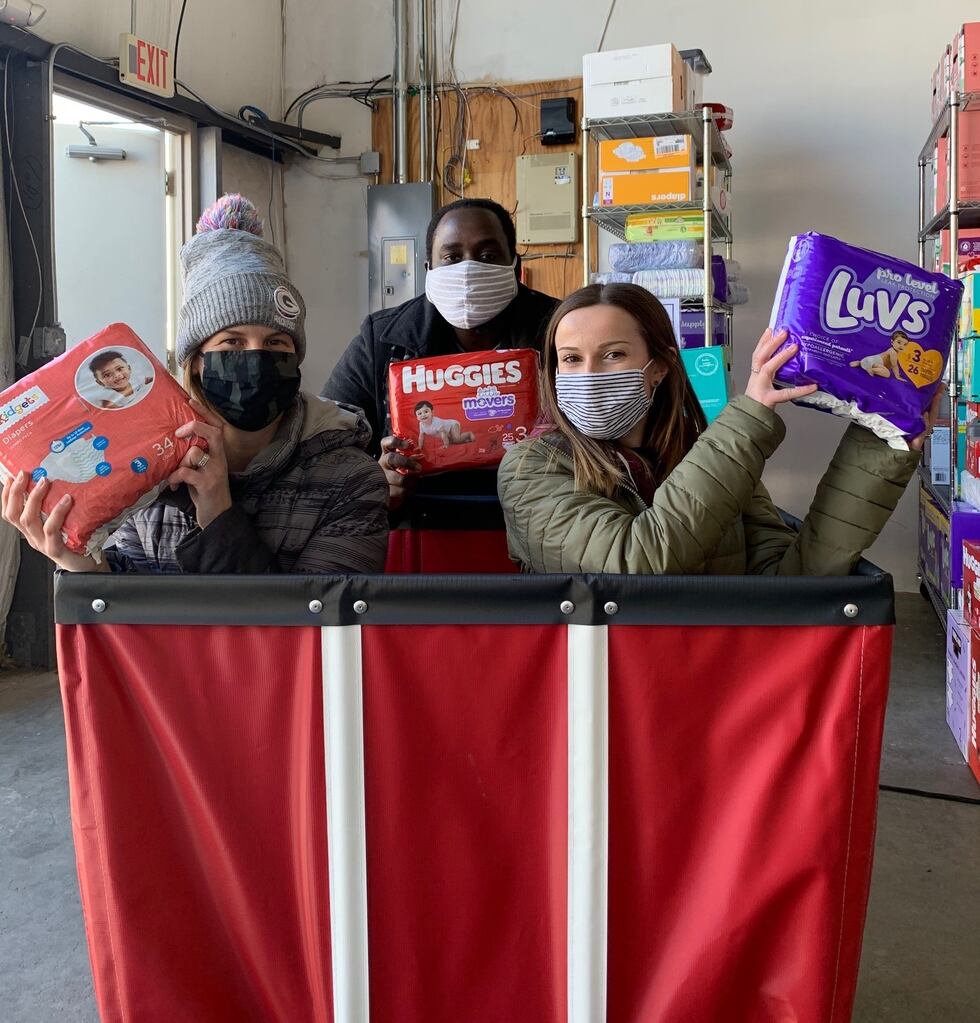 LOOKING AHEAD
Sollenberger has gone from packing diapers in her basement to focusing on fundraising to keep The Village Diaper Bank afloat.
"As a small nonprofit we're competing against the big guys for all the grant money, for state and local funding, and it's not easy. We're going up against organizations that have teams of grant writers and the first time I wrote a grant was when I started this organization," explained Sollenberger.
Sollenberger's mother, whom everyone there knows as "Diaper Bank Deb," helps run operations at the warehouse, while most of the diaper packing is still done by volunteers.
A short-term goal of Sollenberger's is to hire staff and take on more partner agencies, with a long-term goal to expand the bank's reach beyond Dane County.
"If I could snap my fingers tomorrow and The Village would just be what I envisioned all along, we would be providing state-wide resources through an infrastructure network, especially focusing on rural areas that tend to be resource deserts," said Sollenberger.
Click here to download the NBC15 News app or our NBC15 First Alert weather app.
Copyright 2023 WMTV. All rights reserved.