Results are in: Winners of Madison snowplow naming contest announced
Vehicles join Saltimus Prime among the ranks of Madison snow removal fleet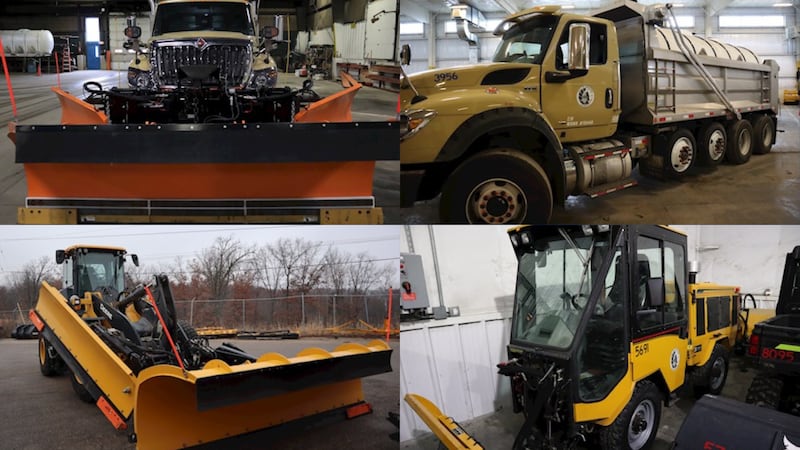 Published: Feb. 23, 2023 at 4:05 PM CST
|
Updated: Feb. 23, 2023 at 4:10 PM CST
MADISON., Wis. (WMTV) – After shoveling through the many nominations and qualification rounds, the Madison Streets and Engineering Division announced the names of the winners of the Wisconsin Salt Wise snowplow naming contest Thursday.
The people have spoken, and they have chosen wisely, with the names Saltimus Prime, Snowbi Wan Kenobi, Seymour Pavement, and Dolly Plowton floating to the top.
According to the City of Madison, each of the pieces of equipment received over 3,000 votes from dedicated supporters. The Quad Axle Brine Truck beat, now known as Saltimus Prime, edged out 15 other candidates, including Barbara Salters and Sweet Carolbrine.
The name in the race for the Bike Path Plow, Snowbi Wan Kenobi, won in a landslide victory, earning over 1,000 votes with the runner up, Austin Plowers, earning an admirable 352.
The voting was set up as ranked choice system where voters select their top five picks. The top five candidates in the race for the Double Wing Plow Truck were Kung Plow Chicken, Pushy McDriftyflakes, Snowsferatu, Blizzo and the winner, Dolly Plowton.
Last but certainly not least, Seymour Pavement took home the title of naming the new Loader with Plow and Wing, narrowly advancing passed Scoopy Doo with a narrow margin of less than 15 points.
| Quad-Axle Brine Truck | Double-Wing Plow Truck |
| --- | --- |
| Saltimus Prime | Dolly Plowton |
| Saline Away | Dual-wing Banjos |
| Brinestone Cowboy | Blizzo |
| KeaNo Freeze | Plowie Walnuts |
| Albert Brinestein | Pushy McDriftyflakes |
| Barbara Salters | Willem DePlow |
| Pavement Pickler | Snowsferatu |
| LaBrine James | Justin Timberflake |
| Sweet Carolbrine | Kung Plow Chicken |
| Haline Dugan, PhD | Winged Victory |
| Snowdium Clearride | Bring Da Truckus |
| Brine of Tarth | Drifity Do Dah |
| Eb-brine-eezer Scrooge | Robert Plowney, Jr |
| Deputy Briney Fife | Wing Crosby |
| Brine Cranston | A Plow Me to Introduce Myself |
| Master of Brine Arts | |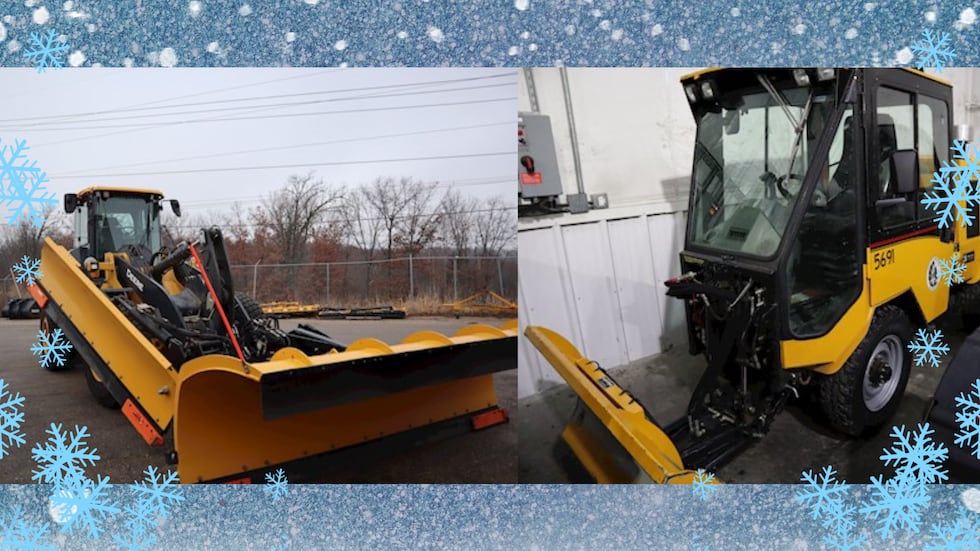 | Loader with Plow and Wing | Trackless MT7 Bike Path Plow |
| --- | --- |
| Seymour Pavement | Snowbi Wan Kenobi |
| Slyvester Snowlone | Icecycle |
| Scoopy Doo | Plowdy Doody |
| The Shovin' Scoopful | Slush-a-bye, Baby |
| Flakemingo | Polar Troll |
| KaPlow | Aldo Leocold |
| Jean-Luc Plowcard | Plowaton |
| Mustard Sidewinder | Pennyfarthing McChuckalot |
| JD Plower and Associates | Spokes'man |
| Speed-the-Plow | Peddle Plower |
| Plowedly Whitford | Cycle-Ops |
| Brrrrt Reynolds | Clyde Shovelfield |
| Cindy Plowford | Claire DeWay |
| Fighting Bob La-PlowIt | Snow Pesci |
| Giannis Intent-to-Scoop-Snow | Austin Plowers |
In announcing the opening of the voting window earlier this month, the Streets and Engineering Division explained how it would work. Rather than simply picking the one that gets a plurality of votes they will keep counting until a majority of voters wins.
They started by counting all the first-place votes. If one of the names had a majority at that point, then everything was done and city workers will know what they are going to be calling their new vehicle. However, if no name hits that 50% threshold, the one in last place is dropped and the voters who picked that name will have their next choice counted instead. They will keep doing that over and over until one of the name hits the majority of votes. The city also included links to a few videos to explain further how ranked-choice voting works:
Click here to download the NBC15 News app or our NBC15 First Alert weather app.
Copyright 2023 WMTV. All rights reserved.