Wisconsin Dells theater finds new owner while refunds from previous owner still pending
Published: Mar. 14, 2023 at 6:52 PM CDT
WISCONSIN DELLS, Wis. (WMTV) - Legacy Entertainment Group purchased Palace Theater and plans to reopen the space in May, meanwhile the old owners have not refunded some customers since closing in December.
The City of Lake Delton confirmed Legacy Entertainment Group bought the building this week.
A sign on the front door notified the public of the purchase and said they plan to re-open in May of 2023. The sign also elaborates that the new owners are not affiliated with the old owners and cannot issue refunds.
A spokesperson for Legacy Entertainment Group confirmed that it purchased the theater Monday afternoon from Kraemer Brothers Construction. It plans to host an all-you-can-eat dinner show in May, and the spokesperson said the company looks forward to entertaining guests.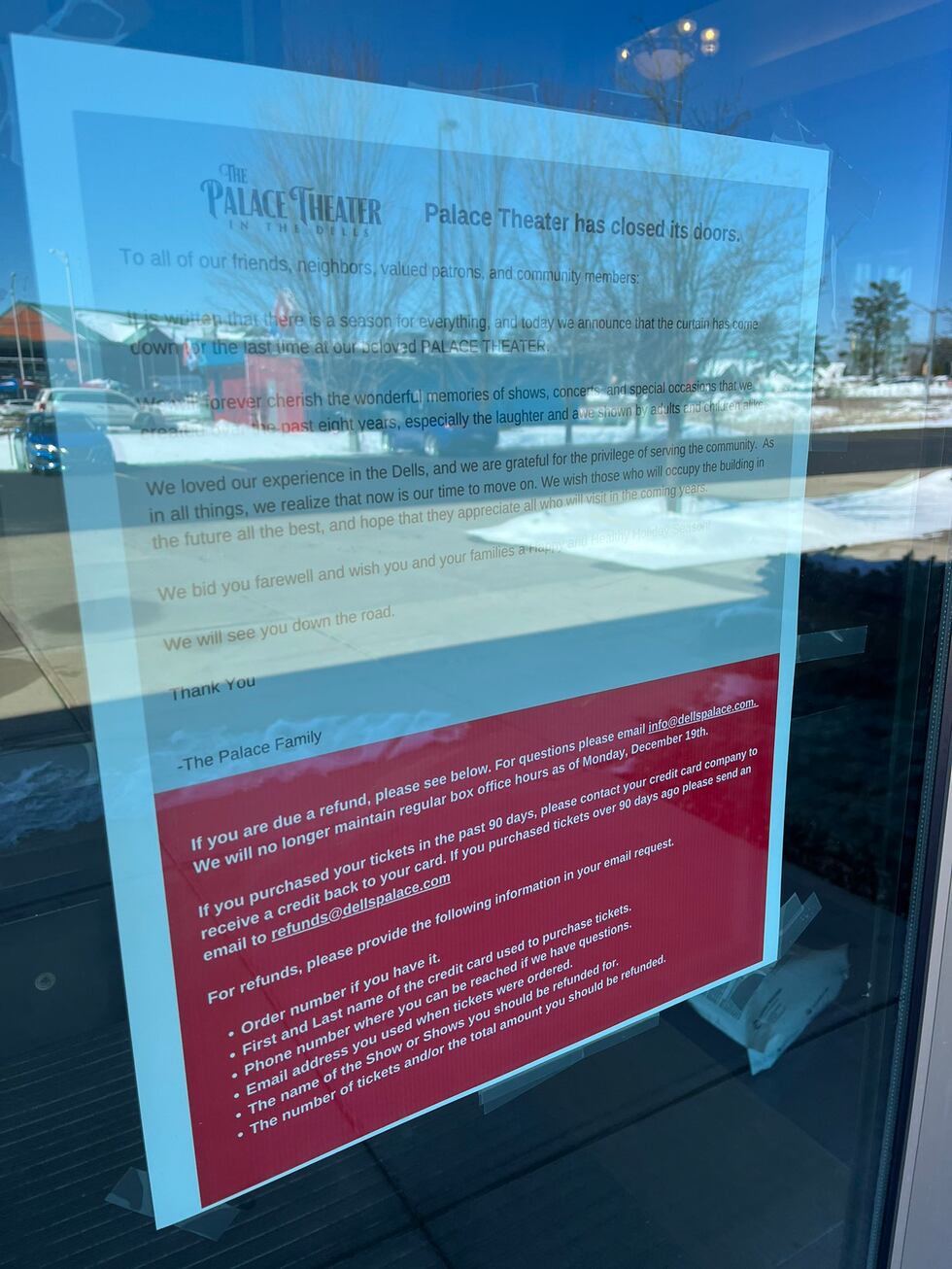 Lake Delton Customer James Anderson reached out to NBC15 News asking why he still hasn't received a refund for purchasing tickets in August for Lee Greenwod's concert that was cancelled in December.
Palace Theater closed on December 20, 2022.
Palace Theater Box Office and Management Team sent an email to Anderson on February 1, 2023 explaining their electronic database was hacked and delayed refunds:
"We apologize for the delay in contacting you. Unfortunately, we were the target of a massive hacking attack. Consequently, to protect our domains and email system, our domain provider temporarily disabled all incoming and outgoing traffic.
We are happy to report that the system is now fully operational, and we are receiving and sending emails again. If you have already emailed us for a refund, please do not send another email. We have your request in process and we will send you a message as soon as your refund has been processed. Sending another email may cause confusion and delay the processing of the refund."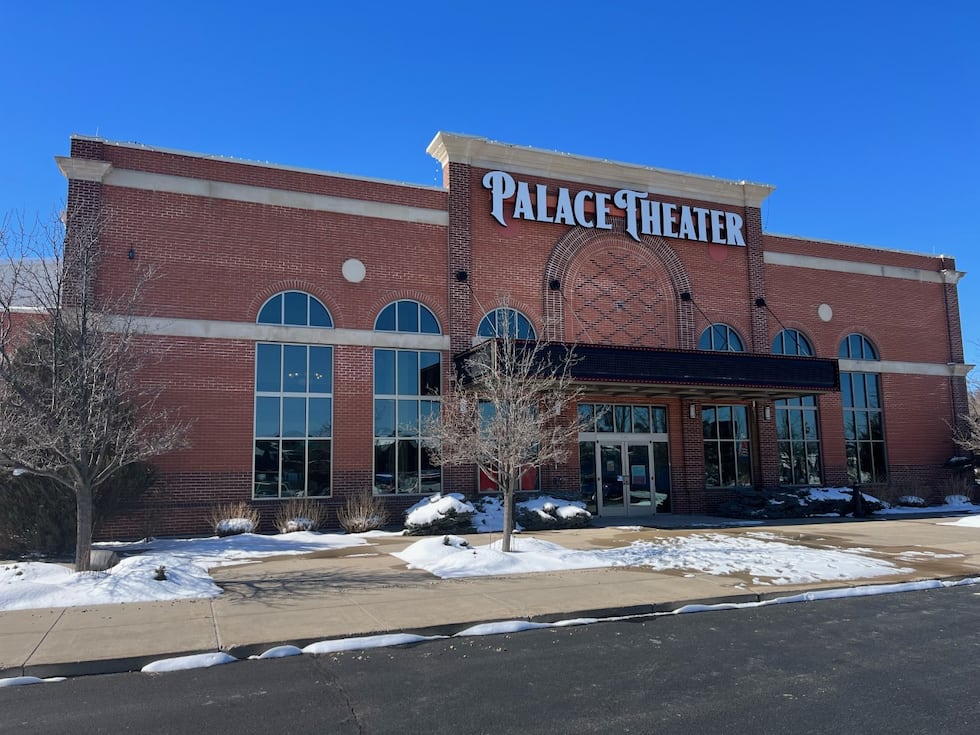 Since December 20, 2022, Better Business Bureau of Southwest Wisconsin Regional Direct Tiffany Schultz said her organization received 28 complaints from Palace Theater patrons waiting on refunds.
"The company was hacked and their information was compromised," Schultz said. "However it does sound like they are back up and running again and they have been responsive to us."
She recommended customers email refunds@dellspalace.com and info@dellspalace.com to ask for a specific timeline for when the business will send refunds to customers still waiting. She also said people can fill out the BBB's complaint form.
Click here to download the NBC15 News app or our NBC15 First Alert weather app.
Copyright 2023 WMTV. All rights reserved.