Oregon man competes on Wheel of Fortune
Drake has been watching the game show since he was a child.
Published: Mar. 20, 2023 at 8:14 AM CDT
|
Updated: Mar. 20, 2023 at 7:15 PM CDT
OREGON, Wis. (WMTV) - An Oregon, Wisconsin, man will compete on America's game Monday night.
Forty-year-old Andrew Drake is a contestant in March 20th's Wheel of Fortune episode. (See how Drake fared by scrolling to the bottom of the article)
Drake is a cybersecurity software salesman by day, but by night he solves puzzles with his wife and three kids at 6:30 p.m. sharp.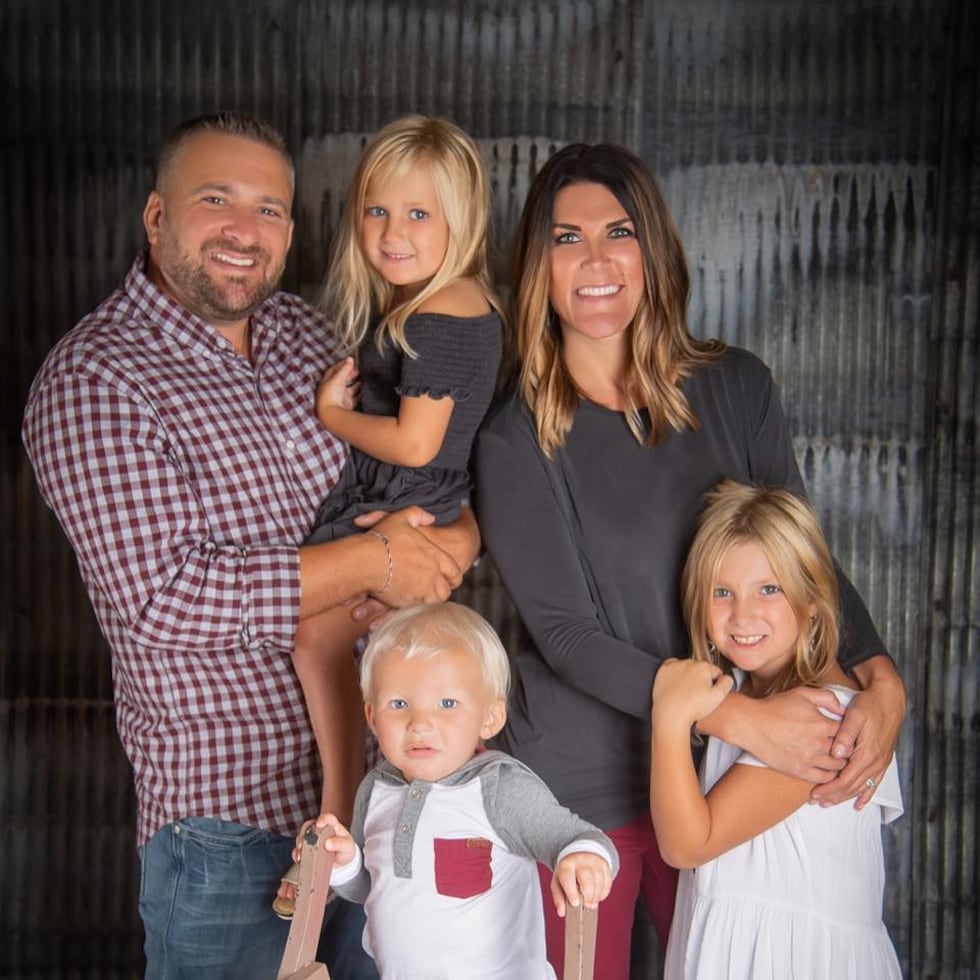 In January of 2021, his then-7-year-old daughter Brooklynn convinced Drake and his wife to submit applications to be contestants.
"We made some corny video, hit submit, and honestly didn't think another minute about it until we got a phone call just a couple of months ago," said Drake.
Drake did a virtual audition with other contestants and said he didn't expect to make the cut.
"I'm by no means the best puzzle-solver when it comes to Wheel of Fortune and after that I was like, yeah, there's no way they're going to pick me," explained Drake.
To his surprise, he was selected and flown to Los Angeles to film an episode. He's been watching the show since he was a child and his parents, Anne and Tim Olson, flew to California with him. Drake said it was a whirlwind of an experience.
"It was the first time I ever wore makeup! I had someone putting makeup on me and doing my hair and so it was kind of wild and a little bit surreal just being in it," told Drake.
Drake described being more nervous than expected during the show.
"One of the producers during the commercial breaks pulled me aside and said you gotta look like you're having fun up there, you're way too serious! I'm like, I'm trying to block everything out!"
Drake also said he had to opportunity to chat with Vanna White and Pat Sajak off camera. He felt that they both were very genuine and kind people.
While he was in California, his wife Lindsey was called back for an audition, but she doesn't yet know if she will be selected for the show. Drake is hopeful she'll be selected, adding "she's the one that kicks my butt every night. She's on the ball and answers every single question."
SPOILER ALERT:
Viewers could watch Drake Monday at 6:30 p.m. on NBC15. He finished in second place, earning $13,400 to take back home.
Click here to download the NBC15 News app or our NBC15 First Alert weather app.
Copyright 2023 WMTV. All rights reserved.