People with disabilities find new opportunities amid worker shortage
Published: Mar. 20, 2023 at 6:00 PM CDT
|
Updated: Mar. 20, 2023 at 10:31 PM CDT
MADISON, Wis. (WMTV) - Strong workforce participation and low unemployment rates continue to be contrasted by a lingering worker shortage in Wisconsin.
According to the Wisconsin Department of Workforce Development (DWD), more than three million people are currently working statewide, the highest number in state history. Plus, the latest DWD report shows Wisconsin's unemployment rate fell to 2.9% in January. Yet nearly every industry in the state is being impacted by a worker shortage.
"There are just less physical bodies to fill the positions now than there ever have been before," said DWD Secretary-designee, Amy Pechacek.
Pechacek said the "worker quantity challenge" is a result of decades-long demographic trends. "There have been lower birth rates for the past several generations, our baby boomers are retiring, and that was exacerbated by the pandemic, and we've really had net-zero to negative migration to our state," explained Pechacek.
She thinks this problem will persist for years to come. "It's actually probably going to get worse until 2030. That is when our remaining baby boomers will continue to exit the workplace," said Pechacek.
To help fill open jobs, DWD is helping employers dip into "underutilized talent pools" like people with disabilities. The latest available data from the CDC shows in 2020, 21% of the state's population, or 1 in 5 Wisconsin adults, reported having a disability.
"With an accommodation or some adaptive technology, they will truly be some of the best workers and employees that businesses will ever have. We are seeing employers embrace these hidden talent pools like never before," told Pechacek.
THE SHOW MUST GO ON
Marcus Theatres is still trying to rebound from movie theater shutdowns during the pandemic. "We have a wide variety of positions open, whether it's food and beverages, front of the house, back of the house, management, kitchen managers," said Area General Manager, Tom Reichelt.
Reichelt said Marcus Theatres started working with DWD's Division of Vocational Rehabilitation (DVR) to find more candidates. That includes people with disabilities who want to work but may have a hard time finding a role that fits their skill set.
In 2021, more than 2,000 Wisconsin employers hired 3,500 people through DVR, according to DWD.
"DWD sends out job openings to all of their partners throughout the state and tells them what we have to offer. With their help, we've found some real great people," explained Reichelt.
That's how Reichelt was able to connect with Irvin Contreras, who was hired about a year ago to be an usher at Marcus Theatres' Sun Prairie location.
"There were so many surprises and lessons that I had to learn, but I've always adjusted," said Contreras.
The 24-year-old from Sun Prairie said he grew up coming to the very movie theater where he now works. "Ever since I was little, my parents didn't go to the movies a lot, but whenever I did go with them it always felt like a treat. I wanted that feeling for my family, my friends, and basically anybody that would go there," said Contreras.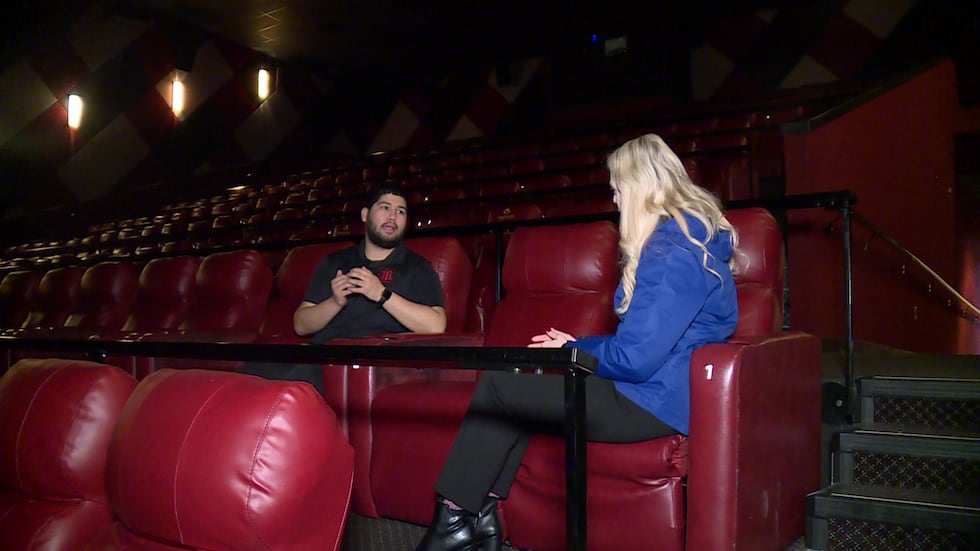 Contreras described feeling worn out by many of his previous jobs but said working at Marcus Theatres has given him hope for his future.
"I do hope to end up climbing the ladder a little bit more though, you know, so I can have my own apartment someday and be able to live for myself. I definitely see that with me working here," said Contreras.
In today's highly competitive labor market, Reichelt said the theatre chain is also promoting flexibility. "Meaning if you want to work for a couple of hours, we'll try to put that together for you. If you don't feel comfortable doing something at first, but want to try a different thing, we'll be flexible with you," explained Reichelt.
Reichelt said while technology, like self-checkout, is also a necessary tool for the future, some jobs can't be replaced by a screen.
"The automation is going to have a piece of the puzzle moving forward, but you can't take away that smile, that 'thank you', that 'hello'," said Reichelt.
INCLUSIVE JOB POSTINGS
Another organization that has long connected people with disabilities to jobs is Pathways of Wisconsin, a Madison-based nonprofit. Executive Director Sarah Bass said there a lot of people that are eager to work but need extra support or accommodations from their employers.
"It has been more difficult because people don't really know how to work with people with disabilities. So, that's our job. We can come in, we can talk to businesses and describe what we do and look at what their needs are," explained Bass.
Job coaches at Pathways help business owners think outside of the box with their job descriptions or customize roles depending on a person's skills and abilities.
Bass said Dane County businesses are leading the way in this. "Our numbers in Dane County are fantastic and we're trying to spread the word in rural Wisconsin to develop programs to help employers reach out to people like us and get those jobs fulfilled," said Bass.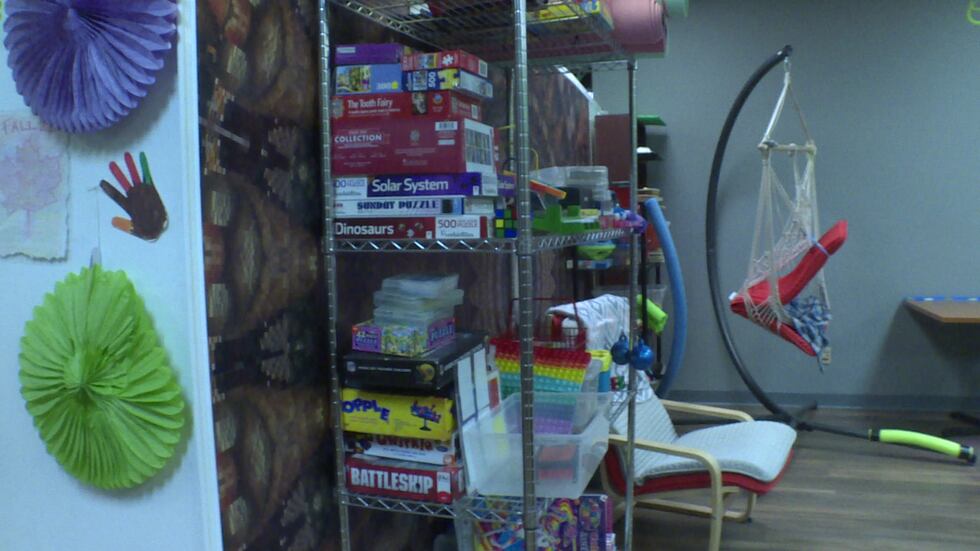 One challenge she and her colleagues have seen with their clients is that some people with disabilities are scared to re-enter the workforce following the pandemic.
"There are some people that are happy living at home still and not wanting to go out into the community because of COVID. So, it's been really difficult to say, okay come back its safe, we're happy to get you back into the workforce," told Bass.
LEARN WHILE YOU EARN
Similar to construction and manufacturing, more industries are now offering apprenticeships to help fill jobs in Wisconsin. Pechacek said there are more than 200 pathways for apprenticeships, including health care, information technology, human resources, and childcare.
"It's an opportunity to enter into a pipeline and a credentialed pathway so that folks can continue to gain needed and in-demand skills in an industry and also increase their earning potential," said Pechacek.
She noted that many employers are raising wages, increasing benefits, and offering opportunities for growth to attract and retain employees.
Click here to download the NBC15 News app or our NBC15 First Alert weather app.
Copyright 2023 WMTV. All rights reserved.