Experts weigh in on what is next for Trump and his campaign after indictment
Published: Mar. 30, 2023 at 10:30 PM CDT
|
Updated: Mar. 30, 2023 at 10:39 PM CDT
MADISON, Wis. (WMTV) - Donald Trump has been indicted by a Manhattan grand jury, prosecutors and defense lawyers said Thursday, making him the first former U.S. president to face a criminal charge and jolting his bid to retake the White House.
The charges remained under seal late Thursday, but the investigation centered on payments made during the 2016 presidential campaign to silence claims of an extramarital sexual encounter. Prosecutors said they were working to coordinate Trump's surrender, which could happen early next week. They did not say whether they intended to seek prison time in the event of a conviction, a development that wouldn't prevent Trump from assuming the presidency.
As for what is next, UW-Madison school of law assistant clinical professor John Gross says Trump is headed for court.
"That's the initial formal appearance where Trump would have to appear in court and enter a plea of guilty or not guilty," said Gross.
Gross went on to say while it is a historic moment to have a former president indicted, Trump's status should not play a role in the case as the National Security or presidential privilege will likely not be implicated in the charges.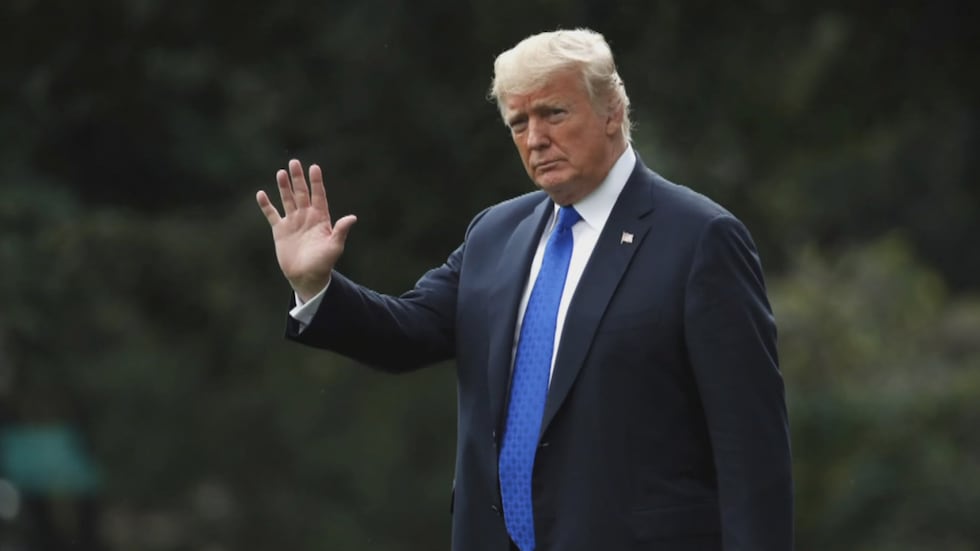 "I think, in large part, the fact that he is a former president is not really going to be relevant to this particular prosecution," said Gross. "So essentially, something related to fraud or bribery. I would expect, based on the amounts involved in the nature of the charge, this would be a felony charge."
Gross added he does not see prison time as a likely sentencing route in the case. But to have ordinary citizens look at the charges and vote to indict a former president signals a win for the rule of law in Gross' book.
"I think it is definitely an endorsement of our system, and it is a clear message that says that nobody is above the law," said Gross.
For UW-Whitewater professor emeritus Richard Haven, the indictment of the former president is a unique moment in the history of American politics.
"We knew it was a possibility, but I think like everyone else, we're surprised that it has finally come," said Haven.
As for Trump's campaign, Haven says it will be interesting to see how other Republicans use the case in the lead-up to the 2024 election. He does believe Trump will try to use it as a campaign tool.
"He's going to try to use it to raise funds and to increase his opportunities to get attention in the Republican race for the nomination," said Haven.
Click here to download the NBC15 News app or our NBC15 First Alert weather app.
Copyright 2023 WMTV. All rights reserved.