Suspect ID'd in deadly hit-and-run faced 4 hit-and-run charges at the time
Published: Apr. 13, 2023 at 1:11 PM CDT
|
Updated: Apr. 13, 2023 at 6:43 PM CDT
MADISON, Wis. (WMTV) – The Madison Police Department released the name of the suspect sought in connection with a hit-and-run crash in February that killed a pedestrian and his dog.
In an update, MPD accused Tiambra Walker of being the driver of the blue 2012 Chevrolet Malibu that struck the 66-year-old man and the dog as they were walking on Schroeder Road, near Struck Street on the night of February 15.
While Walker was allegedly behind the wheel, the MPD update continued, a toddler was in the car with her.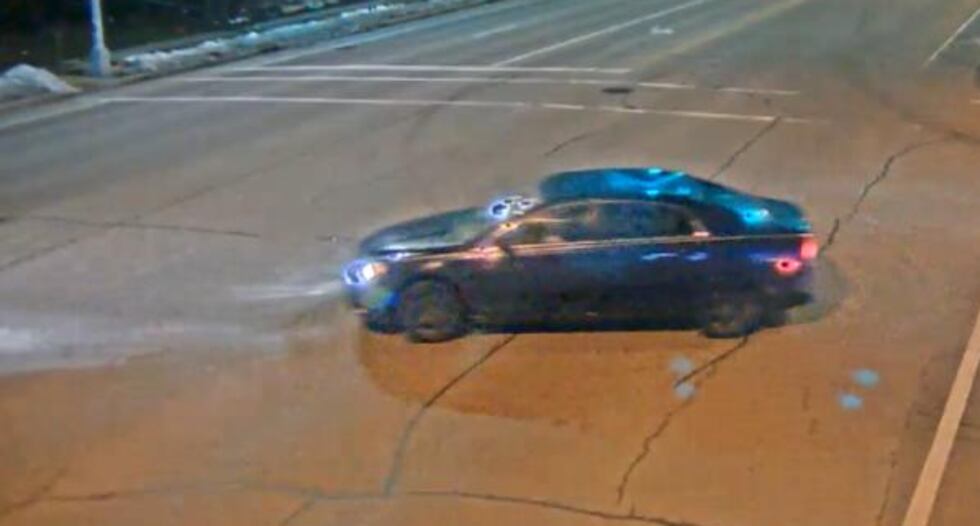 MPD's update did not indicate that Walker had been taken into custody. A police spokesperson explained her lawyers had been in touch with MPD officers and the department expects them and the Dane Co. District Attorney's Office to work out a date that she will turn herself in.
The update notes 60 members of the police force and civilian staff have participated in the investigation since the hit-and-run happened.
The pedestrian was identified as Stephen Fleck, and the Dane Co. Medical Examiner's Office confirmed that he died from injuries sustained in the crash.
Previous Hit and Run Charges
Wisconsin court records show on Monday, April 10, 2023, Walker was in Dane County court where she faced four charges of Hit and Run-Involve Injury from a previous incident dating back to October 21, 2021.
According to the criminal complaint, Madison police were dispatched to Whole Foods off of University Avenue in reference to a disturbance. Callers advised a tan sedan had someone on the hood of the vehicle and was hitting multiple cars and had drove off where they hit another car on Harvey Street causing injuries. A witness on scene identified the driver of the sedan as Walker, who had a small child in the backseat at the time.
In court, Walker pleaded guilty to two of the four hit and run with injury charges, and the other two were dismissed. Cash bond was set at $3,000 back on March 2, 2022, and Walker posted that bond two months later. The case had been ongoing until it wrapped up on Monday, April 10, 2023.
It is now up to the Dane County District Attorney to file formal charges against Walker for the hit and run on Schroeder Road.
Click here to download the NBC15 News app or our NBC15 First Alert weather app.
Copyright 2023 WMTV. All rights reserved.