WI food pantries overwhelmed after pandemic-era benefits end
Foodbank leaders said demand is higher than during the height of the pandemic.
Published: May. 5, 2023 at 9:52 AM CDT
JEFFERSON, Wis. (WMTV) - Southern Wisconsin food pantries struggle to keep up with overwhelming demand after pandemic-era federal benefits ended in March.
The Jefferson Food Pantry is the largest community food pantry in Jefferson County. President Steven Adams said the volunteer-run organization saw more than 350 families last month and distributed 30,000 pounds of food. He said this is more than double what they served during the thick of the pandemic.
"Since the SNAP program has been kind of cut back by the federal government, we are seeing a huge increase in the use of our pantry," said Adams. "We're seeing a lot of new people."
The pantry relies heavily on community donations, of which they will need more to keep the shelves stocked in the coming months. "We've got a couple of things to try to generate some more money," explained Adams. "We're talking about maybe a meat raffle."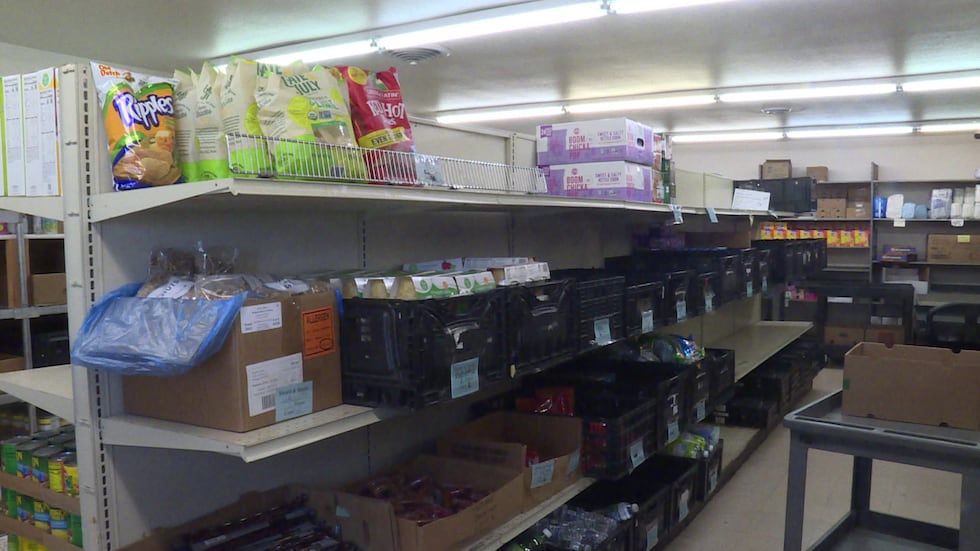 The pantry is also leaning more on Second Harvest Foodbank of Southern Wisconsin for food shipments, though Second Harvest is strained too. "We're scrambling to be able to get food out to folks, we are looking for resources to be able to afford that food," said President and CEO of Second Harvest Foodbank, Michelle Orge.
Second Harvest partners with pantries across 16 counties. Orge said most have seen an average increase in demand of 30% since FoodShare and other emergency federal COVID-19 benefits ended in March. "At a time when things cost almost 20% more for folks and folks are working extra jobs or extra hours, it's a terrible combination," told Orge.
Orge also said Second Harvest distributed two million pounds of food in March, which is double its previous record from April 2021, when COVID-19 was surging.
Second Harvest put out a call for anyone who has the means to give what they can to support its operations. "It's going to take financial support, it's going to take volunteer support," said Orge.
A similar call to action was made by Adams, so that Jefferson Food Pantry does not have to turn anyone away. "When you see a smile on their face and they say thank you, that's the pay. It's priceless," said Adams.
The Jefferson Food Pantry is available and open to families in the School District of Jefferson. It's confidential and there is no proof of income required.
It is open Mondays and Thursdays from 1 p.m. – 4 p.m. Once a month it also opens on a Friday to help accommodate more people. It operates on a point system, with points allotted depending on the number of people in the household. Items on the shelves cost points, though some items cost nothing.
NEW BEGINNINGS
Jefferson Food Pantry's building is owned by the Community Action Coalition for South Central WI (CAC), a nonprofit based in Madison. While pantry volunteers are responsible for fundraising money to pay for food, CAC pays the utility bills for the building.
CAC has plans to remodel the pantry this fall. "It's necessary because we don't have enough room anymore and our customer base is getting bigger and bigger," said Adams.
The remodel will include the installation of a commercial kitchen, which will be available for community members who need it to prepare meals.
Click here to download the NBC15 News app or our NBC15 First Alert weather app.
Copyright 2023 WMTV. All rights reserved.