Leading those first days of the COVID-19 pandemic
As the federal health emergency for COVID-19 winds down, NBC15 News looks back on how it changed our lives.
Published: May. 8, 2023 at 5:32 PM CDT
MADISON, Wis. (WMTV) – "Vividly. So vividly."
It's how Public Health Madison & Dane Co. Director Janel Heinrich remembers that date, now more than three years ago, when health officials confirmed the first case of the coronavirus in Wisconsin.
That day – Feb. 4, 2020 – Heinrich was meeting with health officials from around the state, she recalled. Heinrich remembers being in a board meeting and dropping everything. She headed back to Madison, thinking, "here we go."
"We went. We sure went."
The next day brought the announcement from the Wisconsin Department of Health Services: The state's first COVID-19 case was confirmed and it was found in Dane County. This was still the very early days of the pandemic. That positive test was just the 12th one in the U.S.
The news that day came with assurances from state and local health officials that there were no major threats to residents in Dane Co. While the threat would soon become overwhelming, Heinrich explained why that was the message in the beginning.
"There wasn't a lot of risk at that time, given what we knew to be true," she said. "We didn't want people to panic because we didn't think that that was needed."
Heinrich added her agency was also focused on transparency because now a story that was dominating national and international news was hitting close to home. To do so, they worked closely with experts from the Centers for Disease Control and Prevention (CDC) to help shape their initial response at a local level. She remembers being on the phone with health officials in Atlanta, where the CDC is based, multiple times a day during that initial stretch.
At first, health officials focused on the basics with testing, according to Heinrich. They zeroed in on questions like who would take the tests, how they would transport them, and how soon would the results come back.
But soon, the questions became much bigger: because, in March 2020, the COVID-19 related restrictions started tightening. Less than two weeks after Gov. Tony Evers (D-WI) declared a public health emergency for the state, the Safer at Home order that closed non-essential businesses and directed everyone to remain at home unless necessary.
At the time, Evers described the mandate as an attempt to limit unnecessary trips. His office explained people did not need special permission to leave their home, but they would need to comply when it is permissible.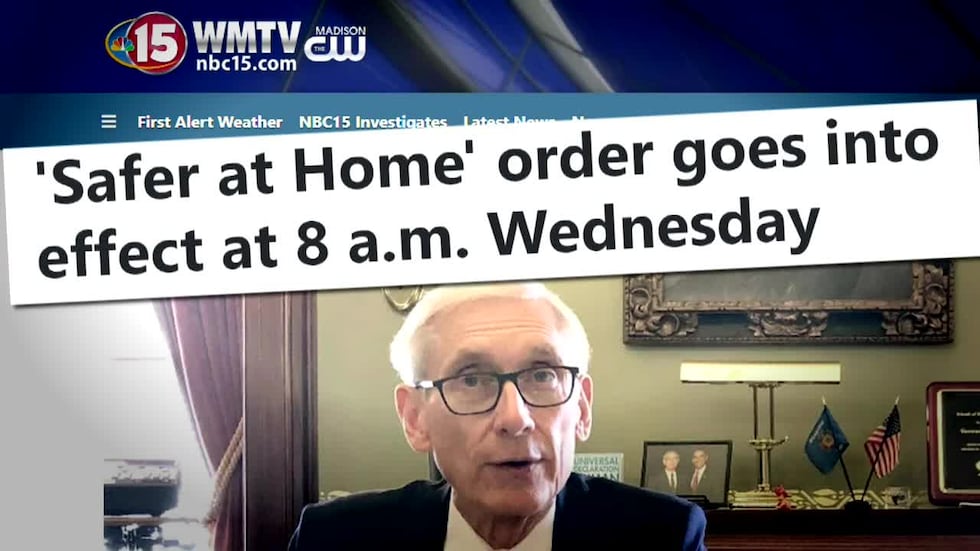 "It's the best thing we could've done at the time, but it was frightening," Madison resident John Lake recalled about that time. "I coped with making her [my daughter] a little coloring book."
When Safer at Home went into effect, on March 20, 2020, DHS reported the seven-day rolling-average for new cases was 80 per day across Wisconsin. Fast forward to the start of this month (May 1, 2023) and that figure is still more than twice as high – 184 cases per day. Between those two dates, of course, the numbers soared. After a spike at the end of 2020 that saw the rolling average peak at over 5,000 cases per day, the numbers a year later were over twice as high.
As an Omicron variant swept through the state, Wisconsin's average exploded, soaring into the five figures. Cases were coming in so quickly that DHS' reporting system got bogged down and, after an update, they ended up clearing tens of thousands of cases that were diagnosed during that period.
The Safer at Home restrictions ended up falling about a month and a half after the first of Evers' executive orders went into effect. On May 13, 2020, the Wisconsin Supreme Court ruled the governor's office overstepped its authority when it extended the original order. While the ruling did not reject the basis for the original order, the justices found the first one could not be extended.
That decision ended the statewide lockdown, but the state Supreme Court left room for local health agencies to issue their own COVID-19 regulations. In Dane Co., health officials were ready. On the same day as the decision, PHMDC issued its own order emergency order based on the defunct Safer at Home guidelines. Except for a brief respite in summer and fall of 2021, emergency orders continued for Dane Co. until March 2022.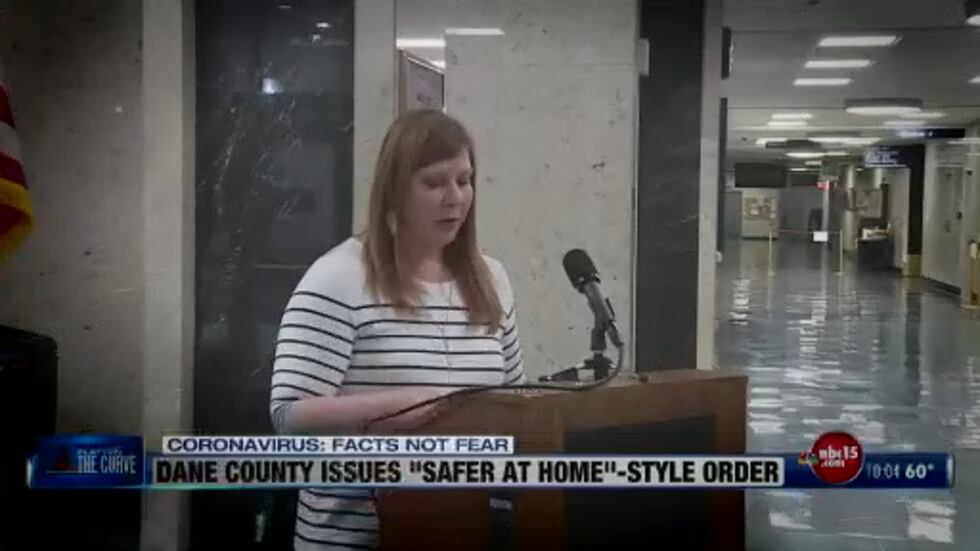 The ending of the orders does offer an opportunity to reflect and look back at the decisions that were made at the time. Heinrich notes that when thinking about what her agency or the community could have done differently it can be difficult because of how easy it is to cite things that we know now that we didn't know then.
"In those moments, I don't know how much would have changed," she said. "That doesn't mean that all decisions were good or perfect decisions; but it was based on the information that we had, the assessment of what was going on in the community, the resources that were available, the evidence around this virus to help inform all those decisions."
With the end of the federal COVID-19 emergency on the horizon, NBC15 News is taking a look at where we were during the depths of the pandemic and how much has changed since then.
Click here to download the NBC15 News app or our NBC15 First Alert weather app.
Copyright 2023 WMTV. All rights reserved.