WI prison job centers create career pathways for soon-to-be released
The creation of job centers inside Wisconsin prisons are helping inmates secure jobs prior to their release.
Published: May. 15, 2023 at 8:57 AM CDT
SHEBOYGAN COUNTY, Wis. (WMTV) - Job centers inside Wisconsin Department of Corrections facilities are giving incarcerated people pathways to promising careers as they prepare to reenter society. The goal is to provide them stability upon release and reduce recidivism.
The WI Department of Workforce Development has worked with the DOC to establish job centers inside 11 prisons over the last five years. Over the last 18 months, DOC job centers have helped secure at least 120 pre-release job offers from 85 different employers.
The latest DOC job center opened in January of 2022 inside Kettle Moraine Correctional Institution in Sheboygan County. Job center services are available to prisoners 60 days ahead of their release date.
"The best antidote to criminal behavior is a good job with family supporting wages," said WI Department of Corrections Secretary, Kevin Carr.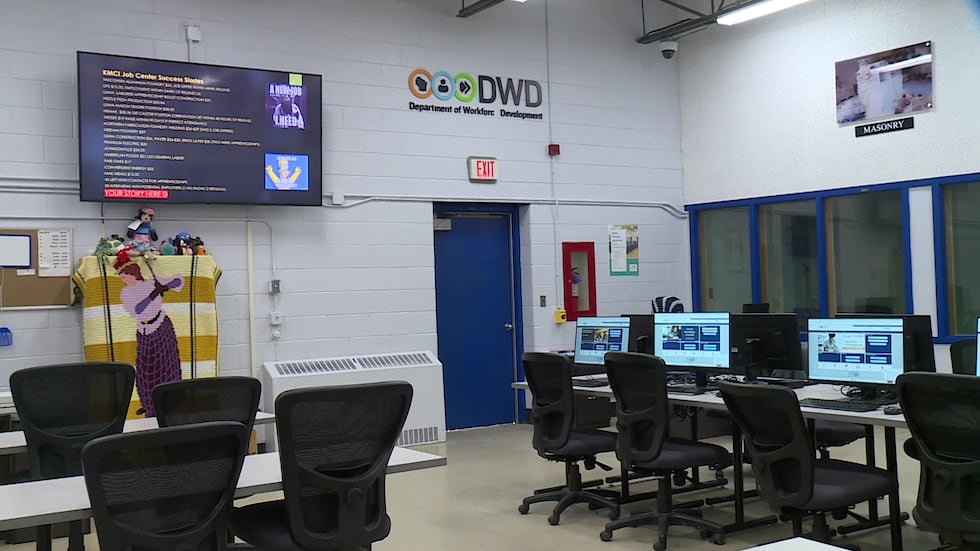 Ray Jones took advantage of the resources at Kettle Moraine's job center during his 13-month incarceration. NBC15 spoke to Jones a few days ahead of his April 11 release. The 31-year-old from Milwaukee had been in and out of prison for the last decade.
"You get to a certain age, you just look back on things like 'Dang. I did that, that was me,' and just get tired of it," said Jones.
Tired of missing milestones with his two young children, one-year-old Masi'on and six-year-old Ka'Liyah, Jones decided he needed to make a change ahead of reentering the community.
"My daughter, she's pretty smart; she's bright. I used to lie to her and 'say dad is in school.' One day she said, 'dad you're in jail, you're not in school.' That really kind of crushed me. That right there I think was a changing point," explained Jones.
He began working with a career coach and tutor at the job center to prepare for an apprenticeship test. After nearly two months of studying, Jones passed the test and secured a job as a road paver through Laborers' International Union of North America (LiUNA), a DeForest-based laborers' union that serves the US and Canada.
"It's going to help me provide for my family," said Jones, adding, "I can leave that past life behind me and move on."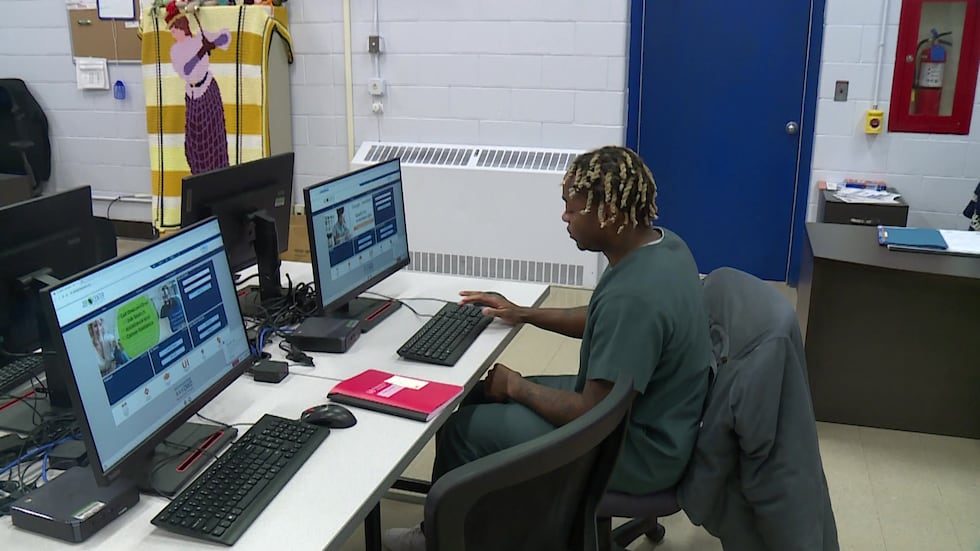 Jones said he will be paid $26-$28/hour to start and anticipates opportunities for growth within the construction industry.
"It's a good field. I'm still young, I have the energy, so I feel like that's something I should give a chance. You never know where I will be inside in the industry in four years from now, maybe I will have my own construction company," said Jones.
Without this job secured prior to his release, Jones expressed that he, "would probably be going back home back to square one. I would probably be back in the same crap I got into that led me here."
INDUSTRY PARTNERS
LiUNA has been a partner of the job center at Kettle Moraine Correctional since October of 2022. The effort was headed up by Director of Outreach and Equity for the WI Laborers' Apprenticeship & Training Fund, Saul Castillo.
Castillo works with community-based organizations as well as government partners, like the Department of Corrections, to provide employment opportunities for "communities that have been neglected for some time."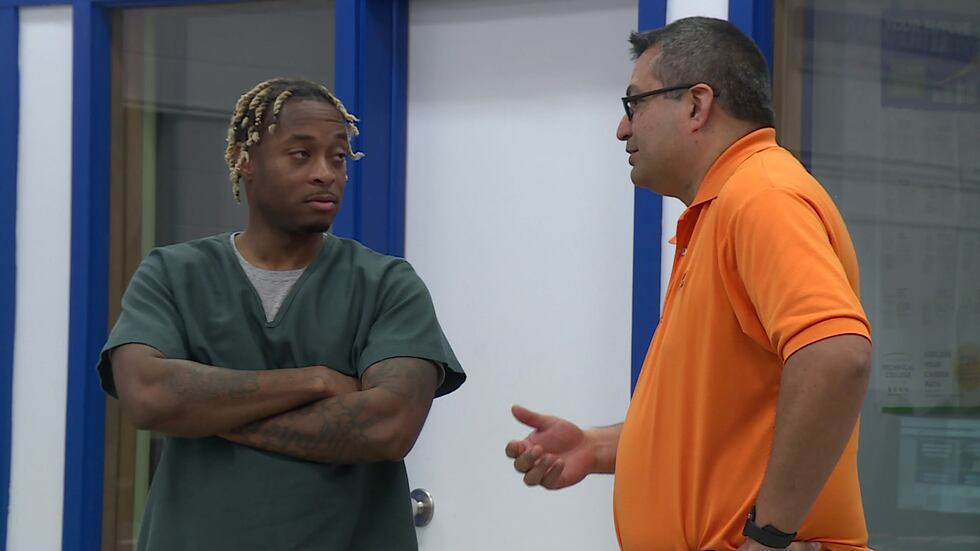 Castillo administers ACCUPLACER tests in the prison. If a client passes, they can be placed in an apprenticeship program or other employment opportunity upon release.
"There's a lot of work in the construction industry. It's going to be stable employment; it's going to be great pay and benefits, and just an opportunity for folks to not only enter the construction industry but actually grow within the industry and move up," said Castillo.
With more funding from the federal government dedicated to infrastructure, Castillo said there are a lot more construction projects anticipated across the state.
"It means we have to work very hard to make sure that that next generation workforce is ready and trained," said Castillo.
INTERNAL SUPPORT
Correctional Systems Career Coach Maria Rodriguez said well-paying and high-demand jobs, like those offered through LiUNA, are exactly what she seeks out for her clients.
"LiUNA being one of my major advocates for these guys. They've helped me so much, just tremendously in this job center, find at least 10 guys jobs before they leave here. The pay is a more than livable wage and that's what I'm looking for these guys," said Rodriguez.
Rodriguez helps inmates with resumes, job applications, and interviews.
"I myself have ones close to me that have been incarcerated and have gotten out and had a rough time. These guys deserve a second chance. The guys that come to this job center, that are sincere about finding work, if I can help find them meaningful careers, that's my goal," told Rodriguez.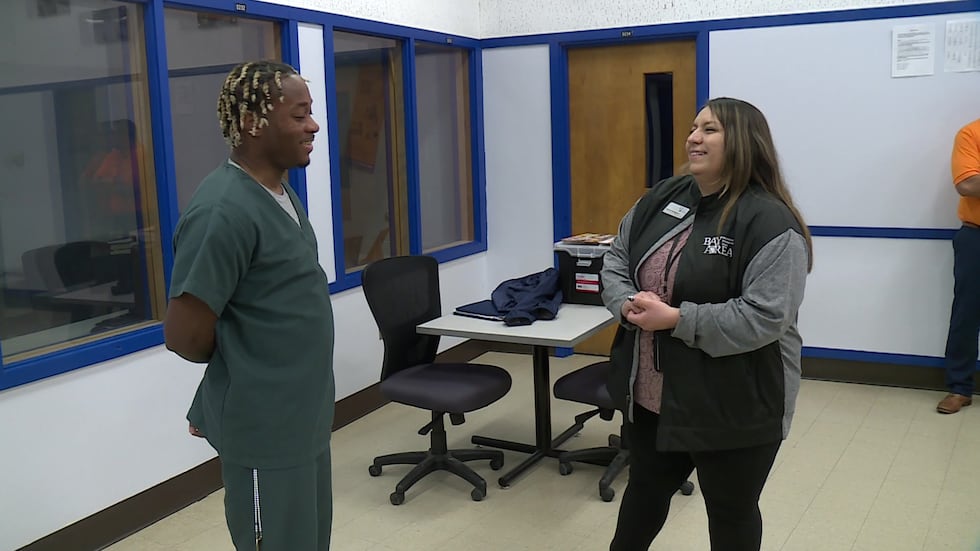 Inmates that take advantage of training and educational opportunities while incarcerated are more likely to find employment, according to Rodriguez. Educational Vocational Programs available at Kettle Moraine Correctional include welding, woodworking, masonry, and CNC (Computer Numerical Control).
They can also gain work experience by taking a job at the prison during incarceration, such as a cook, food server, janitor, landscaper, or laundry worker.
"For some of my clients, this is their first real job. This gives them more confidence when applying and interviewing for jobs," stated Rodriguez.
In addition to LiUNA, other top employers Rodriguez works with include UPS, Wisconsin Aluminum Foundry (Manitowoc), American Foods Group (Green Bay), Nestle Pizza Production (Green Bay), Johnsonville (Sheboygan Falls), Northern Metal Fabrication (Baldwin), Cost Cutters, Supercuts (Milwaukee/Greenfield), Steamfitters 400 (Kaukana), WI Operating Engineer Apprenticeship (Coloma), and Greater WI Carpenters Institution.
"Wisconsin Aluminum Foundry (WAF) President and CEO Sachin Shivaram took the time to meet and have lunch with a client that was hired within 48 hours of release. Sachin said WAF hires someone out of the justice system almost every week," said Rodriguez.
While all this success is promising, Rodriguez is constantly trying to recruit more businesses to work with the job center, but said she often gets no response. "That's concerning to me, but I just keep on trying and seeing what other companies may work with my clientele."
CHANGING OPPORTUNITIES
"The stigma of having been imprisoned is something that is a challenge for many people that are being released from prison," said Secretary Carr.
Secretary Carr added that there are currently no state vouchers or monetary incentives for businesses to hire previously incarcerated people, but he does believe the ongoing worker shortage is leading to a shift in hiring practices.
"In the current economic environment, where unemployment has never been lower in the state and the number of available jobs and the demand for labor, it's a calculation that many employers are making in their own best interest to hire people who were previously incarcerated," said Carr.
Starting July 1, 2023, incarcerated people will become eligible to receive Federal Pell Grants to pay for school tuition, thanks to the FAFSA Simplification Act. DOC officials are hopeful this will give incarcerated people more educational opportunities, and in turn, help make them more employable.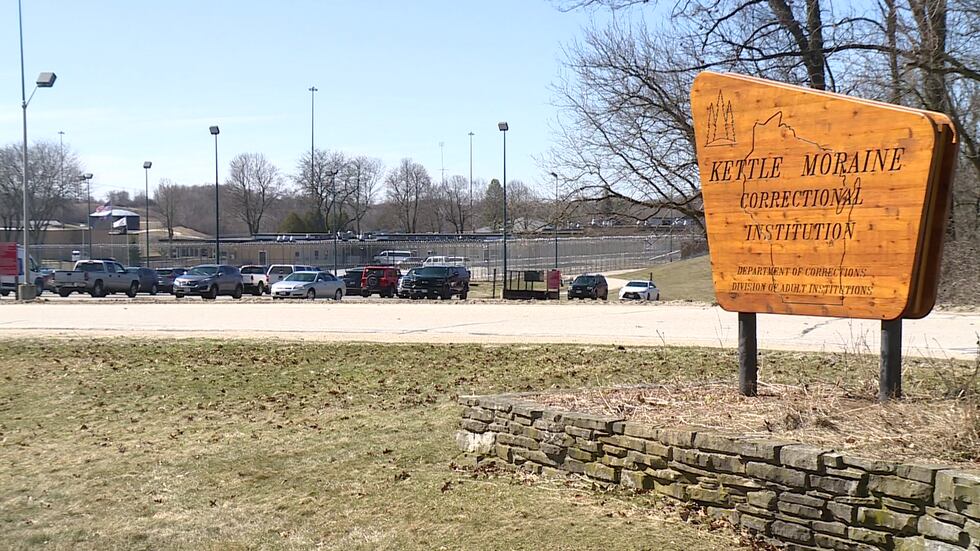 Click here to download the NBC15 News app or our NBC15 First Alert weather app.
Copyright 2023 WMTV. All rights reserved.