Suspect in Janesville workplace killing convicted of lesser charge
Published: May. 23, 2023 at 10:20 AM CDT
JANESVILLE, Wis. (WMTV) – The man accused of killing a co-worker last year after just a week on the job was convicted of homicide following a plea deal with prosecutors, court records indicate.
Kevin Todd pleaded guilty Tuesday to second-degree intentional homicide after the initial first-degree homicide charge was reduced, according to the state records. Additionally, it shows three recklessly endangering safety charges he faced were dismissed, but read in. He is expected to be sentenced on August 24. Second-degree intentional homicide is a Class B felony in Wisconsin, which means it carries a maximum sentence of 60 years in prison.
Todd, 24, was accused of killing Devon Hills on April 26, 2022. In the five-page criminal complaint against Todd, prosecutors claimed the defendant admitted to killing his coworker, even though he did not know the victim's name.
The complaint state Todd recounted several run-ins with Hills, the first of which allegedly occurred on Todd's second day at Precision Drawn Metals, Inc. Police Chief David Moore said at the time Todd claimed he was being bullied; however, Lt. Mark Ratzlaff added the claim had not been confirmed, saying, "[Todd] alleged that he was bullied but again we don't have any collaborating information from any of the witnesses confirming that."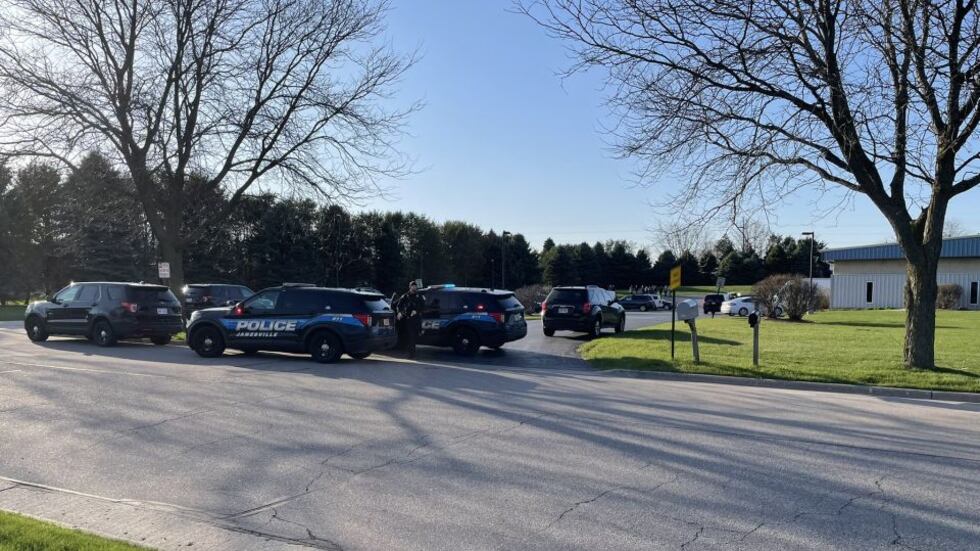 Timeline of Shooting
In an update a day after the shooting, the police department laid out a timeline for what investigators believed happened, starting with the 911 call that came just after 4:30 p.m. that day. Employees told dispatchers that the victim had been shot in the back. They also gave police the name and a description of the suspected shooter, saying he fled on foot.
Employees began giving the victim CPR as emergency responders rushed to the scene, in the 1300 block of Plainfield Ave. Within three minutes of the first call, officers and paramedics were on the scene and had reached the victim, the JPD timeline continued.
Two protective sweeps of the building were conducted and employees at local businesses were told to shelter in place. At the same time, suspect and vehicle information was shared with other law enforcement agencies in southern Wisconsin and northern Illinois.
Around 5:15 p.m., about 45 minutes after the 911 call, Rock Co. Sheriff's Office deputies and an Orfordville Police Dept. officer spotted Todd's vehicle along Hwy. 213/Hwy. 11. After a four-minute chase, Todd pulled over and was taken into custody without incident.
"Interesting part about this is when we interviewed the suspect and asked him about this specifically, he said 'I wasn't trying to flee,'" Ratzlaff recounted. "The area where they were trying to stop me has a lot of hills and I drove to an area was flat, because I didn't want to put the officers at risk when he did stop."
Two search warrants were obtained, one for his home and one for his vehicle. According to police, investigators found handgun accessories and ammunition, while his vehicle contained:
6 firearms, including the suspected gun used in the shooting;

Ammunition;

A small amount of marijuana;

Over $2,000 in cash
The police department explained the recklessly endangering safety allegations stemmed from the bullets ricocheting and nearly hitting other people.
Click here to download the NBC15 News app or our NBC15 First Alert weather app.
Copyright 2023 WMTV. All rights reserved.