DNR: No public safety concerns after train derails near Devil's Lake State Park
Published: May. 30, 2023 at 9:33 AM CDT
BARABOO, Wis. (WMTV) - Wisconsin & Southern Railroad began clean up Tuesday after three train cars derailed in Devil's Lake State Park over the weekend.
Wisconsin Department of Natural Resources Conservation Warden Supervisor Sean Neverman said the train derailed around 8 p.m. Sunday, just south of S. Lake Road, within park boundaries. DNR conservation wardens worked with railroad staff to examine the derailment, make sure S. Lake Road was open for vehicles to drive on, and determine there were no safety concerns for the public. Neverman told NBC15 there are currently no concerns for the public and the environment.
"They [railroad company officials] have been great in communicating with us immediately from the time when the incident occurred to presently. I have no concerns with what and how they're doing it," he said.
Spokesperson Ken Lucht with WATCO, which operates Wisconsin & Southern Railroad, called the derailment "minor." Nobody was hurt, no hazardous materials were involved and no crossings were blocked for extended periods of time, he wrote to NBC15.
The railroad company is assessing the derailment, looking into the track's condition, any mechanical issues or any weather-related issues. "The train was only going 10 mph and was only 1200 feet long," Lucht wrote.
Two of the train cars had rolled over. Officials said the cars spilled "coke," which is a product made from coal and used in the manufacturing process.
The park is open, and Neverman said the public is not allowed to walk on or near the area of the derailment. People should stay off all railroad tracks in Devil's Lake State Park.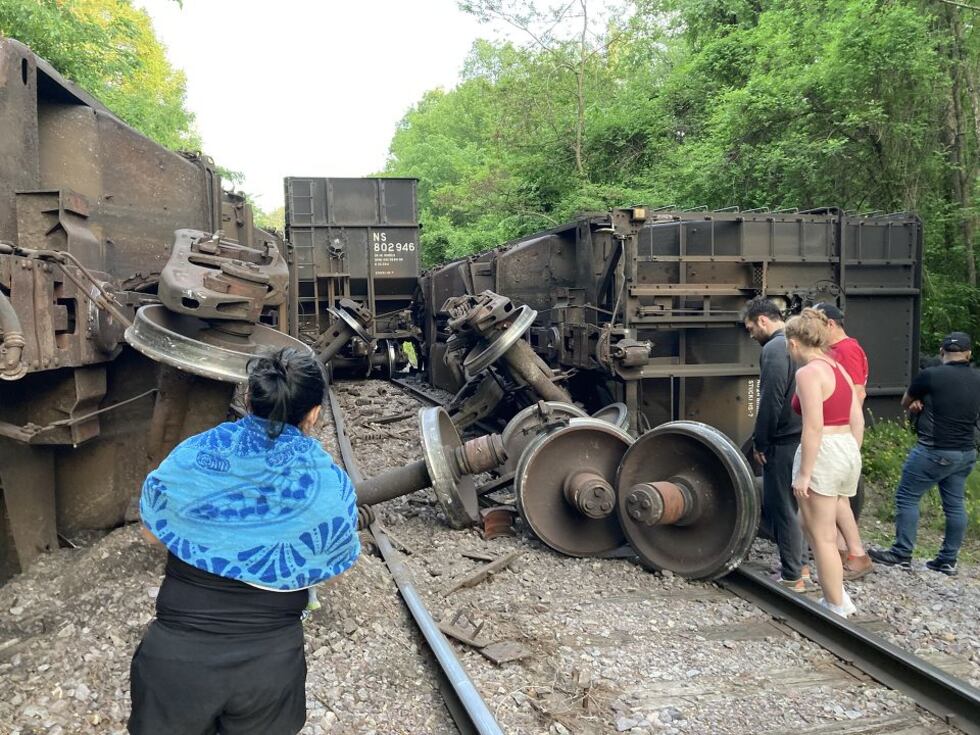 According to Lucht, the investigation is not over. All reporting will be submitted to the Federal Railroad Administration.
Click here to download the NBC15 News app or our NBC15 First Alert weather app.
Copyright 2023 WMTV. All rights reserved.