New mobile meals truck hits the road in Madison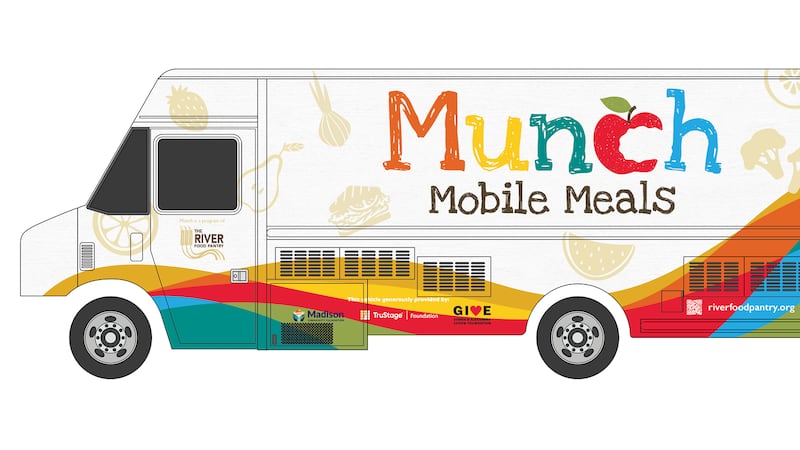 Published: Jun. 26, 2023 at 9:52 PM CDT
MADISON, Wis. (WMTV) - The River Food Pantry is ready to deliver more meals and fresh produce in Madison and Fitchburg with their new 'Munch truck' in June.
The mobile meals program Munch is ready to deliver to underserved neighborhoods in the area with a larger, custom-built van.
"This bigger and better vehicle is the next step forward in Munch's evolution," said Rhonda Adams, The River's Executive Director. "We can't wait to see the new ways we can support our community with this increased capacity."
The traveling van will also include a cooler, freezer, heating cabinet, serving window, fresh produce display, a digital menu board, and a sink. This allows for better food quality over longer routes and comfortable space for staff and volunteers to work.
"Thanks to generous support from the Steven & Alexandra Cohen Foundation, TruStage Foundation, Madison Community Foundation, and private donors, Munch now has a new and improved truck to better serve local children and adults experiencing food insecurity this summer—and beyond," said Adams.
Munch is a program aimed at helping children fill the gap in nutrition that children experience when schools are closed. The program now serves 20 distribution locations.
Click here to download the NBC15 News app or our NBC15 First Alert weather app.
Copyright 2023 WMTV. All rights reserved.