What to expect this weekend: wildfire smoke and air quality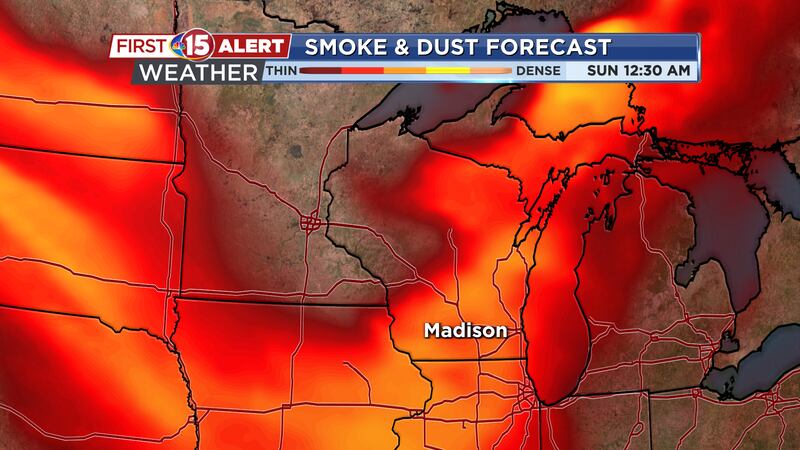 Published: Jul. 15, 2023 at 3:09 PM CDT
MADISON, Wis. (WMTV) - Canadian wildfire smoke has again become the main weather headline for southern Wisconsin. Our Air Quality Advisory continues through Saturday till noon on Sunday with the worst smoke over our area later Saturday evening, and then beginning to show signs of improvement early on Sunday morning.
But this may not be the only round of unhealthy air we see before the weekend is through. Smoke forecast models are now showing the potential for a second surge of smoke beginning Sunday afternoon through Monday morning.
These timings don't quite match the timings from the Wisconsin DNR, and I expect that we'll see some adjustment made to the timing of the advisory before today is over.
As a precaution, just be prepared that this wildfire smoke will be with us for the majority of the weekend, with only 3-6 hours of better air quality in between.
The source of the smoke is major blazes that are scorching British Columbia, Alberta, Saskatchewan and the Northwest Territories, amid Canada's worst wildfire season on record.
Click here to download the NBC15 News app or our NBC15 First Alert weather app.
Copyright 2023 WMTV. All rights reserved.