Owner started fire at Madison Tattoo parlor, died in crash minutes later
Published: Jul. 20, 2023 at 11:09 AM CDT
MADISON, Wis. (WMTV) – The fire at a Madison tattoo parlor was set deliberately by the shop's owner who was also the man who died in a crash on the Beltline minutes later, the Madison Fire Department confirmed Thursday.
According to an update Thursday, the fire department stated a gas can and bottle of lighter fluid were found at the scene, in the 4200 block of Beltline Hwy. MFD indicated its investigators, along with the Madison Police Dept. and Bureau of Alcohol, Tobacco, and Firearms, used video surveillance to determine it was the business's owner.
The statement added the owner of the business, Custom Tattooing Arts Studio, left the tattoo parlor on a motorcycle, and he was the man killed in a wrong way crash on the Beltline, near the Seminole Hwy. interchange. On Wednesday, the Dane Co. Medical Examiner identified the motorcycle rider as Ted Heffner and confirmed he died from injuries sustained in the crash.
Damage to the shop was estimated to be around $300,000, MFD added, explaining there was extensive smoke and fire damage through the building.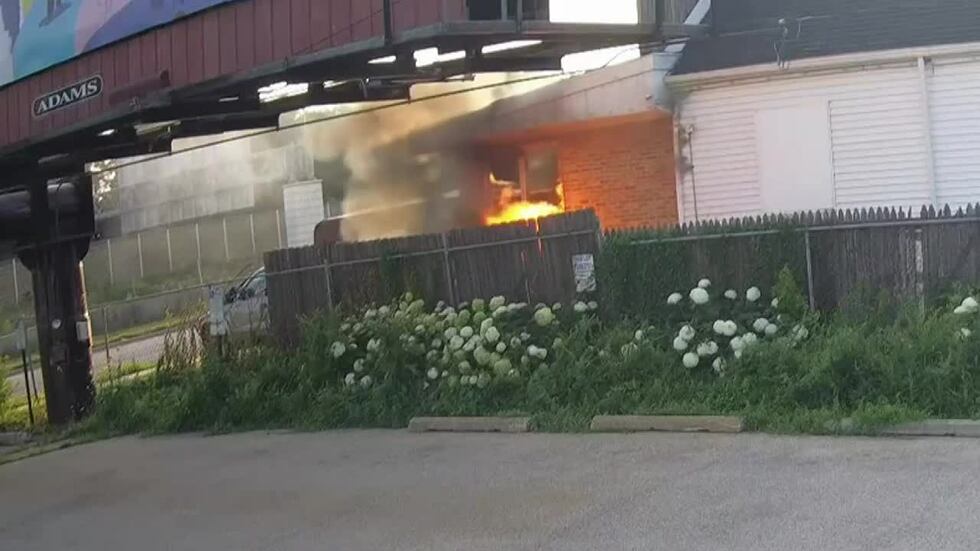 Store owners from a nearby business gave NBC15 News footage showing what happened before, during, and after the fire started. Electric Needle is a sewing shop located next to Custom Tattooing Arts Studio and the former's security camera points directly at the tattoo shop.
The security footage shows the east side of Custom Tattooing Arts Studio where someone exits the back of the building, walks along the wall, opens a gate, and moves a motorcycle to the front of the building. Later, that person appears near a door or window, then the building is seen on fire. Seconds later, the person gets on the motorcycle and rides off.
Heffner, 71, died when he crashed into another vehicle Tuesday morning while driving the wrong way on the Beltline. The crash, which happened around 6:30 a.m., occurred within minutes of the building catching fire.
No one else suffered physical injuries in the wreck, the MPD report continued. The crash shut down two lanes of the highway and an exit ramp for several hours while crews worked at the scene.
Click here to download the NBC15 News app or our NBC15 First Alert weather app.
Copyright 2023 WMTV. All rights reserved.