Blanchardville couple creates vintage camper travel destination on the farm
Published: Jul. 27, 2023 at 8:16 AM CDT
BLANCHARDVILLE, Wis. (WMTV) -A couple is running a unique business model on their 20-acre farm in Blanchardville. They convert vintage campers into must-stay destinations for weary travelers to rent on AirBNB. They call it Circle M Farm Market.
"We just kind of stumbled into it," said Shannon Marion. "They (the campers) are pretty cool. This one is from the 50s, we have one from the 60s, and another from the 70s."
A few years ago, Shannon and Kriss Marion purchased a 1950s Holiday Traveler camper for $1,200, fixed it up, and parked it on their property.
"It's tall, its light, its airy. There are not a lot that are in good shape. We just lucked out. It was a hunting shack that had been kept so nicely," said Kriss. "But, this is very much like old school, great American road trip camping."
The Marions began renting out the camper and found this type of getaway was in high demand with people looking to escape the rat race of city life.
"We picked up a camper cheap before they got so hip and cool," said Shannon. Shannon says the campers are popular, but the real draw is the real-life farm they operate.
"This is my piece of heaven and peace," he said. "This place feeds my soul in a way that is hard to describe."
"I think we wake up every morning and we just can't believe we are here. It's just incredible," added Kriss.
Eventually, the couple purchased two more campers, spruced them up, and began renting them out. Shannon handles the maintenance side of the business while Kriss gives the campers that retro touch that travelers love.
"We want everything to look old, even though it's new," she said. "We were lucky enough to find these (campers). They are pretty good so they are gently restored, not gutted."
2022 was their busiest year yet with an estimated 700 people coming to visit. Each camper has electricity but no air conditioning. The Marions rent out the campers April through October so on those chillier nights, there is a heater in each camper that guests can use.
There's also an updated bathroom on the farm that guests share. There's a full bathroom and a large double shower. In the summer months, guests can even use the outdoor shower that's attached to the Marion's home.
"There is something restorative and healing to just get away," said Shannon.
The campers don't have running water but do have electricity. They each have a heater, but no air conditioning. On the property, there is an outdoor sink and shower with hot water that guests can use. There's also a sauna that Shannon built in the barn.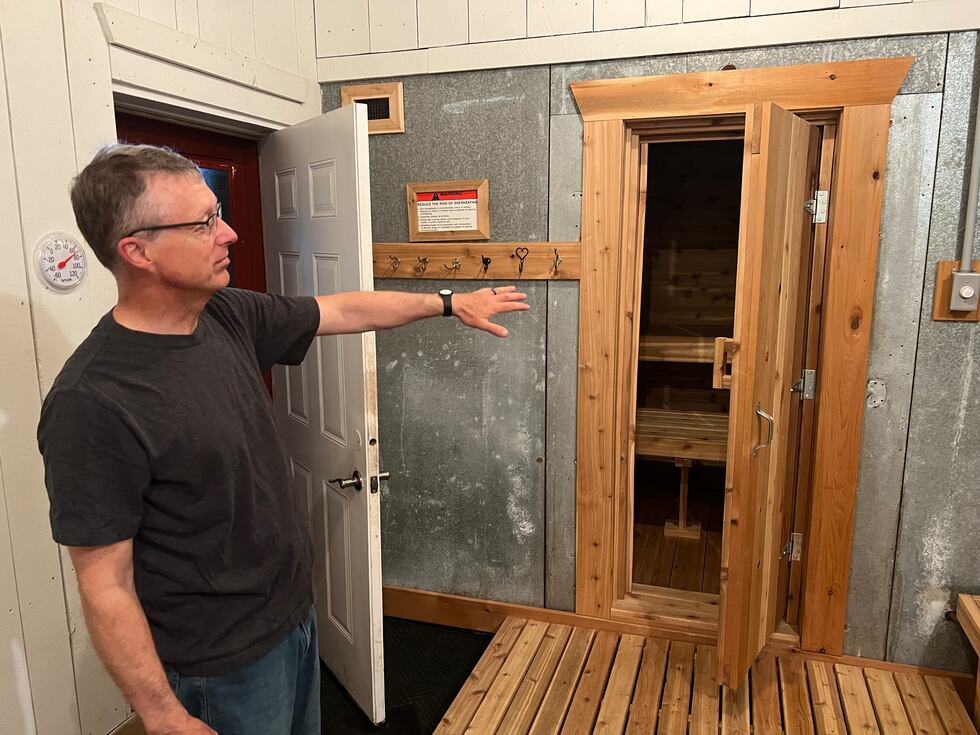 The property is also a real working farm and the Marions make sure their guests know that. While it may be the peace and quiet that travelers are looking for, things can get a bit noisy on the farm from time to time.
"There roosters crowing at four in the morning. The birds wake up very early. There's sheep making noise. There's certain smells sometimes," Kriss said with a chuckle.
This type of stay isn't for everyone, but the Marions believe if you want to get out of town for a few days not far from Madison, you should come check them out.
To see the campers availibility, click here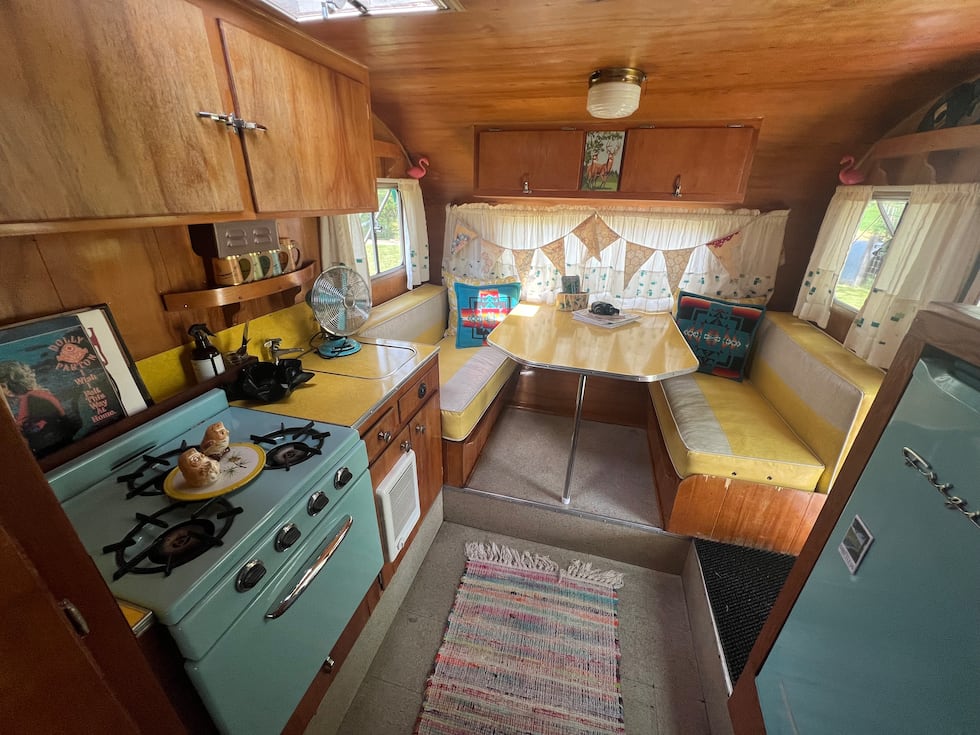 Click here to download the NBC15 News app or our NBC15 First Alert weather app.
Copyright 2023 WMTV. All rights reserved.