UWPD's new app lets loved ones ensure your walks are safe, know if you're okay, and calls police with one-click
The app is open to anyone who downloads it.
Published: Aug. 2, 2023 at 4:30 PM CDT
|
Updated: Aug. 3, 2023 at 6:02 PM CDT
MADISON, Wis. (WMTV) – A new app from the University of Wisconsin Police Dept. promises to offer safety and a little more piece of mind – and you don't have to be a student or staff member to use it.
The free BadgerSAFE Safety App allows users to contact UWPD directly via phone or text and includes several other built-in safety features, one of which lets a friend walk virtually with someone to make sure they get where they are going safely.
When activated, the Friend Walk feature sends real-time location updates to a trusted friend or family member so they would see if the user made it to their intended destination.
"I'm OK" provides users an easy way to send that simple, but important, message to someone when an emergency or dangerous situation is happening around them.
While UWPD emphasizes that someone should always call or text 911 in an emergency, the app also allows people to reach out to UWPD's dispatchers with just one click. When someone at the other end is free, they will follow up with the user.
UW Police Department's Executive Director of Communications Marc Lovicott said the app already has over 6,000 downloads and that number will continue to grow.
"We know it's popular already and we haven't even seen many students here on campus yet," Lovicott said.
Recognizing that many students live off-campus and those who don't tend to venture out, the app also included off-campus emergency alerts. In these instances, the app will send a notification when there is a significant threat in off-campus locations where students frequently live or go to.
UW-Madison Junior Krissy Birdsall said she already downloaded the app.
"I definitely prefer the text or the email alerts over getting an app just because that's what I'm used to but I think if people download the app, it should be a good way to communicate with the students," she said.
While UWPD says there are no privacy concerns when it comes to the app, senior Jack Brud is hesitant about downloading it.
"If I'm not like forced to, I probably will not download it, no," he said.
UWPD pointed out the app is available to everyone; they do not need to be a student or part of the UW community to download it. Also, no account is needed to start using it.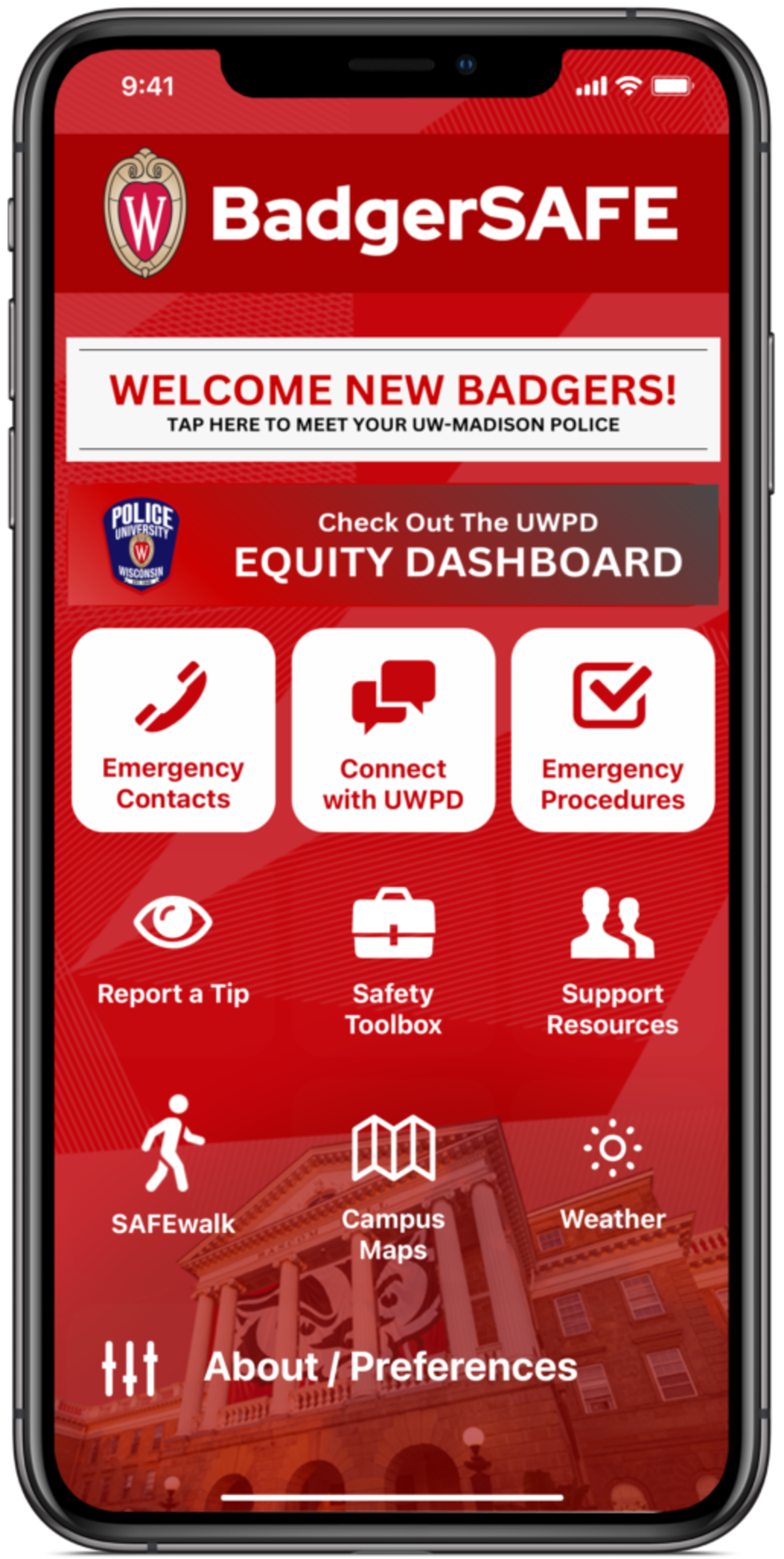 Download the BadgerSAFE App
According to Apple App Store's App Privacy listing, the app may collect the following data: precise and coarse location, email address, and name.
The Google Play Store shows Approximate and Precise location could be collected, as well as the name and email address, crash logs and diagnostics, and device IDs. The Play Store also notes all of that data is encrypted in transit.
Click here to download the NBC15 News app or our NBC15 First Alert weather app.
Copyright 2023 WMTV. All rights reserved.