Packers prep for joint practices, preseason game with Patriots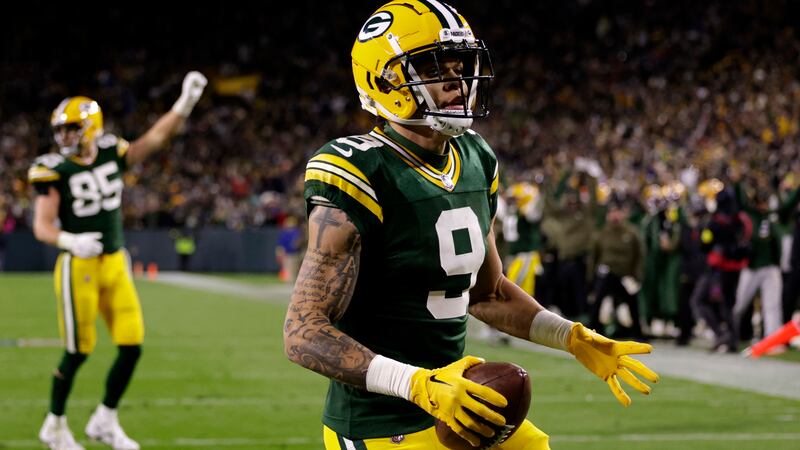 Published: Aug. 15, 2023 at 10:58 PM CDT
GREEN BAY, Wis. (WMTV) - The Packers had a walkthrough on Tuesday, as they continue what head coach Matt LaFleur called an exhausting week for the team.
But, the Patriots come to town for back to back joint practices, starting Tuesday morning.
The headlines from last week's joint practice with the Bengals were nice throws by Jordan Love during team drills and scuffles involving guard Elgton Jenkins. The latter is what Matt LaFleur and company would like to avoid this week, especially with two days of practices, instead of one.
Dust-ups are quite common in joint practices, a reason some past coaches avoided the joint practices, the goal is to not take it too far.
"You really want to take it to that line," LaFleur said. "You just don't ever want to cross that line. Anything that you would do in a game that would get you penalized, you really don't want to see it in practice. It's just about maintaining your poise, maintaining your discipline because you know the ramifications. I mean if you throw a punch in a game you're gone. Just trying to get really good competitive work throughout the practice. So you never want to see it."
The Packers beat the Patriots in overtime last fall at Lambeau, in a game that featured Christian Watson's first NFL touchdown against a unit that finished the season eighth in total defense.
That's the type of test LaFleur wants for his first year quarterback and young offense.
"You know, I've always admired the way their team has played going against them many times," LaFleur said. "Having them here last year. I thought they did a really good of attacking the football. Probably as good as anybody we played last year. Wanted to see their practice habits and how they go about their business."
"I think they're an aggressive and handsy, sound and fundamental football team," Packers wide receiver Christian Watson. "You've just got to keep on chopping if something doesn't work you've got to put that behind you an d go on to the next play, and just keep on going."
The Packer's preseason game against the Patriots is Saturday at 7:00 PM from Lambeau Field.
Click here to download the NBC15 News app or our NBC15 First Alert weather app.
Copyright 2023 WMTV. All rights reserved.