Police: Driver arrested after 1-year-old dies from being left in hot car at day care
Published: Aug. 22, 2023 at 12:26 AM CDT
|
Updated: Aug. 22, 2023 at 5:11 PM CDT
OMAHA, Neb. (WOWT/Gray News) - A mother and father from Nebraska said they are devastated over the death of their 1-year-old daughter, who police say was left in a hot car outside her day care.
Ra'Miyah Worthington, 1, died after police say she was left in a hot vehicle Monday at Kidz of the Future Child Development Center in Omaha. Police were called to the day care shortly after 3 p.m. They say the 1-year-old was taken, with CPR in progress, to the hospital, where she died.
"I'm not comprehending how this could have even possibly happen," said the girl's father, Rianna Worthington.
WOWT confirmed the van involved is registered to the day care owner. The driver picked up Ra'Miyah and two of her siblings Monday morning. The other two children were removed from the van, but the 1-year-old was not.
Omaha Police said Tuesday morning that officers had arrested the driver of the day care van to face charges of child abuse by neglect resulting in death.
The driver was identified as Ryan Williams, 62. He is scheduled to be in court on Wednesday morning.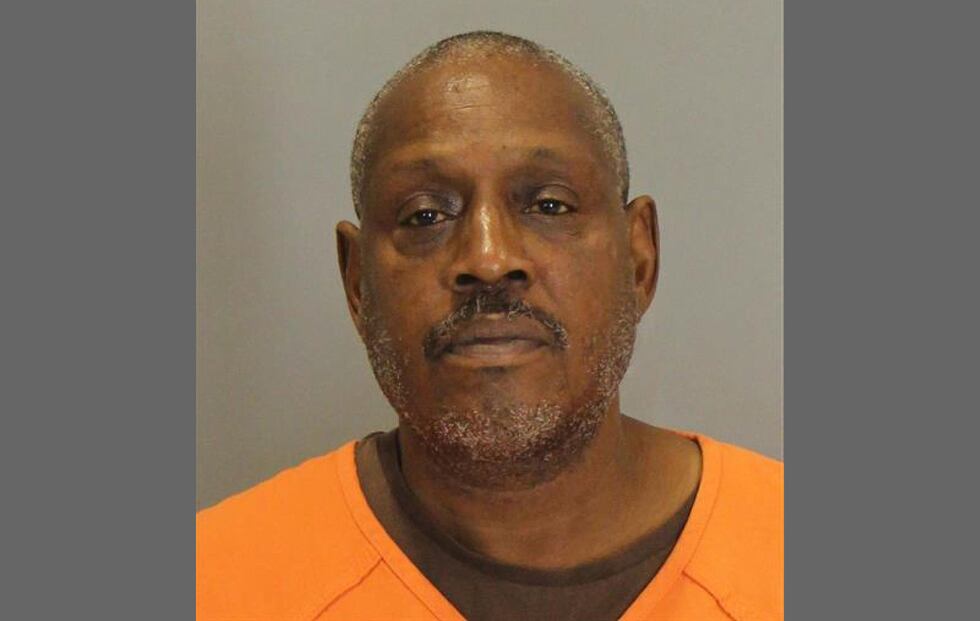 "The day care picks them up in the morning, early in the morning," Worthington said. "My thing is, how can you forget a kid that you yourself put into the vehicle?"
The temperature reached 97 degrees outside during the day with a heat index of 113. At the hospital, Ra'Miyah's parents were told her temperature was 109.
"How do you forget one when you take two off the van? How did you forget my baby?" said her mother, Sina Johnson.
According to Douglas County court documents, Ra'Miyah was in the hot van for five hours — a timeframe corroborated by surveillance video.
But her parents said they believed Ra'Miyah was left in the van for as many as eight hours.
"It had to be around eight in the morning — eight in the morning. We didn't get a call until 3 (p.m.). My daughter could have been in there eight, seven hours, no windows down, no nothing. Screaming. Crying. Nobody heard anything. Everybody's in this building while she's literally outside in the parking lot," her mother told 6 News on Tuesday.
"The day care has an app," Worthington said. "They'll tell you stuff with their kids throughout the day. She was never checked in. Only one of the three kids we sent was checked in, so put two and two together. You had to have my baby left in this car since this morning."
According to the affidavit, Williams told police he transported the girl daily and that there were about nine children in the van when he arrived at the daycare Monday.
He told police that he began unloading the children and was distracted by a young boy who was not wanting to get out of the van and go inside. Another staff member came down and got the boy, then Williams closed the door to the van.
Williams said he normally conducts a sweep of the van to make sure no one is in it, but that he didn't do so on Monday.
When he went back to the van several hours later to conduct his afternoon route, he found the victim on the backseat floor, the police report states. He said he picked her up and ran inside with her and 911 was called.
Ra'Miyah was the youngest of six children. Her parents say she loved eating and dancing and always had a smile on her face.
"She loved, loved, loved her family," Johnson said. "She loved her daddy. She was daddy's little girl."
The investigation into Ra'Miyah's death is ongoing.
The Nebraska Department of Health and Human Services also confirmed on Tuesday that state officials had issued an emergency order to shut down the daycare center.
"The protection and well-being of children is of the highest priority by the Department of Health and Human Services, and we are working with law enforcement as they investigate this tragic death. In addition, an emergency order has been put in place temporarily closing the facility until further investigations can take place," a DHHS spokesperson said in an email to WOWT.
A GoFundMe has been set up for the family. Those wishing to donate can do so by clicking here.
---
Reporters Marlo Lundak, Bella Caracta and John Chapman, digital producers Zane Culjat and Nick Stavas and photographer Roger Hamer contributed to this story.
Copyright 2023 WOWT via Gray Media Group, Inc. All rights reserved.