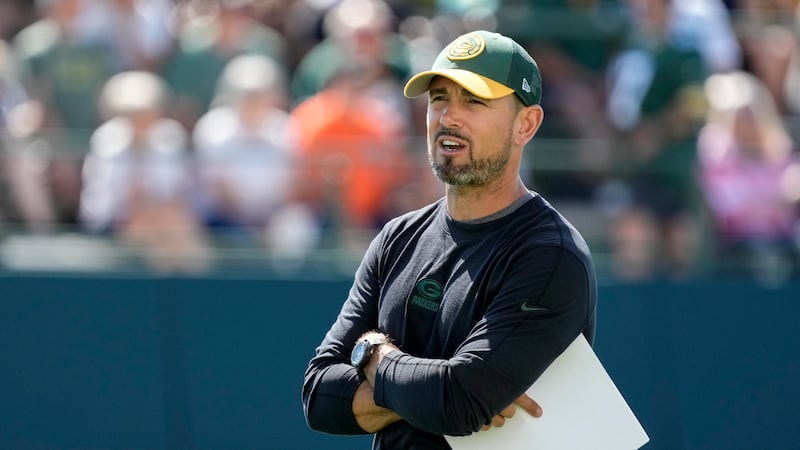 Published: Aug. 27, 2023 at 7:31 PM CDT
GREEN BAY, Wis. (WMTV) - The Packers wrapped up their final preseason game on Saturday, beating the Seahawks 19-15 at Lambeau Field.
Now the offseason body of work is complete and GM Brian Gutekunst and his staff have to finalize the roster.
As of Sunday, there were no roster moves by the Packers, so the waiting game extends for players on the bubble. NFL teams have until Tuesday to cut their rosters down to 53 players.
In addition to the 53-man roster, there are 16 practice squad spots available.
A few of the players on the bubble made a name for themselves on Saturday. Quarterback Alex McGough and wide receiver Jadakis Bounds connected for 52 yards to set up the go-ahead score. Rookie Benny Sapp III had the game-sealing interception.
Their efforts have not gone unnoticed by head coach Matt LaFleur.
"There's a respect there for how these guys work and show up on a daily basis," LaFleur said. "Quite frankly, those guys have earned that respect by how they practice, by the teammates that they are. This is always a tough time of the year, it really is. There's guys have put a lot into it. They've invested a ton of time trying to live out their dream. It's one of those unfortunate things of our business when you have to say goodbye to some of these guys."
The Packers first game of the year is in two weeks, at the Bears.
Click here to download the NBC15 News app or our NBC15 First Alert weather app.
Copyright 2023 WMTV. All rights reserved.