Teen parents find support at Capital High to graduate, succeed
Published: Aug. 29, 2023 at 6:28 PM CDT
|
Updated: Aug. 29, 2023 at 6:30 PM CDT
MADISON, Wis. (WMTV) - On a day filled with things to unpack, Jessie Loeb is filled with anticipation.
Settling into a new classroom at the renovated Capital High School in Madison, Loeb will continue this fall teaching her childbirthing and parenting classes. The decades-old Capital High Parenting Program serves students who are pregnant or have children.
"Being a young parent definitely has been and can definitely be a barrier to graduation," Loeb said. "We're trying to break that cycle and have opportunities for young parents to continue with their education and get the post-secondary access to whatever they want after they graduate. That is the goal."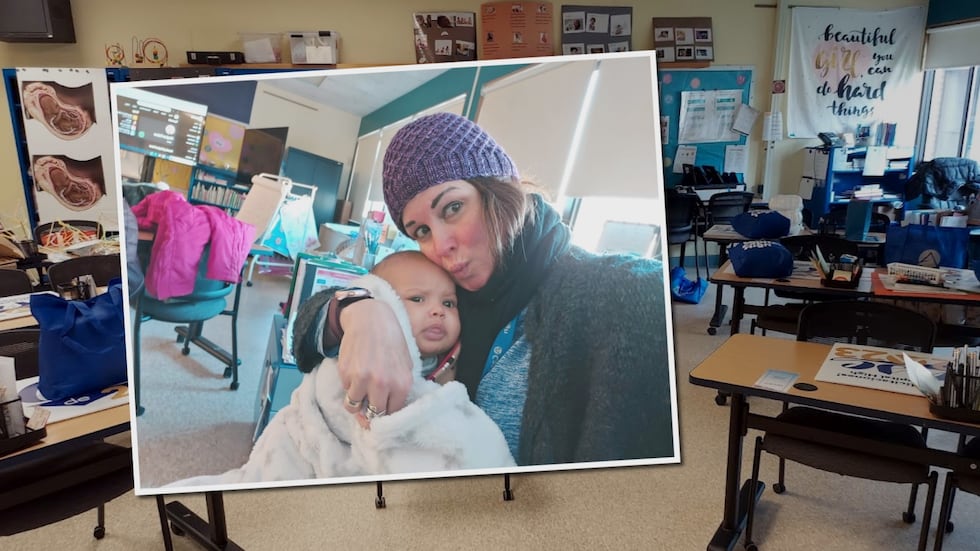 The support toward a high school diploma continues across the hall from Loeb's classroom, where a daycare keeps babies off moms' hands. The proximity allows students to check in on their children, breastfeed or bottle feed during breaks from class.
Students find additional support from UW-Madison occupational therapy students.
"Our university is really built on the idea that we need to be embedded in our community and giving back to our community," Karla Ausderau, UW-Madison associate professor, said. "What's in it for our students is that they have the amazing opportunity to learn from young moms, from Jessie [Loeb] and her team skills that will then support them in their training and future occupational therapy roles."
Ausderau added the doctoral students are looking into the best evidence-based practices to support the teens, as both students and parents, which could potentially influence what's happening around Wisconsin and the nation.
"The outcome is mothers and young families who feel proud of themselves and who feel capable to take on whatever post-secondary adventure, opportunity they choose to have," Loeb said.
Click here to download the NBC15 News app or our NBC15 First Alert weather app.
Copyright 2023 WMTV. All rights reserved.