Wisconsin volleyball ranked no. 1; Sheffield 'does not care'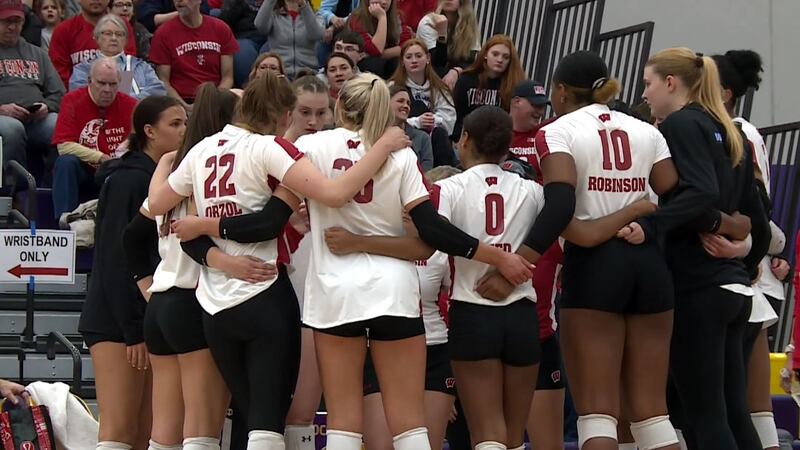 Published: Aug. 28, 2023 at 7:43 PM CDT
MADISON, Wis. (WMTV) - Wisconsin women's volleyball is ranked no. 1 in the AVCA Women's Volleyball poll.
The 2-0 Badgers received 50 first place votes. Previous no. 1 Texas was upset by Long Beach State over the weekend, and fell to seventh in the poll.
Five other Big Ten teams cracked the Top 25, the most of any conference.
The Badgers and the rest of the conference are coming off the Big Ten/Big 12 Challenge in Minneapolis, where Wisconsin improved to 5-1 all-time in the tournament. Senior Devyn Robinson and sophomore Carter Booth were named to the all-tournament team.
While he acknowledged the magnitude of the No. 1 ranking, head coach Kelly Sheffield said he, frankly, does not care.
"It's not something that we shy away from, it's not something that we get excited about," Sheffield said. "It's not something we talk down. It's the exact same thing if we're unranked, it's the exact same thing if we become 25th, or 10th, or 2nd, or 1st. It's just never talked about, not because it's taboo, but we don't care."
The No. 1 badgers will travel to No. 21 Arkansas for two games midweek. They will return to the Field House for the home opener on Sunday against No. 24 Tennessee, where the 2022 Big Ten Championship banner will be officially hung.
Click here to download the NBC15 News app or our NBC15 First Alert weather app.
Copyright 2023 WMTV. All rights reserved.