Mordecai balances aggression in Air Raid offense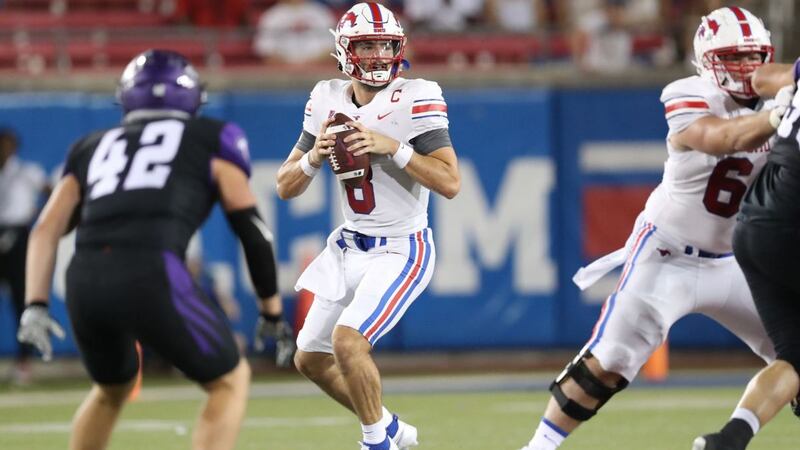 Published: Aug. 29, 2023 at 10:17 PM CDT
MADISON, Wis. (WMTV) - There are a lot of "news" for the Badgers heading into Week 1.
A new head coach, new defensive coordinator, new offensive coordinator, and new quarterback all take the field on Saturday.
Transfer quarterback Tanner Mordecai set quite a few passing records at SMU. He has thrown for 72 touchdowns over the last two seasons, the second-highest total among active quarterbacks.
Quarterbacking an Air Raid offense is a delicate balance of aggression, physicality, and precision. Luke Fickell wants to encourage that aggression, while also putting his quarterback in a position where he does not have to make too many tough decisions.
"There's an opportunity that we kinda say, 'look, we don't want you to play passive,'" Fickell said on Monday. "I don't care if you're a quarterback, I dont' care if you're the center, I don't care if you're whoever it is. But, there's also a way of playing clean and I think in Week 1, it's on us every bit as much as him to put him in those situations where he can be aggressive, but we can do it in smart way."
Mordecai says it's all about being dialed in and striking at the right moment.
"You have to play this game aggressive, you can't be complacent. You have to be hunting the whole time. You can't sit there and wait what's going to happen. It's kind of a double-edged sword, being super aggresive, but at the same time, being smart about what you're doing and not being reckless. So being aggressive, but at the same time, not endangering the ball and the team."
The no. 19 Badgers kick off the 2023 season on Saturday, when they host Buffalo at 2:30.
Click here to download the NBC15 News app or our NBC15 First Alert weather app.
Copyright 2023 WMTV. All rights reserved.