2 Madison women face RICO charges for 'Cop City' attack in Atlanta
Published: Sep. 5, 2023 at 3:43 PM CDT
|
Updated: Sep. 5, 2023 at 6:22 PM CDT
MADISON, Wis. (WMTV) – Two Madison women now face racketeering charges in Georgia for their alleged involvement in the attack on a future police training facility near Atlanta earlier this year. The pair were among more than five dozen people charged under the state's RICO law.
Grace Martin and Kayley Meissner were on the list of 61 people accused of violating Georgia's RICO, or Racketeer Influenced and Corrupt Organizations, law. The pair were arrested, along 21 other suspects for an assault on the Atlanta Public Safety Training Center, often referred to as 'Cop City.'
The indictment was brought by Republican Attorney General Chris Carr, who previously suggested the charges could be coming. Among the people facing the new charges are Marlon Kautz, Adele Maclean, and Savannah Patterson, who organized the Atlanta bail fund.
The judge originally assigned to the case Fulton Co. Superior Court Judge Scott McAfee has recused himself. McAfee is also presiding over another high-profile RICO case, the one against former President Donald Trump and 18 other co-defendants accused of trying to overturn Georgia's 2020 presidential election.
Martin, 23, and Meissner 20, were arrested in March following the attack. They are accused of being part of a group of violent agitators who destroyed multiple pieces of construction equipment, even setting at least one fire.
Video released by the Atlanta Police Department shows protestors in black clothing and what appear to be fireworks blasting off. Throughout the video, rocks and Molotov cocktails can be seen being thrown by protestors in the direction of officers.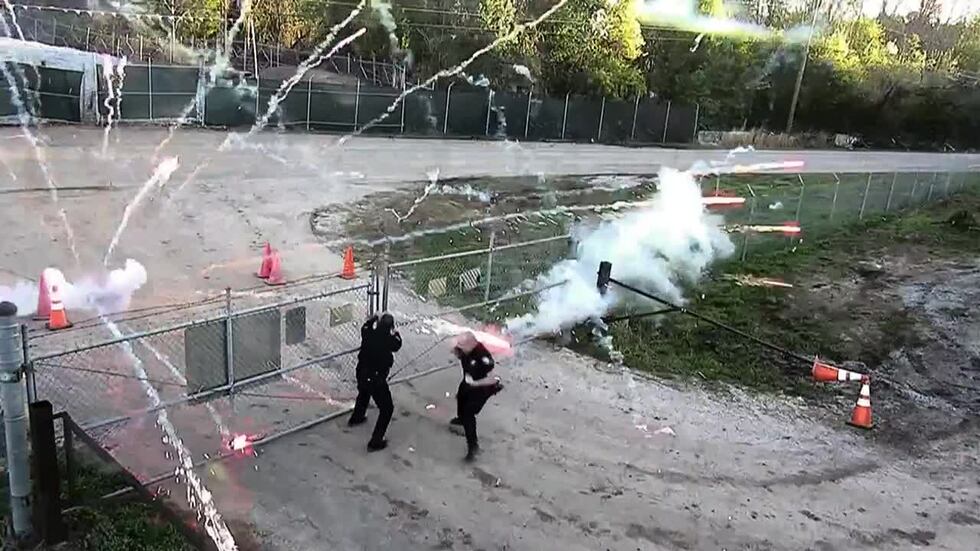 Investigators alleged at the time that a group of violent agitators used the cover of a peaceful protest of the proposed training center to conduct a coordinated attack on construction equipment and police officers.
They changed into black clothing and entered the construction area and began throwing large rocks, bricks, Molotov cocktails and fireworks at police officers. During the event, authorities detained 35 people, twelve of whom were later released.
Of the 23 people identified by the Atlanta Police Dept. as being arrested in connection with the incident, only two listed home addresses in Georgia. The rest hailed from 14 other states as well as France and Canada.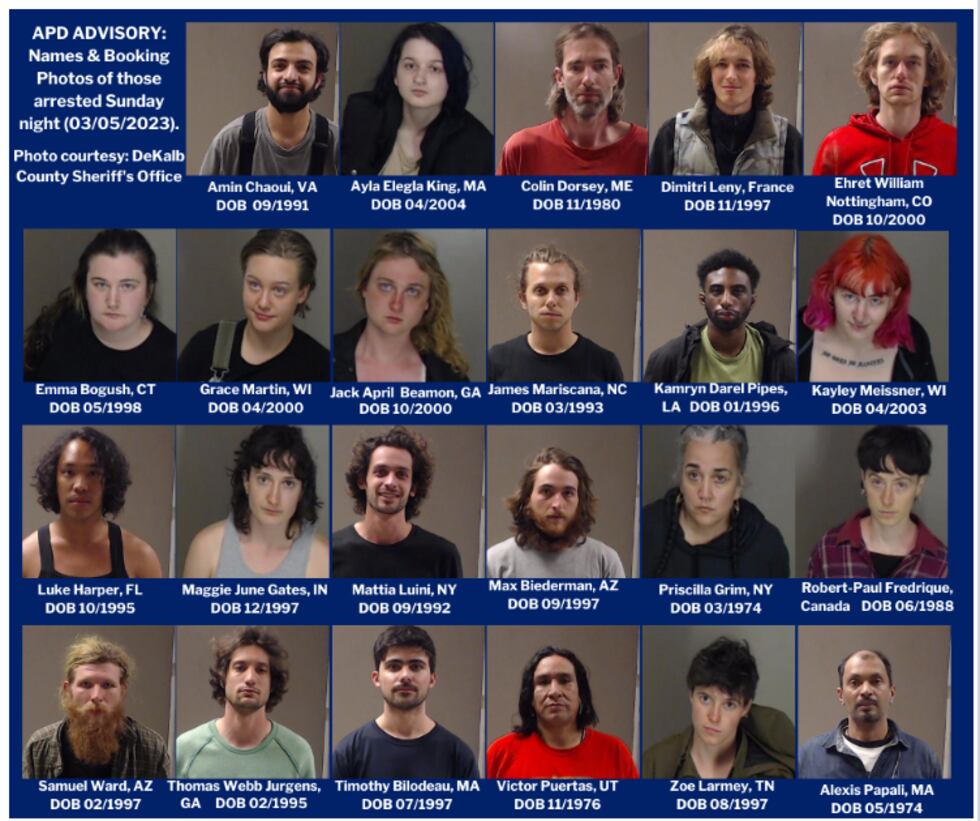 The project's opponents, who have been joined by activists from around the country, say they fear it will lead to greater militarization of the police and that its construction will exacerbate environmental damage in a poor, majority-Black area.
As approved by the City Council in September 2021, the land is being leased to the private Atlanta Police Foundation for $10 a year. The proposed referendum would seek to cancel that agreement.
Opponents said more than 35,000 signatures have been collected towards the effort to get the issue of the public safety training center known as "Cop City" on an upcoming ballot.
Click here to download the NBC15 News app or our NBC15 First Alert weather app.
Copyright 2023 WMTV. All rights reserved.