Scammers taking advantage of Bed, Bath, and Beyond collapse to rip people off, BBB warns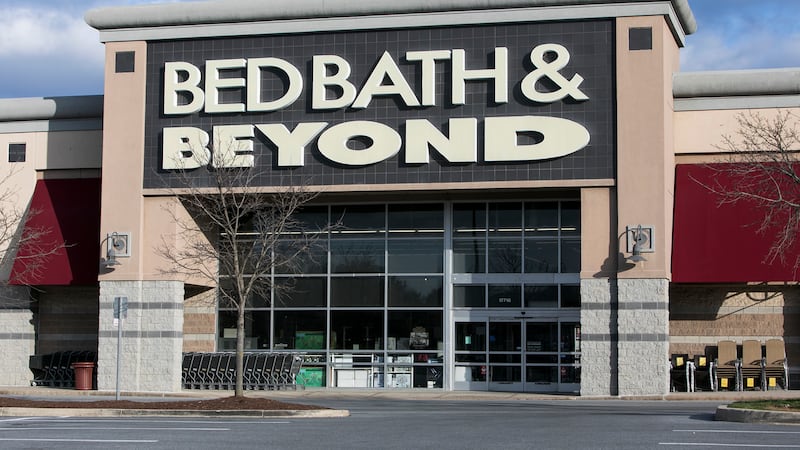 Published: Sep. 5, 2023 at 10:54 AM CDT
MILWAUKEE, Wis. (WMTV) – Scammers are taking advantage of the recent collapse of Bed, Bath, and Beyond to pose as the home goods store and offer too-good-to-be-true going-out-of-business discounts on sham websites, the Better Business Bureau is reporting.
The agency explained how the scam works: unsuspecting people will see an advertisement from someone posing as Bed, Bath, and Beyond and offering a fantastic deal. When the want-to-be customer clicks on the ad, they are taken to a page that looks like the store's website and has a description of the bogus item.
The BBB shared a story from one customer who knew about the company's woes and ordered some items with a debit card.
"I did not notice anything fishy with the website," the customer recounted. "Months later, I had not received any products or messages from them. I tried to look up my order and found it was not the right website, so now I have no order number or information about the company."
To avoid ordering from a hoax page, the BBB recommends paying close attention to the URL, as scammers will often direct people to a web address that is close to page that people think they are going to but are off by one or two letters. It noted the official website for Bed, Bath, and Beyond is bedbathandbeyond.com in the U.S. and bedbathandbeyond.ca in Canada.
The agency also reminded people that, after the home furnishing chain's bankruptcy and store closures, the company was purchased by fellow retailer Overstock.com, which has since re-branded itself after the defunct company. Going to Overstock.com now takes users to a website with the Bed, Bath, and Beyond branding.
"With the increased attention we've seen surrounding the launch of the new Bed Bath & Beyond website, scammer sites are more prevalent, Bed, bath, and Beyond CEO Jonathan Johnson said, assuring customers they are working with law enforcement to get those fake websites shut down.
In addition to double-checking the URL, the BBB also advises skipping clicking on an ad and going directly to a company website. It added, if a sale item isn't there, than the ad may have been a scam. And, if a deal sounds too-good-to-be-true, than it likely is.
Finally, using credit cards instead of debit cards offers extra protection because they will let a customer dispute purchases if they are made on a bogus site.
Click here to download the NBC15 News app or our NBC15 First Alert weather app.
Copyright 2023 WMTV. All rights reserved.