Two southern Wisconsin schools earn national Blue Ribbon awards
Published: Sep. 20, 2023 at 9:14 AM CDT
|
Updated: Sep. 20, 2023 at 6:24 PM CDT
JANESVILLE, Wis. (WMTV) – Two southern Wisconsin schools earned a blue ribbon for their academic performance or ability to close their achievement gaps, the U.S. Department of Education revealed on Tuesday.
Janesville's Monroe Elementary School and Darlington Elementary/Middle School were each one of the eight schools in the state to claim a National Blue Ribbon. The federal agency indicated over 350 of the awards were handed out nationwide.
"The honorees for our 2023 National Blue Ribbon Schools Award have set a national example for what it means to Raise the Bar in education," U.S. Education Secretary Miguel Cardona said.
The Dept. of Education explained each of the awardees have found "effective and innovative" ways to meet the standards for one of the two categories it tracks for the prize: exemplary high-performing schools or exemplary achievement gap-closing schools.
Monroe earned its blue ribbon as a high-performing school, and School of Janesville Superintendent Mark Holzman said everyone at the school should be proud for being selected.
"This award represents the work of the students, staff, and families at Monroe, with everyone focused on helping every child succeed," he continued.
Meanwhile Darlington Elementary/Middle School was honored for closing its achievement gap. In a Facebook post celebrating the award, the district pointed out that it is the school's first Blue Ribbon in the 40-year history of the national initiative.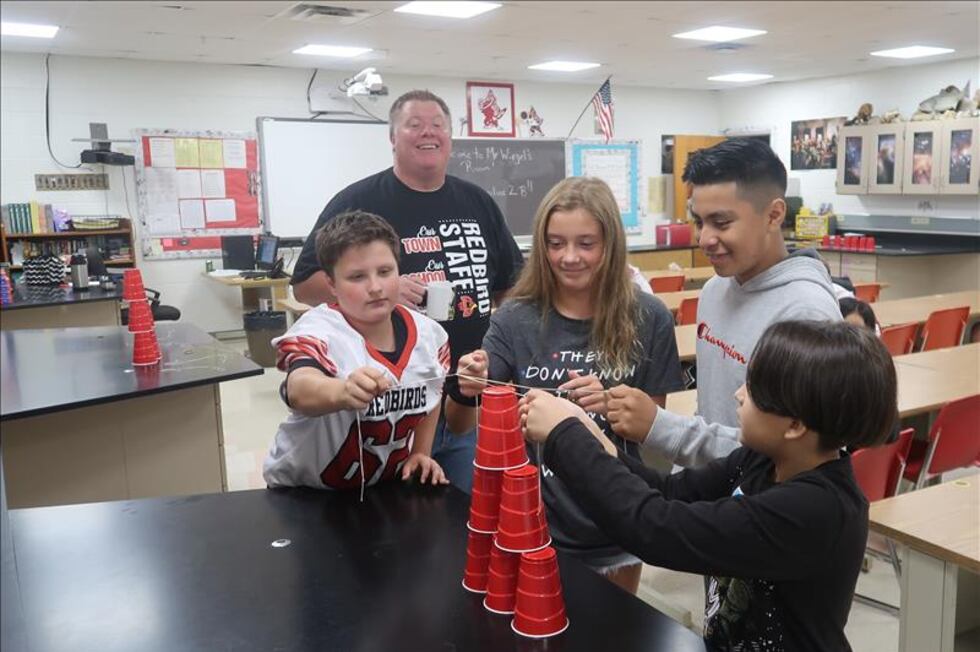 "This remarkable achievement marks a historic first for DEMS… Let's come together as a community and celebrate this outstanding accomplishment," the post's author wrote.
The Education Dept. noted Monroe joins Kennedy Elementary School and Roosevelt Elementary School as Blue Ribbon winners, having be recognized in 2011 and 2014, respectively. Another Janesville school, St. Paul's Lutheran School, also claimed the prize in 1992.
Click here to download the NBC15 News app or our NBC15 First Alert weather app.
Copyright 2023 WMTV. All rights reserved.