Wisconsin state superintendent delivers 2023 State of Education Address
Published: Sep. 21, 2023 at 6:43 PM CDT
|
Updated: Sep. 21, 2023 at 8:57 PM CDT
MADISON, Wis. (WMTV) - Wisconsin State Superintendent Dr. Jill Underly focused her 2023 State of Education Address on embracing diversity in the classroom and moving education forward.
Dr. Underly gave her speech to a packed rotunda inside the Wisconsin State Capitol building Thursday afternoon.
The speech focused on curriculum mirroring a progressive society and preventing the education system from moving backward.
"We, as adults and as leaders, are so busy fighting about issues that our children have moved so far beyond – honestly, our kids are the ones who are forward-thinking and future-focused," Dr. Underly said. "If we want public schools and democracy to thrive, we need to stop picking a part each other on these issues."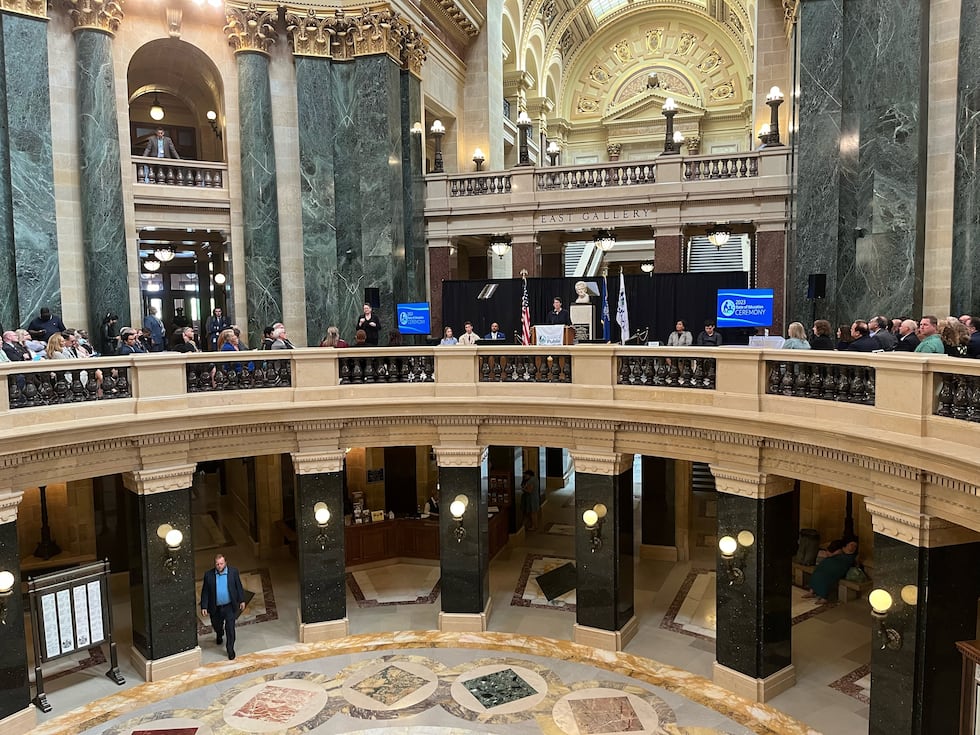 She said it's time for community leaders and parents to accept a more diverse looking classroom, including different cultural, racial and LGBTQ+ identities and background.
When asked what she would say to parents who are worried about their children's education she gave the following response:
"They need to talk to the schools, attend school board meetings, communicate with their teachers and be involved. I mean, there are a lot of opportunities for parents to be involved in their schools. Teachers welcome it and I think principals embrace it as well," she said. "So if you are worried about your child's education, you've got to just communicate, be involved, ask you kids about their day and help them with their homework. There are a lot of ways they can be re-assured, because our schools are top notch."
Dr. Underly emphasized that she hopes politicians and parents will move forward along with the public education system.
"Right now, some leaders are intent at preparing them based on our past, as opposed to their future, but that's not what they need and the know it," she said. "When I talk about hope and I talk about the future of our public schools, it's the future of democracy. So, that's the non-partisan message. It shouldn't matter what your political stripes are, we should all be in favor of supporting our public schools."
Dr. Underly also said she's looking forward to moving on from the COVID-19 pandemic, but is excited to merge digital learning tools with in-person classroom activities.
Education bills introduced
State Democrats introduced Thursday the final set of bills regarding education funding in Wisconsin. The legislation is focused on investing more into the profession overall and finding strategies to recruit and retain teachers.
"We are losing in the turnover, is basically, a quarter to a fifth of our teaching staff every year in that rural community Every year," said State Rep. Dave Considine.
Rep. Considine, who represents Baraboo, retired from teaching nine years ago after teaching for 30 years. He said many teachers, particularly in rural areas, feel inclined to move outside the district to find better pay and benefits.
Click here to download the NBC15 News app or our NBC15 First Alert weather app.
Copyright 2023 WMTV. All rights reserved.