Poynette High School senior heading to Youth Olympic Games
Published: Sep. 24, 2023 at 10:17 PM CDT
POYNETTE, Wis. (WMTV) -A Poynette High School senior will embark on a huge opportunity that many teens do not get to experience. The teen qualified for the Youth Olympic Games in curling this month.
Teagan Thurston qualified at the mixed team trials in Denver, Colorado. It was a special moment for her because her cousin is her teammate, and her brother is her assistant coach.
"One of my favorite memories after the win was actually coming off the ice and hugging him, and it was it was very emotional," Thurston said.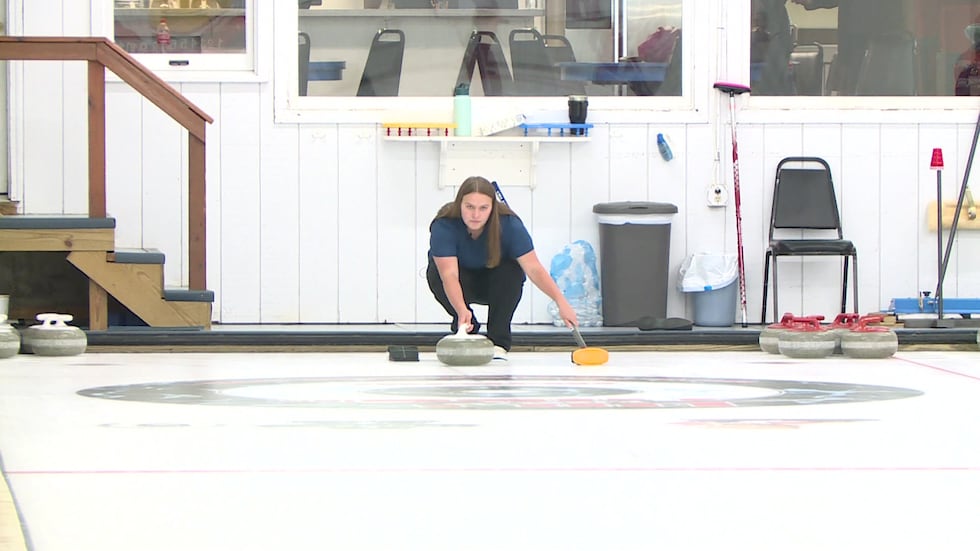 The 17-year-old's brother, Coleman, is her assistant coach and a national title holder.
"It was a very good, like family moment for us and it was really special," Thurston said.
Also, along for the ride to South Korea in the 2024 games are her three teammates--one of them -- her cousin from Minnesota.
"We've only practiced for probably a month and a half before the event, and we all get along so well," Thurston said. "We basically brother and sister banter."
They will face sixteen other countries in the winter games.
"There's not any big goals obviously we want a medal when we're there and we want to perform our best, but we're going to practice and really focus on tuning up our skills as individuals and then bringing that together," Thurston said.
Until the Youth Olympics in January -- Teagan will continue to practice at the icehouse. No matter where she competes -- the ice will always feel like home.
"It's almost calming being out there. I throw a lot of stones and I mean it's a lot of the same stuff, but it's calming to just have that familiarity."
Teagan is sliding into this journey with love and support from friends, family and peers.
"I really don't think it's set in yet," she said. "It's an awesome achievement. I didn't really think that I would ever get here. Obviously, it was one of my goals, but it's definitely not set in yet and I'm very excited."
Teagan is the only Wisconsin teen to represent the U.S. in curling. Her teammates are from Minnesota and North Dakota. You can look for her January 2024 in South Korea.
Click here to download the NBC15 News app or our NBC15 First Alert weather app.
Copyright 2023 WMTV. All rights reserved.