Baldwin pushes for Menendez' resignation
Published: Sep. 26, 2023 at 8:54 AM CDT
|
Updated: Sep. 26, 2023 at 5:26 PM CDT
WASHINGTON (WMTV) – Sen. Tammy Baldwin wants one of her fellow Democratic senators to step down. On Tuesday, the Wisconsin senator called on Sen. Bob Menendez to resign his seat following federal corruption charges.
"The indictment spells out deeply troubling allegations against Senator Menendez that breach the American people's trust and compromise his ability to effectively represent his constituents," Baldwin wrote in a statement.
In an indictment unsealed on Friday, the powerful New Jersey senator was accused of taking cash and gold in exchange for helping Egypt and New Jersey business associates. He pushed back against the allegations Monday, asserting the nearly half-million dollars in cash authorities found came from personal savings and not from bribes.
Menendez has rejected calls for him to resign so far, claiming he expects to be cleared of the charges. However, he did give up his role as head of the Senate's Foreign Relations Committee as required, Maj. Leader Sen. Chuck Schumer (D-NY) announced Friday.
"While Senator Menendez enjoys the presumption of innocence until proven guilty and will have his day in court to defend himself, I believe it's best for his constituents, the American people, and our national security for the Senator to step down," Baldwin continued.
Baldwin's statement brings her in line with several Democratic colleagues, including Sens. Sherrod Brown (D-OH), John Fetterman (D-PA), and Peter Welch (D-VT), all of whom demanded over the weekend that Menendez go. Some high-ranking Senate Democrats have stopped short of calling for Menendez's departure, however, notably Maj. Leader Chuck Schumer (D-NY) and Maj. Whip Dick Durbin (D-IL).
Menendez has denied any wrongdoing in the federal case against him, his wife and three of their business associates. In an emailed statement last week, he accused prosecutors of misrepresenting "the normal work of a congressional office" and said he will not allow his work in the Senate to be distracted by "baseless allegations." A lawyer for his wife said she "denies any criminal conduct and will vigorously contest these charges in court."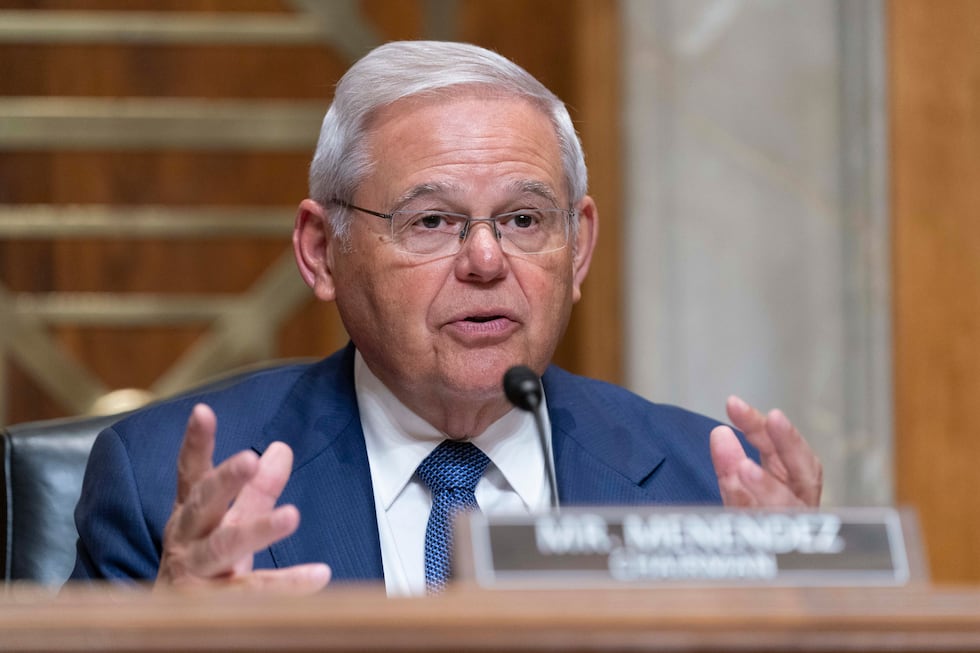 He and Nadine Menendez are accused of accepting hundreds of thousands of dollars in cash, gold and a luxury car from a trio of New Jersey businessmen for a variety of corrupt acts.
The indictment said Menendez used his clout to interfere in three criminal cases, pressured U.S. agriculture regulators to protect an associate's business interests, and used his position as chairman of the Foreign Relations Committee to influence U.S. policy on Egypt.
Federal agents who searched his home in 2022 found more than $480,000 in cash stuffed into envelopes and hidden in clothing, closets and a safe, and gold bars worth more than $100,000, prosecutors said. Another $70,000 was discovered inside his wife's safety deposit box, they said.
Click here to download the NBC15 News app or our NBC15 First Alert weather app.
Copyright 2023 WMTV. All rights reserved.