Dane Co. Executive Joe Parisi to step down before his term ends
Published: Oct. 4, 2023 at 9:27 AM CDT
|
Updated: Oct. 4, 2023 at 9:50 PM CDT
MADISON, Wis. (WMTV) – Dane Co. Executive Joe Parisi will not finish his term. The man who led Wisconsin's second-largest county for the past twelve years will retire in May 2024, his office revealed in a statement Wednesday.
His retirement caps nearly three decades of public service that began in 1996 when he was elected Dane Co. Clerk and saw him elected to the State Assembly nine years later. In 2011, he won the county executive seat, which he has held ever since.
"I've pretty much done what I came here to do," Parisi said at a press conference on Wednesday where he added he hopes to spend more time with his wife and children after retirement. He said he wants to "experience what it's like to not be in the public eye."
Parisi's early retirement will allow for a special election to take place in November 2024. When Parisi leaves in May 2024, whoever is the County Board Chair at the time will temporarily become acting Dane County Executive. They will then appoint an interim County Executive who will be in office until the election occurs in November 2024 and the new Dane County Executive is chosen.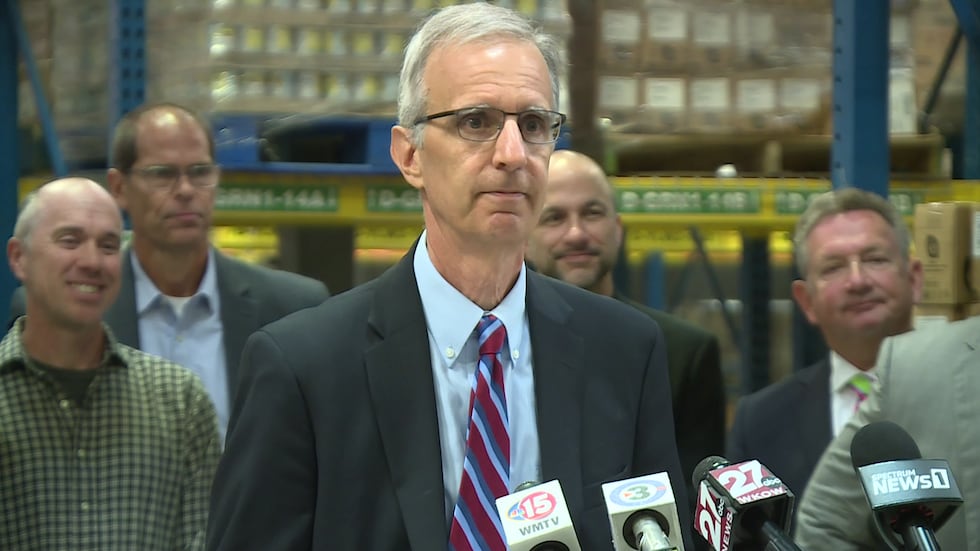 Parisi described his time in that role as one of the greatest honors of his life, adding "I'm grateful beyond words for the trust my hometown has put in me over the past 12 years."
Madison Mayor Satya Rhodes-Conway thanked Parisi for his many years of public service, saying she appreciated what a good partner he has been to her and the City of Madison. She highlighted his stability during the COVID-19 pandemic, impact on the economy and investment in sustainability.
"His work has made Madison and Dane County a better place, and I wish him all the best in his retirement," Rhodes-Conway said.
Parisi's office highlighted the accomplishments from his time in office, which began with a special election in 2011 and included two full terms before his current, soon-to-be abbreviated one. It also pointed out that era also included a real growth spurt for the county. Data from the U.S. Federal Reserve showed the county added approximately 70,000 new residents since Parisi's first year in office.
Among the accomplishments highlighted by Parisi's office during his time included the county's move toward becoming carbon-neutral by 2023 and running on 100% renewable energy, which it notes makes Dane Co. the fourth county in the nation to achieve that status.
It also pointed to his environmental efforts, such as "Suck the Muck," which removed sludge from area waterways, and the Dane County Continuous Cover initiative designed to create cropland and prairies that are meant to slow erosion and reduce carbon emissions.
Parisi's commitment to establishing outdoor, recreational parks, saw the establish of multiple new ones across the county and the creation of the Lower Yahara River Trail, which linked Madison and McFarland.
The county is about to begin construction of a new $35 million 911 center at the county's East District Campus. And, in a similar vein, his office cited his contributions in criminal justice reform and re-entry, that included the creation of the Dane Co. Office of Equity and Inclusion. One thing Parisi has not been able to get over the line, as far as law enforcement, is the building of a new jail, which his office and the Dane Co. Sheriff's Office has been trying to get built for years and through several redesigns.
The statement also reminded readers of the greater global challenges that bookended Parisi's time in office. In 2011, the U.S. economy and other nations were still recovering from the Great Recession. Now, as his public career winds down, the world is picking up the pieces of a global pandemic, that included a shutdown of his county, along with the rest of the state.
Dane County Board Chair Patrick Miles congratulated Parisi on his plans for retirement, saying it was well-earned. Miles also emphasized that he has no intention of running for County Executive, saying he plans to seek reelection in District 34.
Click here to download the NBC15 News app or our NBC15 First Alert weather app.
Copyright 2023 WMTV. All rights reserved.