Protestors speak out against lockdowns in prison at Wisconsin State Capitol
Published: Oct. 10, 2023 at 6:53 PM CDT
MADISON, Wis. (WMTV) - Protestors held a public demonstration on Tuesday at the Wisconsin State Capitol, urging legislators to end the use of lockdowns in prisons.
Roughly 200 people rallied outside of the Capitol to deliver a letter to Democratic Governor Tony Evers, speak with lawmakers and share their stories about what they call "inhumane" practices happening inside prisons across the state.
WISDOM, a statewide group mainly consisting of faith based leaders, hosted the demonstration and used the words overcrowded, inhumane and cruel to describe the current state of the incarceration system.
"People are people. They should be treated humanely," demonstrator Megan Kolb said. "These are people, they're not monsters. I'm not asking anybody to forgive what people do. They still need to be treated for what they did, but I think there is a humane way to do that."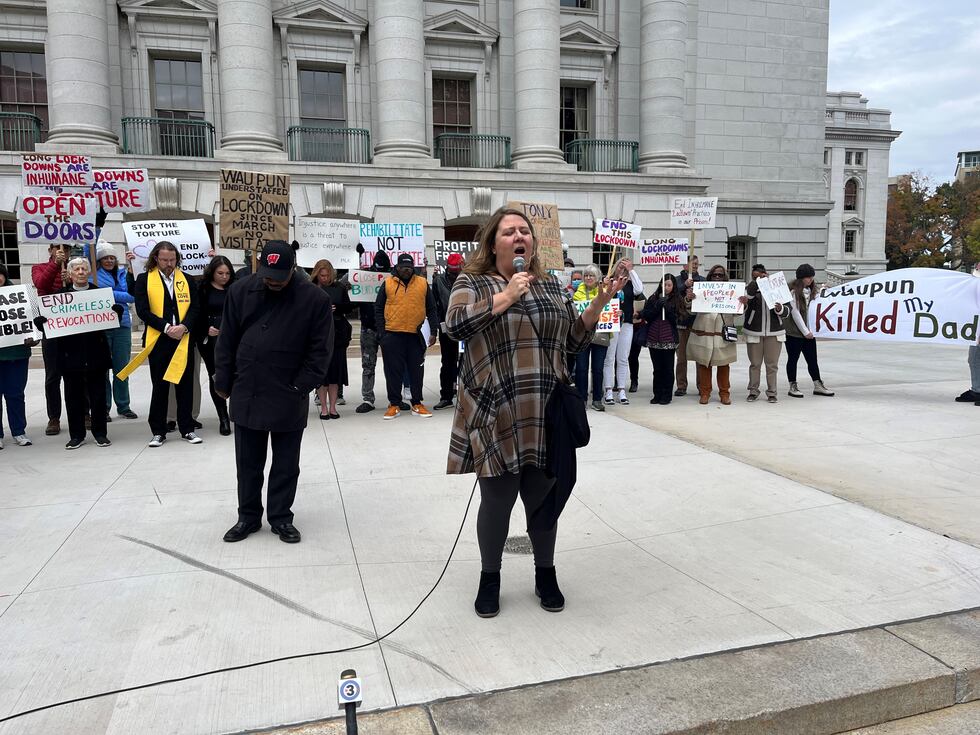 Kolb said her father Dean Hoffman was found dead in his Waupan prison cell after he hanged himself. She said he was in solitary confinement for nine days.
"They need to end the lockdowns," she said. "It's really hard because there are all of those should've, could've, would've. I wish I could've talked to him. I wish I could've been a voice of reason on the outside."
She protested the use of lockdowns for those behind bars living with mental health illnesses.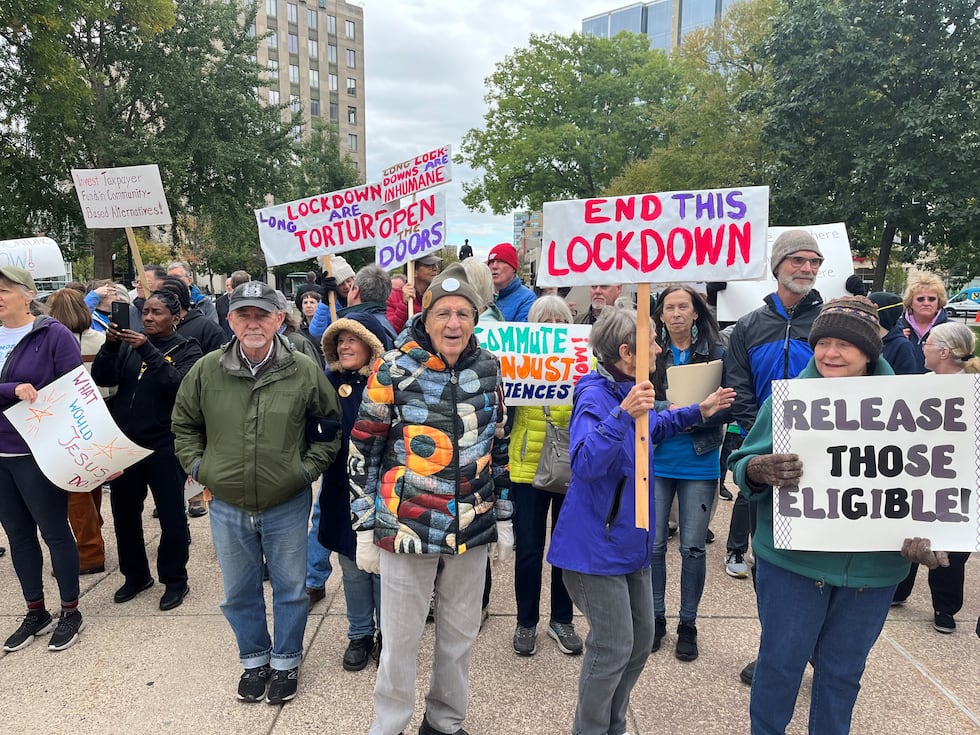 Charles Woods was in prison for 20 years due to a drug dealing charge.
He said lockdowns force people to stay in their room, without a hot meal, shower or contact with loved ones for long periods of times. He experienced lockdowns that lasted two weeks to six months.
"You're unable to take showers, you're unable to wash your clothes, you're unable to keep yourself clean and it becomes a real filthy situation," Woods said. "Putting them on lockdown and treating them inhumane is not good for society at all and not good or communities at all because when they come back to society we have to deal with that anger and madness."
He hoped rallies like Tuesday's get bigger and louder.
"I always told myself when I get out, that's what I'm going to do is go speak," he said. "If my voice can be heard, that's what I'm going to do and that's what I'm doing."
Woods and rally organizers also advocated for improved education in prison so that residents can re-enter society successfully.
Click here to download the NBC15 News app or our NBC15 First Alert weather app.
Copyright 2023 WMTV. All rights reserved.