Madison woman warns 'density matters' in breast cancer screenings
Published: Oct. 26, 2023 at 11:27 AM CDT
MADISON, Wis. (WMTV) - At 38-years-old, Ashley Inda was diagnosed with stage three breast cancer.
"It was ugly," said Inda. "There were some really dark times in there. There were times when I couldn't even get out of bed."
The wife and mother of two children first noticed a lump on her left breast a year before her diagnosis and got a mammogram done right away. At the time, doctors told Inda it was dense breast tissue.
"That didn't seem right or feel right, but I was like 'okay'" said Inda. "I mean, you don't want it to be cancer."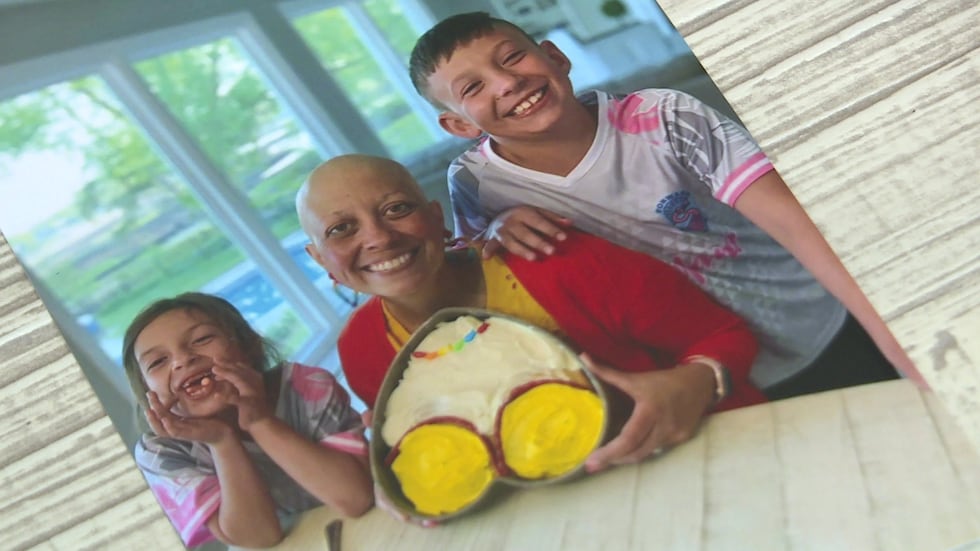 After a two-year battle, including rounds of chemotherapy and a double mastectomy, Inda is happy to say she's showing no signs of cancer. She's sharing her story because she believes additional screening could have diagnosed her sooner, giving her a leg up on the cancer.
"We can't change the fact that we're getting cancer, but technology exists for us to find it early and treat it," said Inda.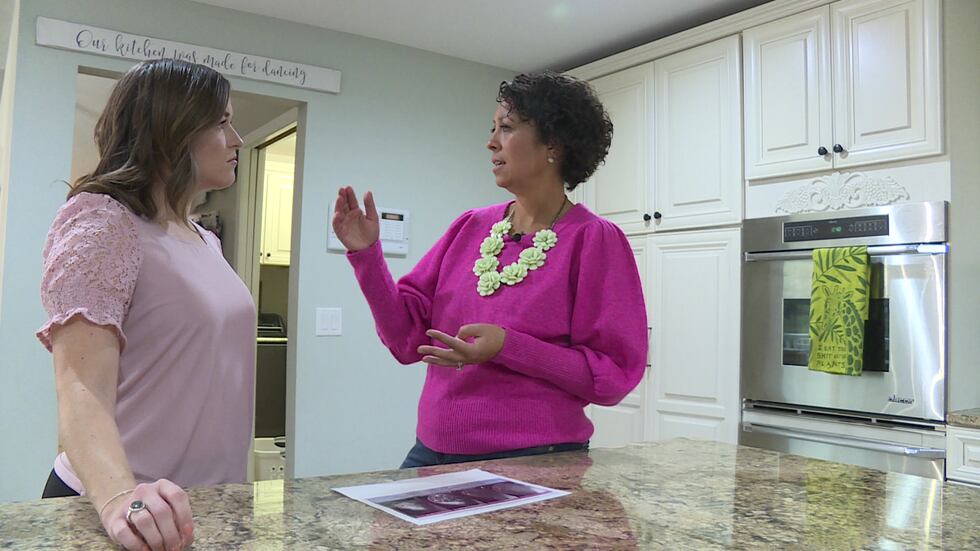 BREAST TISSUE DENSITY
According to the American Cancer Society, there are four categories of breast density: fatty, scattered, heterogeneously dense, and extremely dense.
Forty-percent of women in the state have dense breast tissue, says a representative for the Wisconsin Breast Cancer Coalition.
In addition to a higher risk for breast cancer, dense breast tissue also makes cancer more difficult to detect on a mammogram, says UW Hospital's Director of Breast Imaging, Dr. Mai Elezaby.
She recommends additional screenings, like breast MRI or a breast ultra-sound, for patients with dense breast tissue.
"Those [techniques] can increase the chance of finding these cancers very early on and very small even in patients with dense breast tissue," said Dr. Elezaby.
While cancer screening technology is continuously improving, Dr. Elezaby is advocating for a more personalized approach for each patient.
"Looking at patients and their individual risk, their genetic makeup, and their breast tissue density and giving them the options that are best tailored for them," said Dr. Elezaby. "Not a one-size-fits all, but more of looking at what individual patient needs are."
COST OF SCREENING
Under current Wisconsin law, health insurance companies are required to cover two mammograms for a woman at age 45 to 49 for a woman who meets certain criteria. Once a woman turns 50, insurance companies are required to cover the cost of an annual mammogram.
Depending on your health care provider and insurance coverage, the costs for additional screenings can range from $400 to $1,000 per breast.
Patient advocates, like Inda, argue for women with dense breast tissue, a mammogram might not be enough.
"It's like finding a snowball in a snowstorm," Inda said. "It's next to impossible."
Along with her Democratic colleagues, Republican State Senator Rachael Cabral-Guevara from Appleton introduced SB 121. The bill would mandate insurance companies to cover additional screenings for any woman who has heterogeneously or extremely dense breast tissue.
"If you're going to be doing a screening such a mammogram, it needs to be doing its job," said Sen. Cabral-Guevara. "In the women with dense breasts, it is not doing its job."
Cabral-Guevara is optimistic the bipartisan legislation can make its way to the floor. In March, the Senate Committee on Health held a hearing for SB 121. Assembly Bill 117 was also introduced in March 2023, with bipartisan support, but has not yet been referred to the Assembly Committee.
It's not the first time a bill regarding dense breast tissue has been brought before Wisconsin lawmakers. In 2017, the bipartisan Breast Density Notification Bill or Wisconsin Act 201, was passed and signed into law in 2018.
The law requires any health care facility to notify a woman of the following if her mammogram returns dense breast tissue results:
Your mammogram shows that your breast tissue is dense. Dense breast tissue is found in almost 40 percent of women and is a normal finding. However, studies show that dense breast tissue can make it harder to find cancer on a mammogram and is associated with a slightly increased risk of breast cancer. Regular screening mammograms are still recommended for you. This information is provided to raise your awareness about the result of your mammogram. You can use this information to talk with your health care professional about your own risks for breast cancer. Together, you can decide which screening options are right for you. The results of your mammogram were sent to your doctor. Please note that breast density is affected by several factors and may change over time.
Similar legislation requiring coverage for additional screenings for women with dense breast tissue has already been enacted in 24 other states, according to Dense Breast Info.
Dawn Anderson, the former Executive Director of the Wisconsin Breast Cancer Coalition, says because of the success in other states, lawmakers in Wisconsin should follow suit.
"There is a proclamation in the State Capitol declaring it Breast Cancer Awareness Month and our legislators are promising to do what they can to bring awareness and help save lives," said Anderson. "This is something that they can do that is concrete and will save lives."
At the Senate Committee on Health, there was some opposition to the legislation. Both the Alliance for National Health Insurers and the Wisconsin Association of Health Plans argued the state should not rule on patient co-pays.
Inda remains optimistic the legislation will pass.
"That would be such huge relief for me to know that no matter where these women go in Wisconsin they're going to be taken care of," said Inda. "Because I want this for my daughter, especially. I want her to have access."
Inda also blogged about her own experience with breast cancer. You can read her story on her website, Grow Through What You Go Through.
Click here to download the NBC15 News app or our NBC15 First Alert weather app.
Copyright 2023 WMTV. All rights reserved.