Share Your Holidays kicks off as the barrels roll out
Updated: Nov. 2, 2023 at 12:01 AM CDT
MADISON, Wis. (WMTV) – The barrels are rolling and that means the NBC15 Share Your Holidays Kickoff Campaign is underway!
All day, the NBC15 News team and Second Harvest Food Bank will delve deep into this year's theme, "Nourish. Thrive. Transform."
More importantly, we will show you ways you can help with the drive to this year's Share Your Holidays Goal of 5.5 million meals. As always, one of the biggest ways is by clicking the link below and donating.
The Barrel Rollout
The 2023 campaign begins Thursday when Second Harvest partners with Two Men and a Truck for the rollout. The event will see approximately 300 barrels set up throughout southern Wisconsin.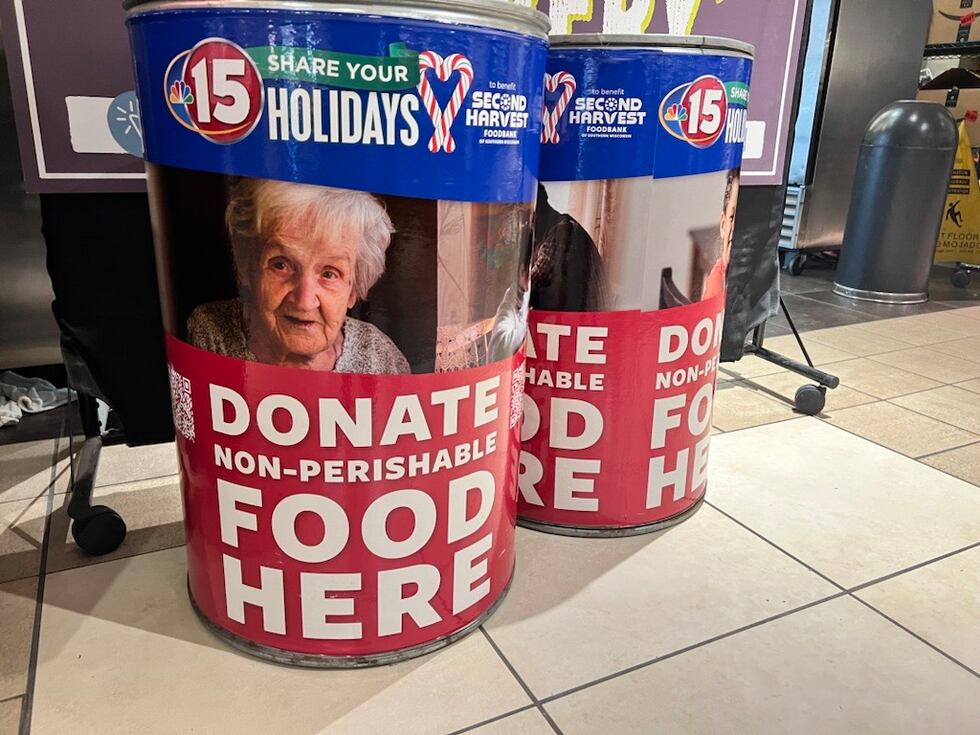 Give At Your Grocer:
Food and Fund Drive:
People who want to host a food & fun drive to support the campaign can register here.
How it started
NBC15 Share Your Holidays was born from an idea from NBC15 late anchor Mike McKinney. In 1996, a single-day food drive was held in a grocery store parking lot. McKinney started the campaign because he did not want anyone to experience what he did, growing up hungry.
It became an annual tradition, and for 25 years, you have helped to provide more than 57 million meals and helped make NBC15 Share Your Holidays one of the largest food and fund drives in the country each year.
Click here to download the NBC15 News app or our NBC15 First Alert weather app.
Copyright 2023 WMTV. All rights reserved.