Dozens of Goldendoodles finding new homes after Juneau Co. breeder shuts down
Published: Nov. 5, 2023 at 6:28 PM CST
ELROY, Wis. (WMTV) - An animal shelter in Green Lake County is finding a new home for many Goldendoodles after dozens were taken from a Juneau County breeding facility.
Leetta Marshall says neighbors complained about barking, which led to a much bigger investigation and ultimately court action. Marshall's facility 'Golden Barns' is facing more than a dozen citations through Juneau County.
"It was my passion, you do your passion and call it work," Marshall said. "It wasn't always easy, but it was what I was doing well and for not just a short period of time."
Marshall owned the business for 16 years, but at least for the last several months didn't have a license to operate a dog breeding operation. In the last few months, Marshall was cited several times for mistreating animals and failing to provide rabies vaccinations, neighbors continuing to complain about barking and howling.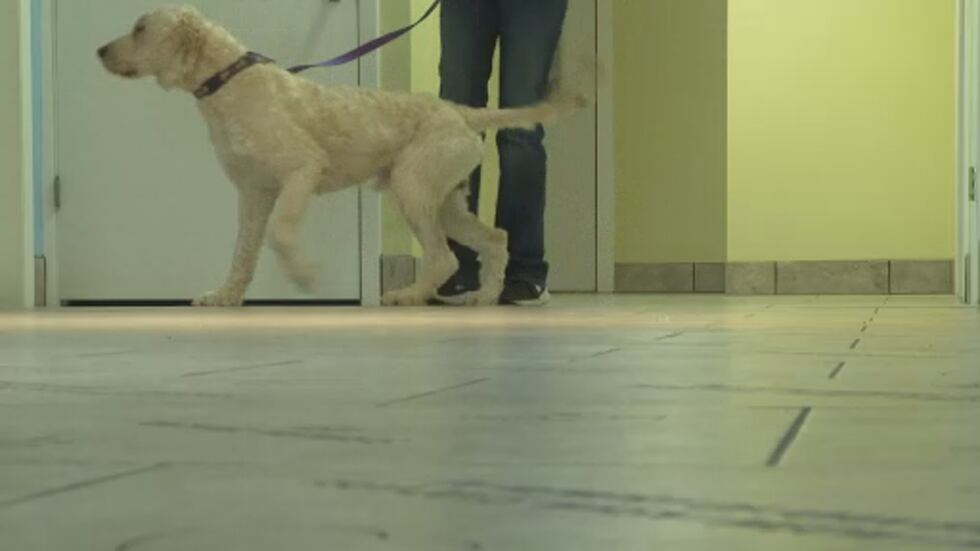 "They were happy pups. They did not care if their coats were long and matted," she said. "She claimed I mistreated them just because I didn't shave them. I did what I could do with the circumstances and situation I was under. Because I couldn't sell puppies, the income was short."
The facility shut down last month. The Green Lake Area Animal Shelter (GLAAS) has been receiving the dogs in phases over the last couple of months and has already taken in more than 60 of Marshall's dogs.
"Every shelter is different in their intake policies," shelter manager Janine Rubeck said. "We try limit to to Green Lake County because that keeps us pretty full, but there are a couple of outside agencies that don't have better options to turn to, so we will help."
Rubeck says commercial breeding is acceptable when done legally.
"But the problem is, if 100 dogs live with one person... that one person might love them, but if they can't stay there and they need to be removed and all they've ever known is that one human being it's the profound under socialization that's the biggest hiccup," Rubeck explained.
Rubeck says often times, owners of breeding facilities love their animals, but don't realize the harm they are doing. Some of the dogs are in foster homes, others available for adoption at GLAAS.
"I think sometimes you get to a point where you've kind of a lost your grasp on reality and so it's hard for them to see that I love my 50 cats, but maybe this isn't great, and I need to make some changes for them."
Rubeck says trusting your gut can help you identify disreputable breeders.
"If you're allowed on the property but not allowed to see the parents of the dogs, you can hear other dogs or cats or whatever, but you can't see them? Red flag," she said.
She also says if a breeder tries to meet at a public location rather than their property, it's also a bad sign.
Meanwhile, Marshall says she is headed south to continue her operations. She has until November 20, as ordered by the court, to remove the dogs from her property.
Click here to download the NBC15 News app or our NBC15 First Alert weather app.
Copyright 2023 WMTV. All rights reserved.