Green Bay, Ashwaubenon school officials plan early start in 2024, citing 2025 NFL Draft
Ashwaubenon's school board voted to seek a waiver; Green Bay's school board will vote later this month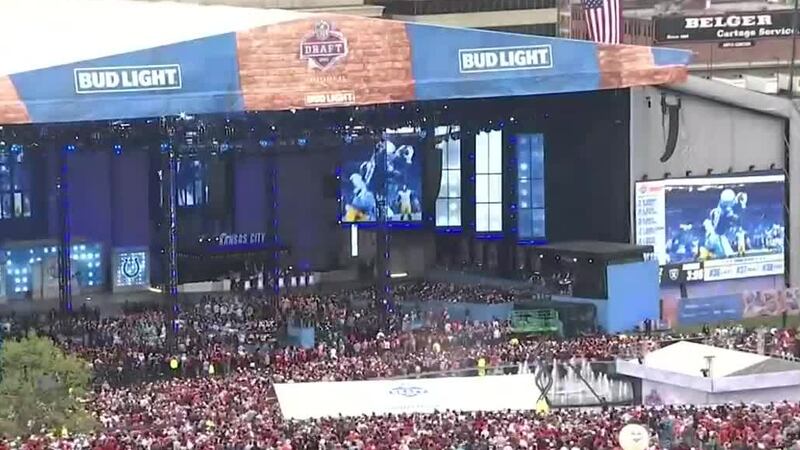 Published: Nov. 13, 2023 at 2:30 PM CST
GREEN BAY, Wis. (WBAY) - Green Bay school officials want to start school early next year so it can offer students and staff a break during the 2025 NFL Draft.
District officials, including the superintendent and legal counsel, are asking the school board to request a waiver from the state Department of Public Instruction to start the school year before September 1.
Their letter to the school board says state law lets school districts seek a waiver for "extraordinary circumstances," and at the end of April, more than 300,000 people could converge on the greater Green Bay area for the NFL Draft, "creating traffic congestion and safety concerns for our students and staff."
Green Bay school officials recommend starting school during the last week of August 2024 and closing schools from Wednesday, April 24, to Friday, April 26, 2025, during NFL Draft activities.
The NFL and Green Bay Packers announced last week the draft will be held April 24-26, 2025. Events are planned around Lambeau Field and the Packers' Titletown, and hotels from Green Bay to the Fox Valley and beyond are preparing for crowds.
A resolution put to the Green Bay school board (see below) indicates the board could vote on the waiver request on November 27.
The Green Bay Area Public School District has 42 schools and 19,000 students in the greater Green Bay area, including Allouez, Bellevue, and the Town of Scott.
The Ashwaubenon School Board voted at a meeting last month to seek a waiver to start the 2024-25 school year early, after the issue was raised by Superintendent Kurt Weyers. Ashwaubenon plans to cancel classes on April 25 and April 26, 2025.
Start Date Exemption Board Resolution
Copyright 2023 WBAY. All rights reserved.