Warm Few Days Ahead
One Small Rain Chance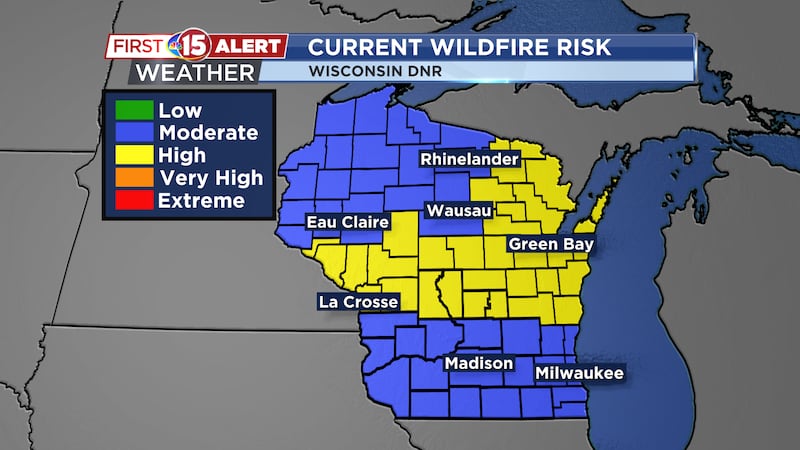 Published: Nov. 14, 2023 at 4:50 PM CST
Unseasonably Warm
Gusty Winds At Times
Elevated Fire Danger
Download the First Alert Weather app
MADISON, Wis. (WMTV) - Unseasonably warm conditions will continue over the next couple of days making for a great opportunity to enjoy some late fall activities. It will come with gusty winds at times, especially Thursday. Rain chance look limited to Thursday night. While cooler, the weekend looks great too. Bigger changes are slated to push in as we move into the Thanksgiving holiday period which will bring better chances of precipitation and colder temperatures.
What's Coming Up...
A few clouds expected tonight as winds remain breezy out of the southwest 10-15 gusting to 25 mph. Lows into the lower 40s. Back to sunny skies on Wednesday with warm temperatures into the lower to middle 60s. Light westerly winds 5-10 mph. A few more clouds on Wednesday night with lows into the lower 40s. Increasing clouds Thursday with highs back to the lower 60s. Winds will become gusty out of the south 20-25 gusting to 35 mph. Spotty showers return Thursday night with lows to the middle 30s. Decreasing clouds and the return of sunshine Friday. Colder, with highs back to the lower and middle 40s.
Looking Ahead...
The weekend looks very seasonable, but nice, with highs into the middle and upper 40s. Plenty of sunshine is expected. Our next weathermaker arrives early next week with increasing chances of rain for Monday and Tuesday. Highs will cool a bit with temperatures into the lower and middle 40s.
Click here to download the NBC15 News app or our NBC15 First Alert weather app.
Copyright 2022 WMTV. All rights reserved.