Wisconsin, Nebraska finding identities around first-year head coaches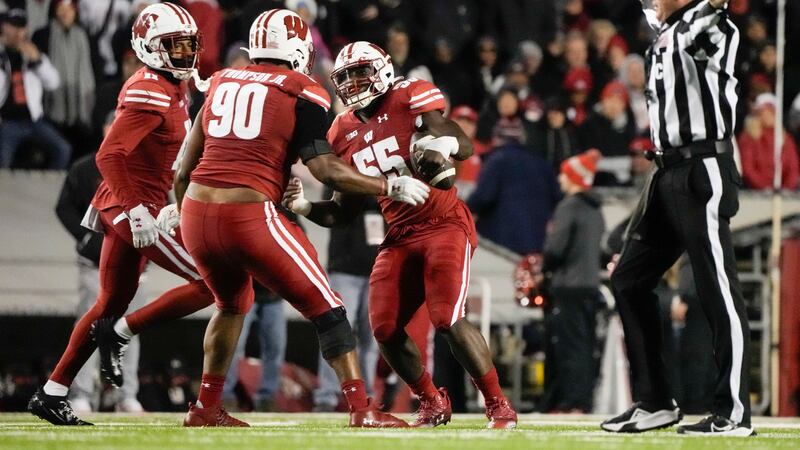 Published: Nov. 13, 2023 at 7:33 PM CST
MADISON, Wis. (WMTV) - After a dreadful performance in a loss to Northwestern on Saturday, Wisconsin football looks to wipe the slate clean for senior day against Nebraska.
Like Wisconsin, Nebraska is 5-5. A win for either team would make them bowl-eligible.
Three of the Huskers' five losses have come by just three points. The other two losses were blowouts at Colorado and against Michigan.
Like the Badgers, the Huskers are also shaping their identity around a first-year head coach. For Nebraska, their identity is being formed around their defense.
Their scoring defense is fifth the conference, allowing just 18.2 points per game.
For Wisconsin head coach Luke Fickell, the Huskers have come into their own the last few weeks.
"Well, they've settled a little bit more into what they are," Fickell said. I think early in the year, they were still bouncing around defensively as to what they were going to be-- whether it's some three downs, four downs and stuff. But, you've seen the consistency, you've seen them grow, you've seen them play physical and fast- I think that's the thing you can watch from game 1 to game 10 is there's a growth, there's the physiciality that you saw from the getgo. But there's a lot more, I don't want to say 'structure,' but there's more consistency in everything that they've done defensively in the last four to five weeks in particular."
The Badgers and Huskers will play on Saturday at 6:30 on NBC15.
Click here to download the NBC15 News app or our NBC15 First Alert weather app.
Copyright 2023 WMTV. All rights reserved.