Amtrak service from St. Paul to Chicago in final design phase
Published: Nov. 17, 2023 at 9:55 AM CST
MILWAUKEE, (WSAW) - Amtrak service from Chicago to the Twin Cities and spots in between is expected to be implemented next year.
According to the Wisconsin Department of Transportation, the Twin Cities-Milwaukee-Chicago (TCMC) Intercity Passenger Rail Project adds a second daily round-trip passenger train on the 411-mile corridor between Chicago, Illinois and St. Paul and Minneapolis. The service will stop at all existing stations on the Empire Builder route, plus the Milwaukee Airport Rail Station (MARS).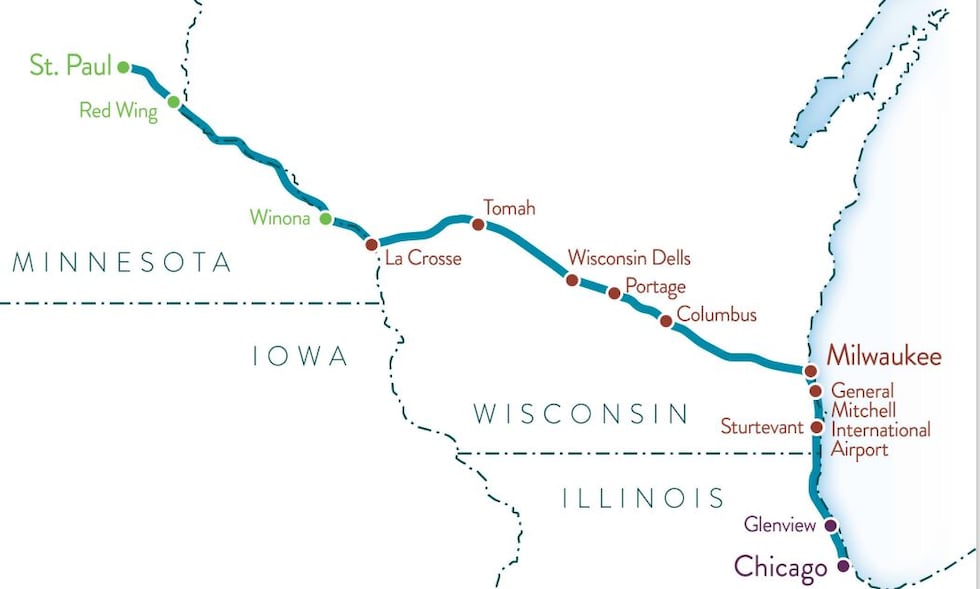 The service uses track on Amtrak's Empire Builder and Hiawatha routes, and Metra Canadian Pacific Rail and Union Pacific right of way and tracks.
The project's goal is to increase the travel options between St. Paul, La Crosse, Milwaukee, and Chicago. The majority of the project is federally funded. Wisconsin will contribute $6.2 million and Minnesota will contribute $10 million.
Planning for the project began in 2012. Construction is anticipated to begin in 2023 and end in 2025.
Click here for more information.
Copyright 2023 WSAW. All rights reserved.