Farmhouse Restored: Deerfield woman returns to childhood home after makeover
One year ago, we told you about the master carpenter making the 19th century relic his final masterpiece.
Published: Nov. 16, 2023 at 9:57 PM CST
|
Updated: Nov. 16, 2023 at 10:56 PM CST
DEERFIELD, Wis. (WMTV) - The cornfields in Deerfield have browned twice since we last set foot on South Jargo Road. As for the retiree who's shown up to work there every day, time hasn't caught up to him one bit.
"I don't have much of a sciatic nerve problem anymore. I haven't had any surgeries or anything else like that," Woody Knox said. "[I] get up every morning, do my exercises and go to work- accept the challenges that an old place like this presents to you."
Knox, 69, has fixed up a two-story farmhouse more than twice his age.
"Even with the boogers and raisinettes on the floor. I love the way the floor looks," the master carpenter told NBC15 more than a year ago. "Having the wind blow through here and thinking it was like this 100, 200 years ago is an interesting prospect. I get great joy out of that."
Who lived in the home was always a mystery. Despite photo evidence of the building's lineage, neither Knox nor we knew much about the family on film- that is until August this year, when one viewer told us she did.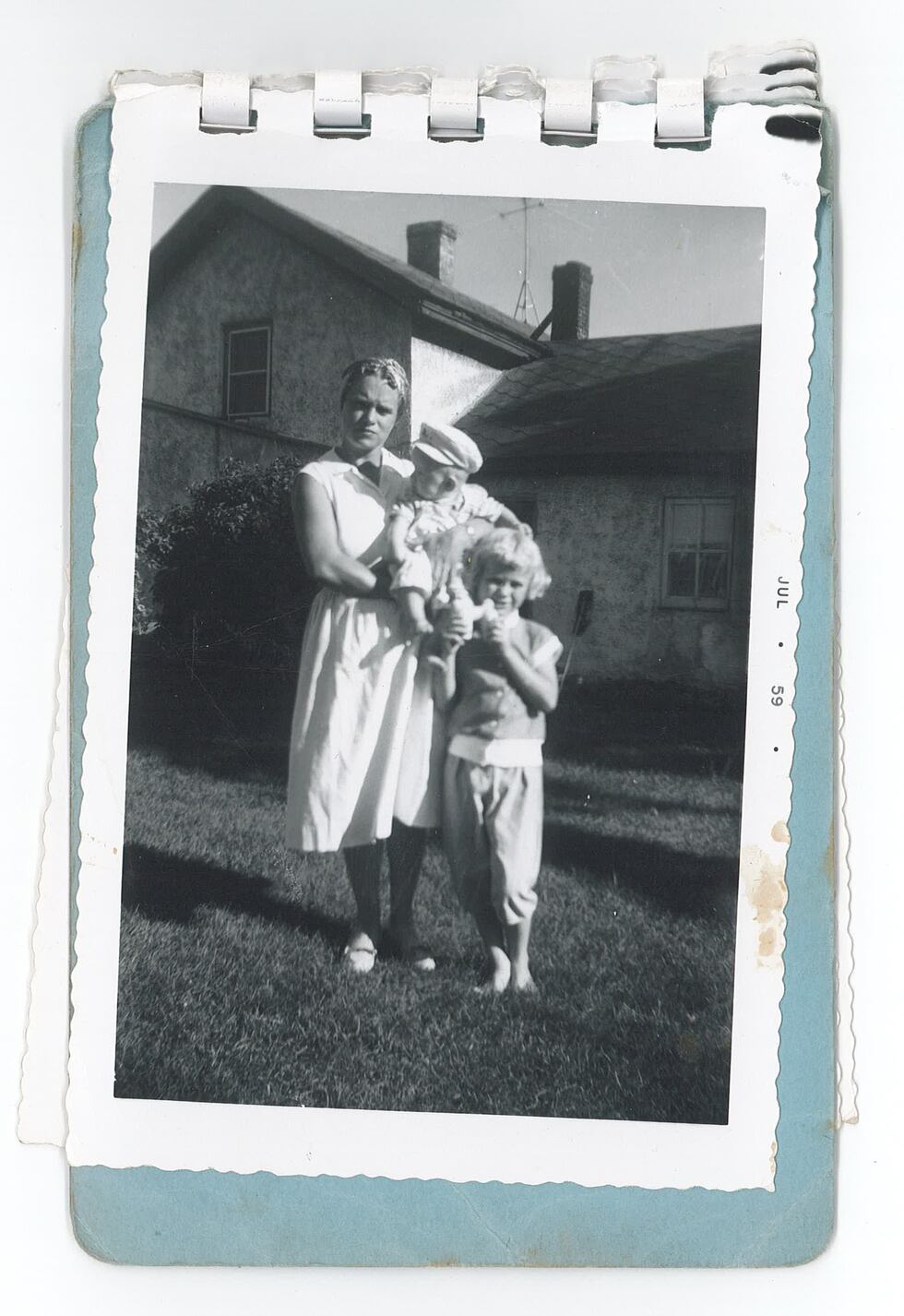 "You did a piece last year regarding a house a man was restoring," Ethel Lund began in her email to NBC15. Lund said she lived in the house between the ages of 3 and 11 years old.
Lund still lived in Deerfield and recently joined the Deerfield Historical Society, she said. She returned to her childhood home in late October, to meet with Knox and see the renovations for herself.
She remembered covering windows with plastic due to the wind, not having running water and keeping an ice cream freezer in the basement. Memories also resurfaced in the old kitchen, like how her mother used to work at the mink farm down the road.
"It was her birthday, and my dad made cake," she said. "My dad never cooked, and he made a cake for her birthday."
In place of where the Christmas tree, TV, couch and "dad's chair" once were, Lund saw a living room now with white walls and glossy, hardwood floors.
Roughly six decades after she moved away, Lund tells the current homeowner that the transformation wasn't too drastic. "I'm so glad that you appreciate what was there," she said. "There's still some of the old." Lund remarked at the flooring upstairs that proudly displays its original wood.
Knox told her, "I like the patina of this old wood. Yeah, it's got goobers and raisinettes in it all over the place. It's got places where old nails were, and where they chopped out pieces."
He and his wife hope to move in around December.
"I probably got another two years left of work here. I can't think of anything I'd rather do," he said.
Click here to download the NBC15 News app or our NBC15 First Alert weather app.
Copyright 2023 WMTV. All rights reserved.