Lacy Road construction is complete- with added speed reductions
Published: Nov. 16, 2023 at 6:39 PM CST
|
Updated: Nov. 16, 2023 at 6:46 PM CST
FITCHBURG, Wis. (WMTV) - The Lacy Road and Seminole Highway construction project is complete and set to open up for public use Friday afternoon.
There is a new roundabout at the Seminole and Lacy intersection in Fitchburg, a speed reduction from 55 mph to 35 mph, added bike lanes and a multi-use path.
City of Fitchburg representatives held a ribbon cutting ceremony on Thursday and said this as an attempt to make the road slower and safer.
"Before the intersection was fairly inefficient, not really ready to set up the growth and further development set to take place along the corridor," KL Engineering Mike Scarmon said. "Now the roundabout is a focal point for the neighborhood, calms traffic, safe passage for people on foot and on bike."
Bicyclist Steve Arnold advocated for the speed limit reduction, bigger bike lanes and the new multi-purpose pathway that runs perpendicular to the road.
"I've been hit by a person who said she didn't see me," Arnold said. "Even if you drive safely and everybody is courteous, there is always the risk of a distracted or drunken driver, so you have to drive defensively when you're driving a bike because you never know when someone is going to come at you. And that leads to tragedies."
Arnold said Lacy Road used to be dangerous because it did not have a bike lane, but with more space and slower speed limit, he thinks it will be safer for bicyclists traveling from Fitchburg to Verona.
"It's going to be a great thing," he said. "This facility and the new roundabout are great examples of the modern progressive design that really makes all users safe."
The road will open Friday at 3 p.m.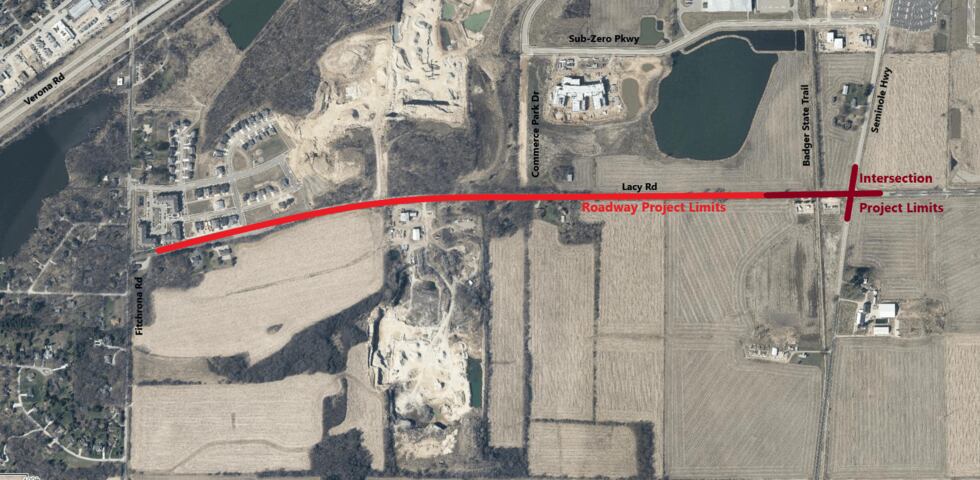 Click here to download the NBC15 News app or our NBC15 First Alert weather app.
Copyright 2023 WMTV. All rights reserved.