Lodi head coach leads team to state victory in final season before retirement
Published: Nov. 16, 2023 at 11:08 PM CST
MADISON, Wis. (WMTV) - The Lodi Blue Devils are WIAA Division 4 State Champions for the second time in school history under head coach Dave Puls, after defeating Luxemburg-Casco 38-14.
Puls has been the head coach of the Blue Devils since 2004. In his 19th season, he gave himself the chance to go out on top, making state one final time before he retires.
"We had a normal day," Puls said. "Everybody went to school, everybody did their thing."
Thursday's state title game was a normal day, at least for Puls. It's something a coach as accomplished as him might say, overseeing the program for nearly two decades.
"It's been a crazy ride," Puls said.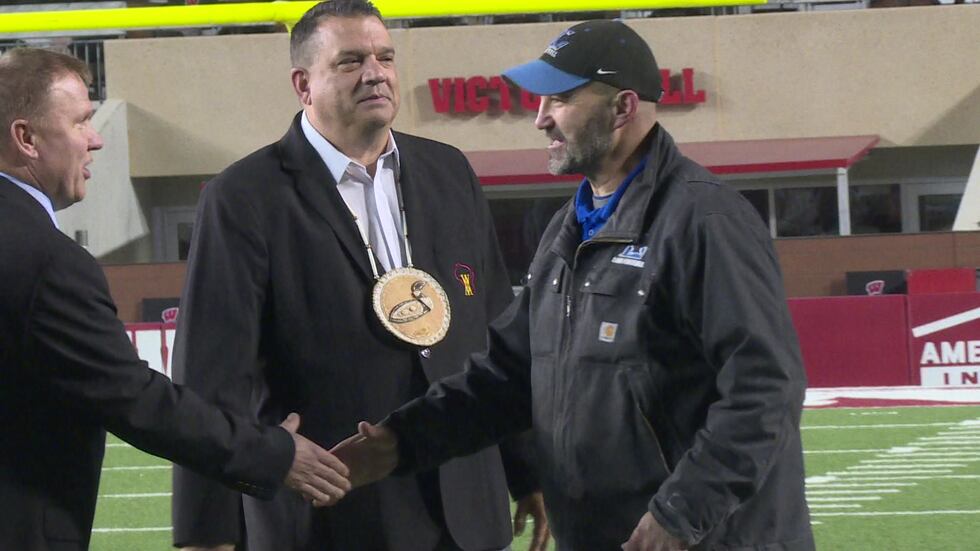 He's led the team to a hat-trick of state appearances coming in 2015, 2017 and this year in 2023.
"We got a lot of confident kids that believe in themselves, believe in the program," Puls said. "They've showed it time and time again this year."
Joining the Lodi community in 1997, Puls knows very well how his football team intertwines with the Wisconsin small town.
"This community has been amazing ever since my wife and I came here," Puls said. "This means more to more people than just the football team, you know, this gives an opportunity for the cheerleaders to perform at Camp Randall and the band to perform at Camp Randall and all of these little kids to go to Camp Randall to see, you know, see their high school and their town and represented."
Retiring this year, winning state is special enough. For Puls, it's even more so getting to do it with his son by his side.
"It's kind of a storybook ending," Puls said. "It is so much more than that. He and I will have that for the rest of our lives which is awesome."
Click here to download the NBC15 News app or our NBC15 First Alert weather app.
Copyright 2023 WMTV. All rights reserved.