Madison farmer to host free Thanksgiving meal as homeless shelters see record highs
Published: Nov. 16, 2023 at 6:46 PM CST
|
Updated: Nov. 16, 2023 at 6:54 PM CST
MADISON, Wis. (WMTV) - With the holidays just around the corner and Madison homeless shelters seeing record highs, a farmer is planning a Thanksgiving meal for all, targeting those in need.
Robert Pierce is using his own crops and donations from the community to host a community meal on Thanksgiving.
"Mainly it's for those who don't have place to go," Pierce said. "I was homeless, and I know it's hard out there sometimes for holidays and you know, just from day to day living and stuff, people can need a break that they don't have to worry about today."
Pierce was once homeless and suffering from post-traumatic stress disorder PTSD after serving in Vietnam, before he found his calling- farming.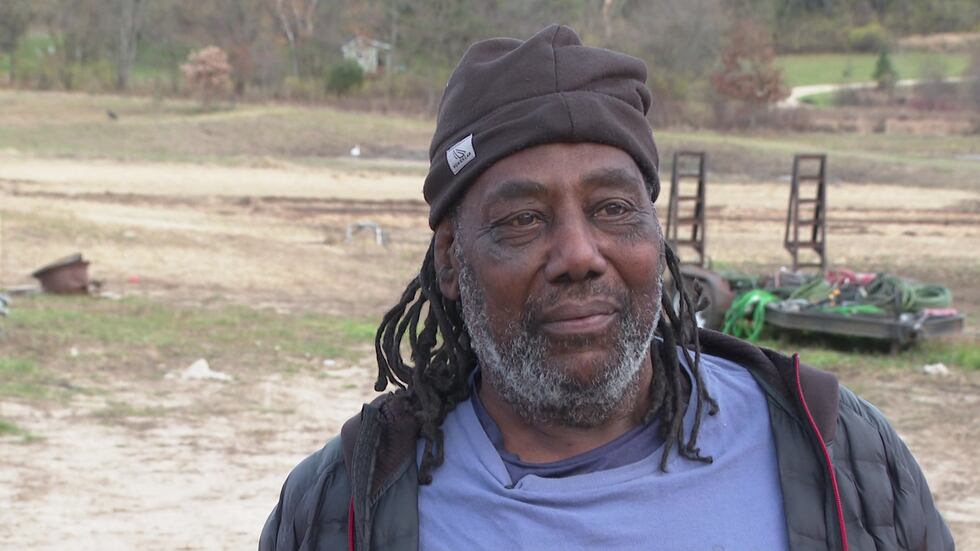 "Whenever I got angry, I would go out in the field and I would plant lines by hand and these rows had to be straight. If they weren't straight, I would take them out and do it all over again."
Through his businesses Neighborhood Food Solutions and South Madison Farmers Market, Pierce now dedicates his time and efforts to help those facing similar battles. His community meal will be hosted at the Madison Labor Temple from noon to 3 p.m. on Thanksgiving day.
"You know, you got a free meal somewhere and, you know, and the chance to sit down and talk to people and enjoy, you know, just enjoy a day, you know, without having any worries," Pierce said. "There are places that are helping out but there's so much more that needs to be done."
Karla Thennes, executive director of Porchlight, Inc. says despite the warmer temperatures Dane County is seeing this holiday season, their men's shelter is well over capacity.
"If you have a budget for 250 people a night and you're serving 300 people a night, right? Like our costs for supper and breakfast and laundry, even staffing just because we have to have the right number of staff to accommodate 300 people," Thennes said. " So, our costs are way over budget."
She says the increase in need can no longer be attributed to the COVID-19 pandemic, but a lack of affordable housing in Dane County.
"The average price of a one bedroom in Madison is $1,300 a month," she said. "You know, who can afford that? Certainly not the clients that we serve, but there's a working poor working middle class that can't afford that either. And so, we have people losing their apartment because the rent went up $200, they can't afford that."
With many Dane County residents struggling this holiday season, Pierce says empathy and kindness can go a long way.
"I think every day should be Thanksgiving," Pierce said. "You should be able to thank and give every day something, you know, if not to an idea, to a person. Just, make that a preference to give something."
Pierce is still looking for food, monetary donations and people to help serve food during his community meal. You can reach him at (608) 358-5834.
Thennes says Porchlight is especially in need of personal hygiene items. She adds the small bottles of shampoo and soap some hotels have are the perfect size for donation. Visit https://porchlightinc.org/ for more information.
Click here to download the NBC15 News app or our NBC15 First Alert weather app.
Copyright 2023 WMTV. All rights reserved.