Arraignment set for suspect charged in 7th grader's death at bus stop
Published: Nov. 20, 2023 at 11:34 AM CST
|
Updated: Nov. 20, 2023 at 11:35 AM CST
BARABOO, Wis. (WMTV) – The teen charged in the death of a Reedsburg girl who was about to board her school bus waived his preliminary hearing Monday morning as the case against him moves forward.
Kevin Green was charged in August homicide by negligent use of a vehicle for the deadly May 12 wreck that killed the 13-year-old girl. After he waived the hearing, Judge Michael Screnock set Green's arraignment for January 25. Green, 18, was released following his initial appearance on a $25,000 signature bond.
According to prosecutors, Green was texting as he drove down Wisconsin Hwy. 23/33 around 7:30 a.m. and did not notice the school bus in front of him had stopped. Green was allegedly going approximately 63 miles per hour at the time and swerved into ditch.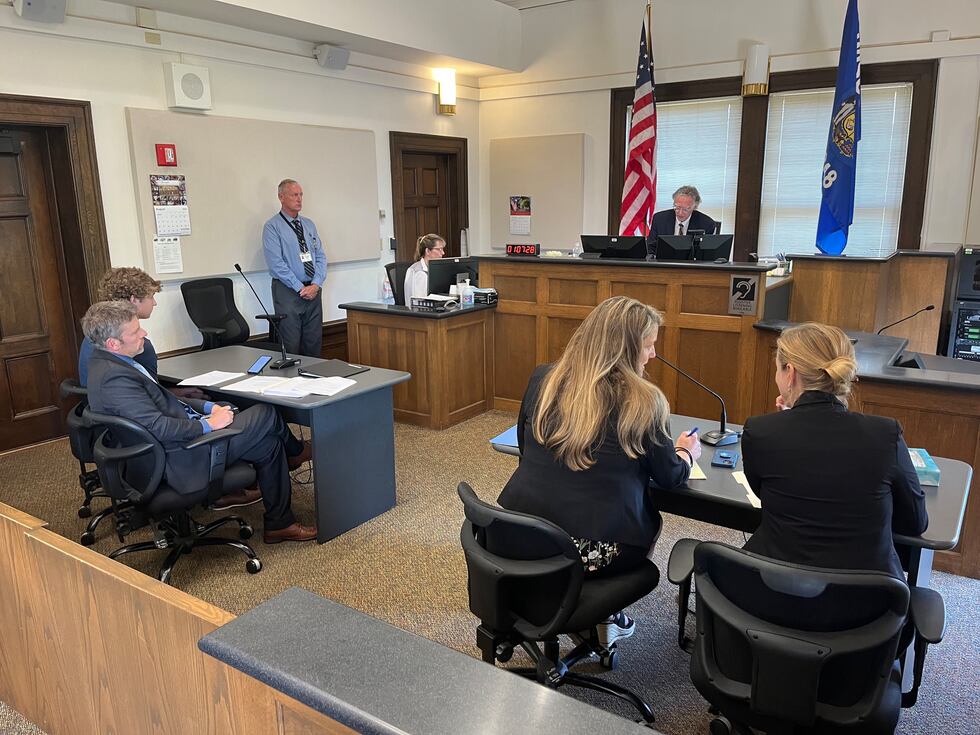 His Ford F-150 hit the back of the bus before striking Evelyn Gurney, the criminal complaint alleges. It notes Green said he did not realize he hit Gurney until he got out of the truck, and he began administering CPR. A witness also said Gurney's mother also attempted CPR on her.
Sauk Co. Sheriff's Office officers indicated video from a camera on the bus showed a truck swerve, hit the bus, and then the victim.
The complaint did not specifically name Gurney as the victim, but the girl's family had told NBC15 News prior to the complaint being filed that a charge was imminent. If convicted, Green faces a maximum sentence of 10 years in prison, a $25,000 fine, and his driver's license could be revoked for one year.
Click here to download the NBC15 News app or our NBC15 First Alert weather app.
Copyright 2023 WMTV. All rights reserved.